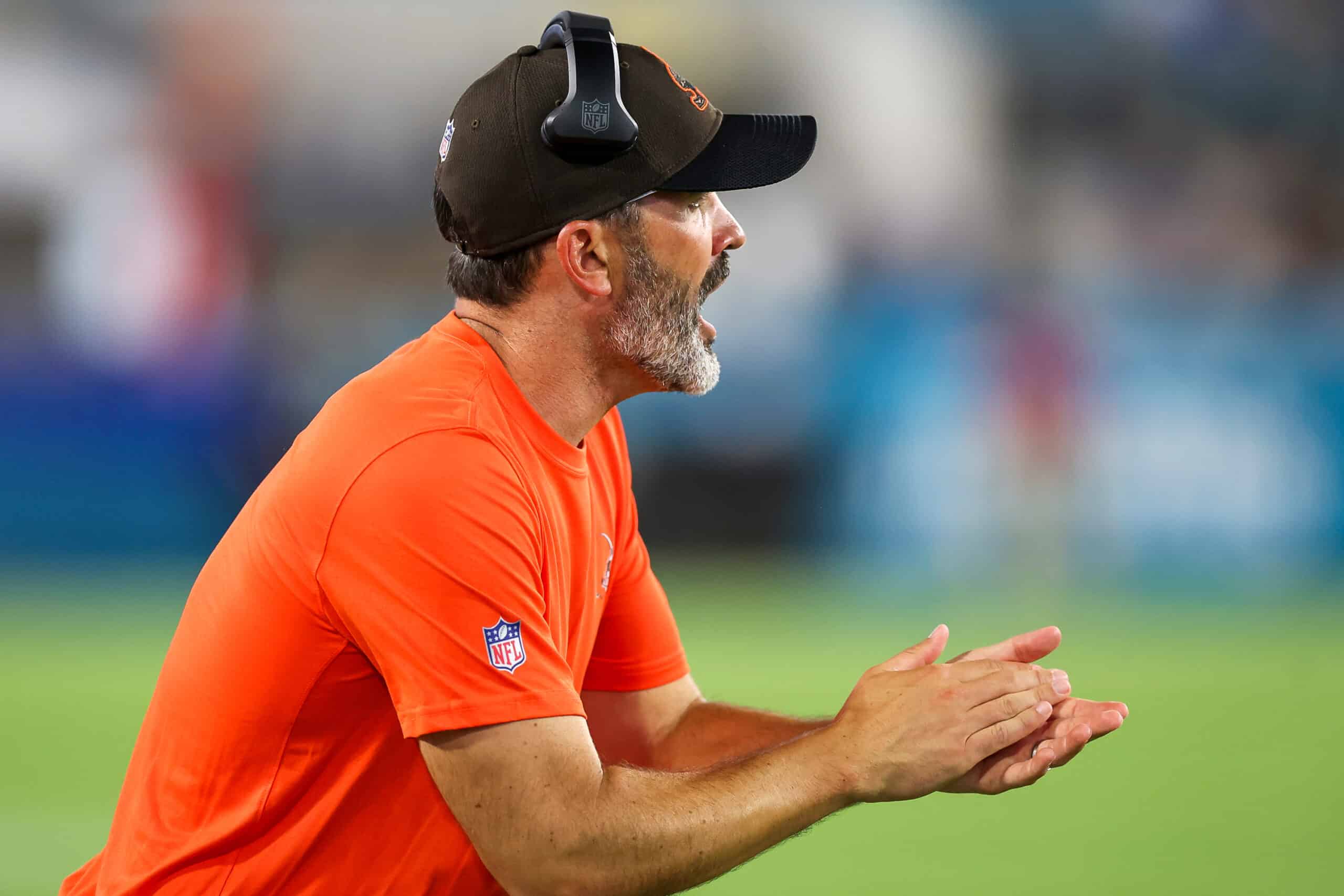 The Cleveland Browns are coming off a disappointing 7-10 season.
Not having Deshaun Watson for the first 11 games did not help, but the team had other holes than just quarterback.
In 2023, the Browns will be facing playoff-or-bust expectations from their fan base.
They acquired Watson and gave him a fully-guaranteed contract to lead them to the playoffs.
He will have a full offseason under his belt in 2023, and he must perform at a Pro Bowl level.
Plenty of people within the organization will be facing pressure heading into 2023.
With head coach Kevin Stefanski at the top of that list.
NFL insider Albert Breer would not be surprised to see the Browns take some swings this offseason.
.@AlbertBreer on @afternoon923FAN on what to expect from #Browns offseason: "I think they could have a big swing or two in them. I think there's a lot on the line this offseason for a lot of people in that building."

Could see them make big FA move, trade to solidify direction

— Keith Britton (@KeithBritton86) January 25, 2023
The Browns should be looking to improve their roster on both sides of the ball.
On offense, they could use another wide receiver.
There are seemingly a few star receivers available each offseason.
Brandin Cooks and DeAndre Hopkins are the two that should pique most teams' interest.
Pairing Hopkins with Watson could bring back good memories for both as they had plenty of success in Houston together.
On the defensive side of the ball, the Browns need help all over the place.
But finding another impact player on the defensive line would make plenty of sense.
Two free agents they could sign are Daron Payne and Javon Hargrave.
Each would give them another Pro Bowl player on their defensive line to pair with Myles Garrett.
While the defensive trade market is still evolving, there are certain to be a few stars moved at some point.
Expect to see the Browns fully engaged in improving their roster heading into 2023.