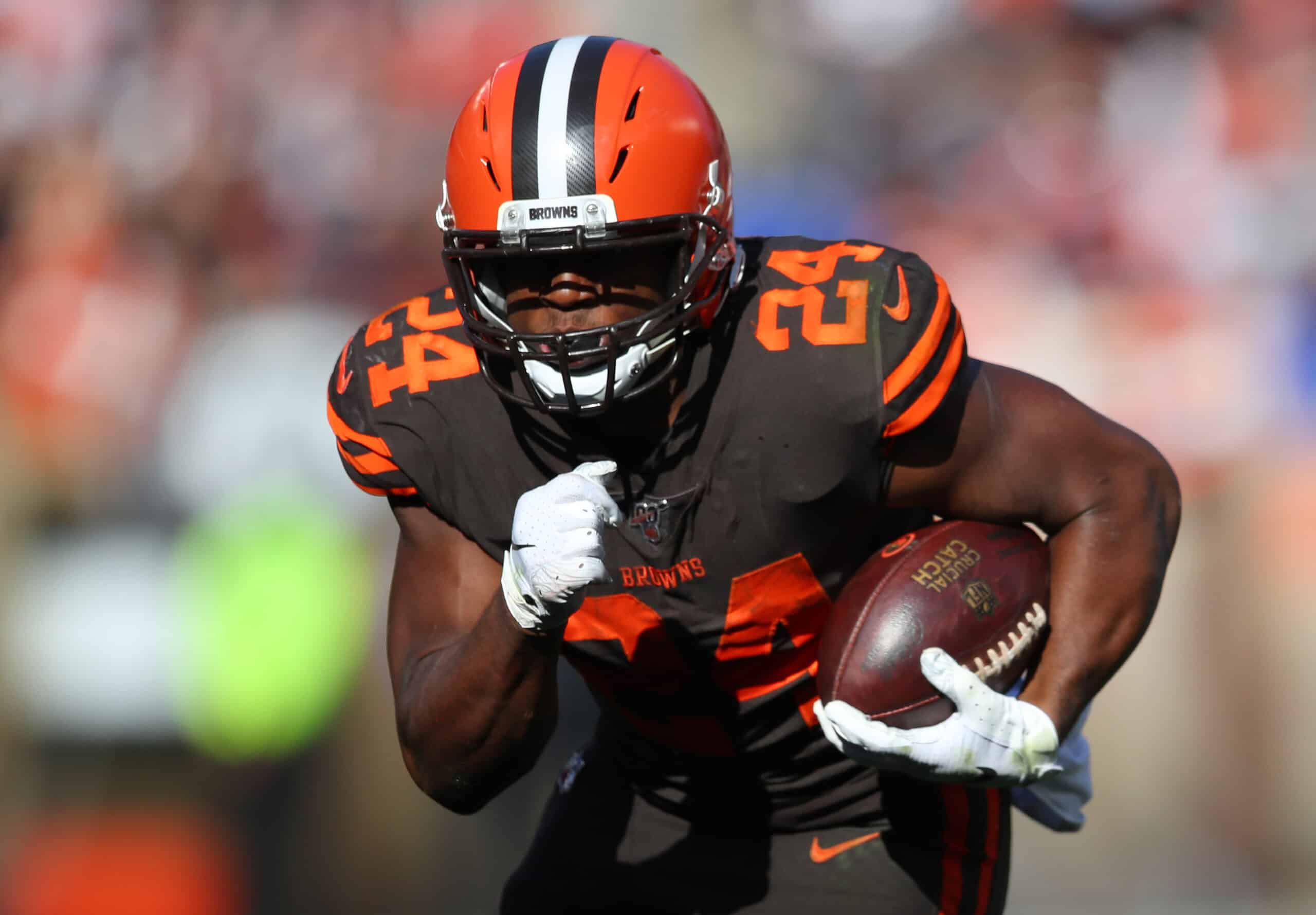 Cleveland Browns running back Nick Chubb is a welcome sight back in Berea for mandatory minicamp.
Chubb is the entering the fourth and final year of his rookie contract, but he is more focused on football than the contract.
Of course, he was asked about the contract situation today at his first press conference of the 2021 season.
He said more than anyone would have expected, and it was centered on the theme that he wants to remain with the Cleveland Browns.
What Chubb Said
#Browns Nick Chubb said "this is where I want to be" when asked about his future. pic.twitter.com/8I9luJ41VI

— Fred Greetham (@FredGreetham) June 15, 2021
He wants a long-term agreement with the Browns that keeps him in Cleveland.
"It would mean a lot. Cleveland drafted me however many years ago it was, trusted me and put their faith in me to help come build this culture, build this team and I've been a part of it. And I feel like yeah, Cleveland's where I want to be. So I hope everything can work out in that direction."
"I think [my agent and the Browns] have talked, but I told my agent to just kind of handle it for me until he needs me."
Chubb's Focus Is Football
Nick Chubb…unflappable man of few words.
I love him!

— Chel⚾Bell (@melabroohaha) June 15, 2021
He is a man more of action than words, but he will share some insights with the media if prompted.
Chubb wants to improve; the sting of the Chiefs loss still sits with him, specifically his two dropped passes on the Browns' second drive of the game.
Having the grudge match against the defending AFC Champion Chiefs in Week 1 gives Chubb (and the Browns) an immediate measuring stick of how good the team is in 2021.
Chubb's Future Has To Be In Cleveland
In a world where people agree on very few issues, there is no doubt that Browns fans unanimously believe that Nick Chubb needs to be a Cleveland Brown beyond the 2021 season.
His performance on the field, his character, his work ethic, and his demeanor are the reasons he is beloved in this town.
.@TonyGrossi and I agree on something. There isn't a RB in the NFL I'd rather have than Nick Chubb.

— Aaron Goldhammer (@HammerNation19) June 14, 2021
Andrew Berry knows what Chubb means to the organization so this deal will likely be done sooner rather than later.