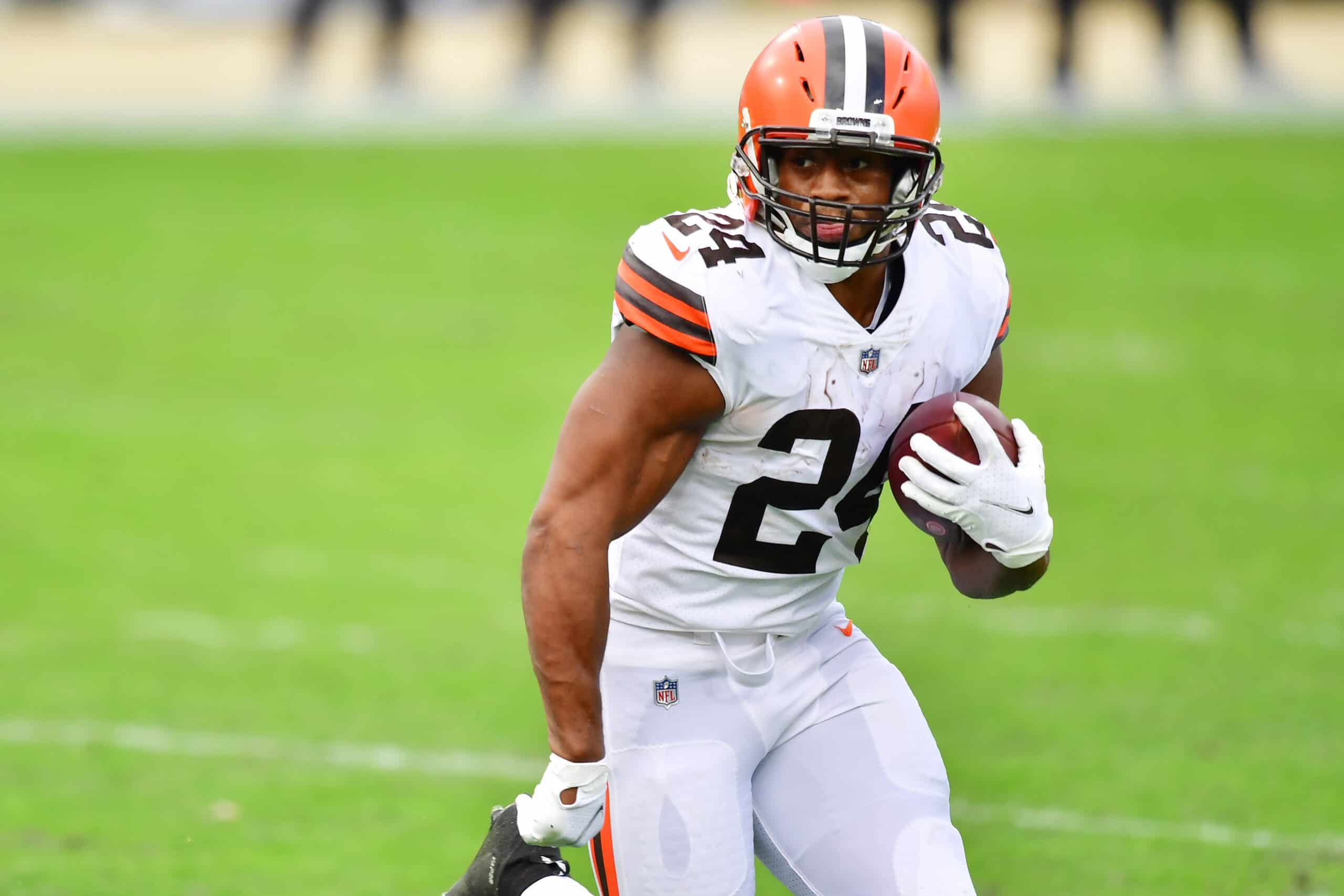 In an up-and-down season, Cleveland Browns running back Nick Chubb has been a stable force.
That's what he always is, and the Browns are blessed to have him.
We are blessed to watch Nick Chubb play football

— Troy King (@TKingMode) September 23, 2022
Chubb is 52 yards away from achieving something he has not done before in his five-year career.
That is rushing for 1,500 yards.
If you are thinking it is impossible that Chubb has not achieved this before, you are probably focused on his 2019 season when he finished second behind Derrick Henry for the rushing title with 1,494 yards.
Chubb has been close before, but he was asked what getting 1,500 would mean.
Shocker: He Gave A Typical Nick Chubb Answer
Chubb said it would be nice to achieve it because it has not happened before, but it is very clear that even though the Browns have been eliminated from the playoffs, his main motivation is to win the Browns' season finale against the Pittsburgh Steelers on Sunday.
#Browns Nick Chubb on getting to 1,500 yards and what that would mean for him pic.twitter.com/JwcFMVkCwu

— Fred Greetham (@FredGreetham9) January 4, 2023
Another Achievement Is Possible For Chubb On Sunday
If Chubb rushes for a touchdown, he will score more touchdowns in the 2022 season than in any season of his career.
He has 12 so far, and Chubb scored 12 in 2020.
In his three other seasons, he scored 8 touchdowns.
The Browns would like Chubb to score touchdown number 13 and more if possible on Sunday.
Nick Chubb is due for a TD.

— Aaron Singian (@sinigainz) January 1, 2023
He has not had a rushing touchdown in five games (since November 27) so he is due to get in the end zone at least once in Pittsburgh.