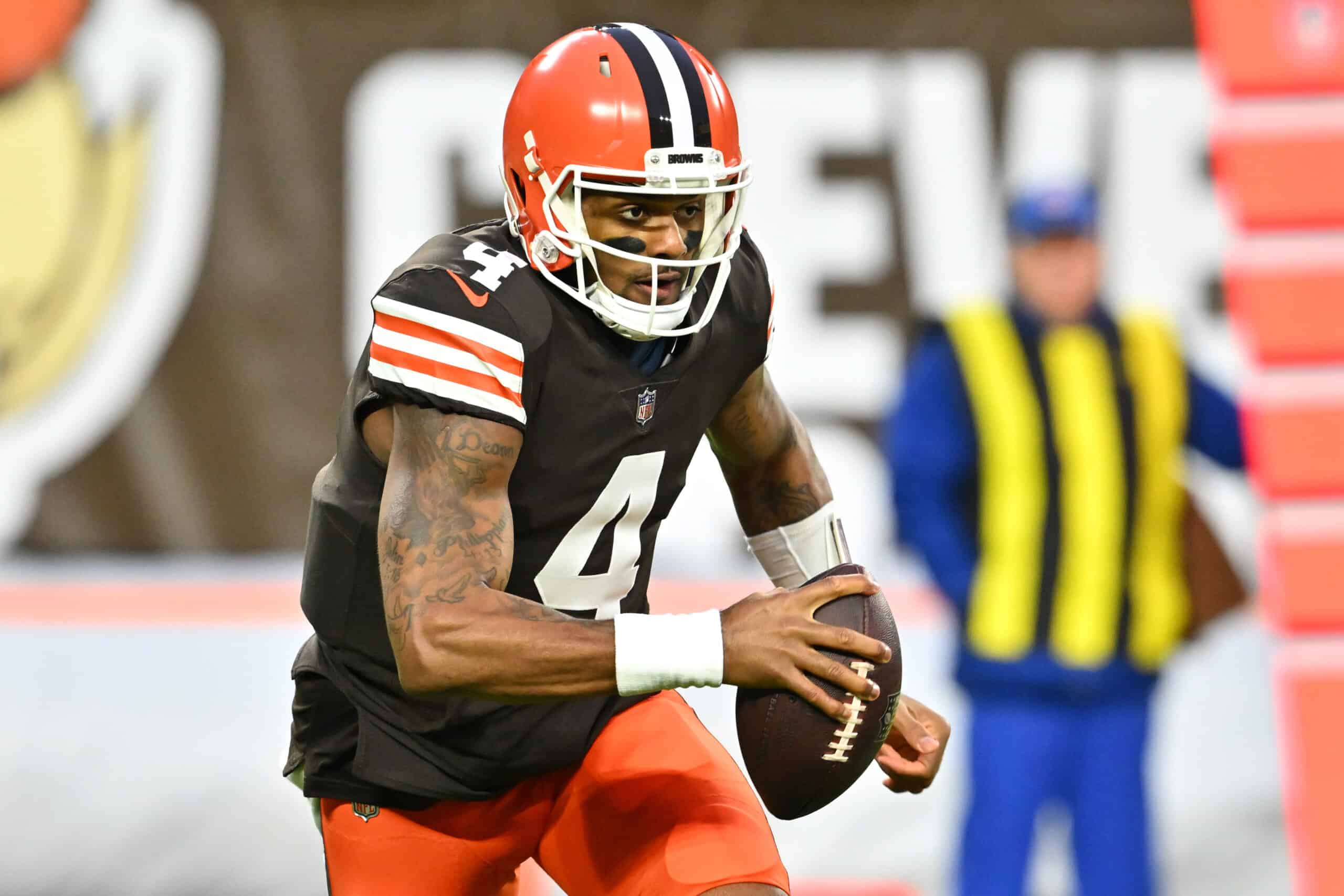 How does Deshaun Watson look so far for the Browns in 2023?
According to Nick Chubb, he's "a lot more relaxed".
The star running back detailed his thoughts on Watson's training camp thus far in this recent interview with Joe Haden via the Cleveland Browns YouTube channel.
What a Difference a Year Makes
Given last year's controversy surrounding Watson, it's no surprise to hear Chubb say Deshaun is more relaxed.
It's more than just comfort for Watson, however.
Chubb follows by noting that his quarterback seems like a brand-new version of himself.
"I mean he's a whole different person than last year. Just how he walks around, how he talks to the guys, how he moves… I know it's a lot different, so I'm ready to see him play".
Browns fans are excited to see him lead the offense this season.
This time around, it won't take until Week 13 to happen.
That's the biggest, most obvious change for Watson.
His off-field controversy isn't completely "gone".
But there's no suspension to serve this year nor is the off-field noise nearly as loud.
It seems he can just focus on football, which according to Chubb, seems to have rejuvenated him a bit.
Emerging Leader
Chubb's remarks about the difference in Watson's talking to the locker room makes me think he's emerging as a leader.
It didn't feel that way last year.
Legal troubles and missing over half a season put him in a tough position to try and lead.
This year there seems to be a bounce and swagger in his step.
The more the locker room rallies around him, the better Cleveland's offense will be.