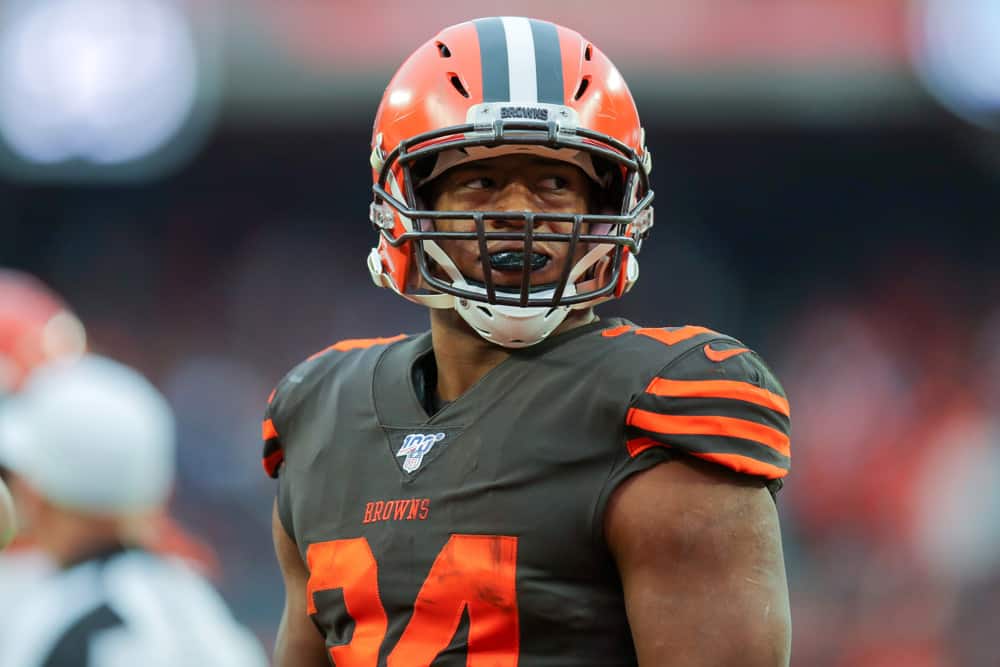 Cleveland Browns running back Nick Chubb is beloved in the city and beyond.
Even before he signed his contract extension, people embraced his hard work without the excess talk mentality.
It is only fitting the fans would also respond to his off-the-field pursuits; the latest of which is his Chubb Crunch cereal.
If you are lucky enough to get your hands on a box of this cereal, you live a charmed life because it is flying off the shelves at a record pace.
24,000 boxes were sold in six days.
Chubb Crunch is the fastest selling cereal in the 23-year history of licensed sports food product maker @plbsports.

Boxes went on sale six days ago, 24,000 boxes already purchased. pic.twitter.com/msIzP9towU

— Darren Rovell (@darrenrovell) August 23, 2021
About Chubb Crunch
Nick Chubb's cereal project was announced back in April.
#Browns RB Nick Chubb has his own cereal releasing called "Chubb Crunch'

What can't this man do? pic.twitter.com/qgnNYRj9Ol

— MoreForYouCleveland (@MoreForYou_CLE) April 13, 2021
Chubb Crunch is supposed to resemble Cinnamon Toast Crunch in taste.
It is a limited edition cereal available at Heinen's grocery stores and online during the month of August.
The box cover shows Chubb in his Browns uniform looking a lot like Batman.
Chubb always had an affinity for Batman and specifically the movie The Dark Knight Rises.
He said it gave him inspiration while recovering from a knee injury at Georgia.
Proceeds Go To Charity
All proceeds from the cereal sales go to First Candle, a charity working to eliminate Sudden Infant Death Syndrome (SIDS).
Chubb has a personal connection since he lost a nephew to SIDS.
This is clearly a labor of love for Chubb.
Back in April, he said:
"It's always been a dream to have my own cereal especially that it benefits a cause that is close to my family."
Where To Find It
Finding Chubb Crunch is easier said than done.
Twin pack boxes retailing for $29.99 are sold out online.
The only product available online at the PLB Sports website is a Chubb Crunch autographed limited edition box set including a Chubb Crunch bowl.
That costs $199.99 and will ship in mid-September.
Heinen's Grocery stores in Ohio and the University of Georgia Bookstore are also stocking the cereal.