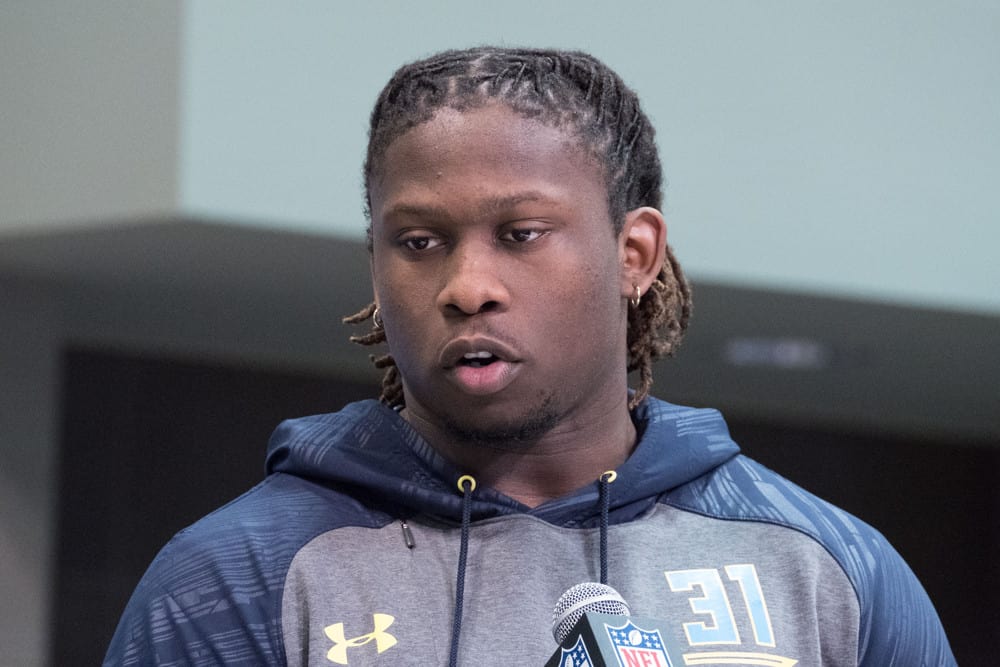 Takk McKinley's absence brought a lot of questions and speculation back in late July.
But when he was spotted on the Cleveland Browns' practice field this morning, the news was shared with excitement.
McKinley, signed as a free agent before Jadeveon Clowney, can be a key piece of Joe Woods' defense.
Clowney and Browns star Myles Garrett might draw more attention on Cleveland's rebuilt defense.
#Browns HC Kevin Stefanski said he senses Takk McKinley is "in a good place and ready to go." Stefanski said McKinley could practice soon and TBD whether he plays in preseason finale

— Nate Ulrich (@ByNateUlrich) August 24, 2021
And fans are excited to see how much pressure the Browns' bookend attack can put on quarterbacks.
But McKinley boasts the 4th best pass rush win rate in the NFL since 2017.
And Joe Woods made no secret he plans to put all 3 edge rushers on the field together at key moments.
With McKinley in the mix, Cleveland's rebuilt defense could have the scariest pass rush in the league.
McKinley Returned Over the Weekend
Head coach Kevin Stefanski told reporters McKinley has been with the team for a few days already.
When he told reporters Monday that his missing player could return to practice soon, he knew more than he let on.
Stefanski said today the former first-round draft pick was "in a good place", and added:
"He's been back for a few days, he's doing well, working through it and hopefully we'll see more of him as we go."
While the coach expressed optimism McKinley will practice this week, he is unsure if he'll play versus Atlanta Sunday.
#Browns DE Takk McKinley should be on the field "sooner rather than later" and could be ready for the season opener in Kansas City (Via https://t.co/cJivcQ9imJ) pic.twitter.com/NT6n04kS59

— MoreForYouCleveland (@MoreForYou_CLE) August 23, 2021
Reporters and fans also remain clueless as to what the "it" is that McKinley is working through.
After signing with the Browns, McKinley conceded he was "lost" for a while in Atlanta due to mishandling personal affairs.
"I'm older now and I'm more mature now," McKinley said. "I may have some issues outside of [football], but when I'm on that grass, nothing else matters. I'm just huge on just learning from my mistakes."
Perhaps getting on that grass might be the best thing for McKinley as he deals with his personal matters.
What It Means For The Browns
McKinley's teammates are happy to see McKinley back in the fold.
John Johnson took his turn with reporters today and said this:
"It's awesome (to have him back). He came in with me in this whole free-agency class, so it was good to have our team back strong and hopefully whatever he's dealing with is done, he can get to work, but it's good to have him out here."
But as happy as players are, getting McKinley on the field will provide more than an emotional lift.
Joe Jackson and Porter Gustin are winning the battle for roster positions so far in camp.
#Browns safety John Johnson III said it's good to have Takk McKinley back, hopes he's here to stay. pic.twitter.com/5QFbUBph4W

— Tom Withers (@twithersAP) August 24, 2021
Curtis Weaver and Cameron Malveaux are making noise, too.
But adding the speed and rushing prowess of Takk McKinley provides a whole new dynamic to the Browns defense.
Woods' desire to mix and match players and keep defenses guessing is enhanced by McKinley's availability.
And a fully committed and effective Takk McKinley could push a very good defense into a top tier unit.