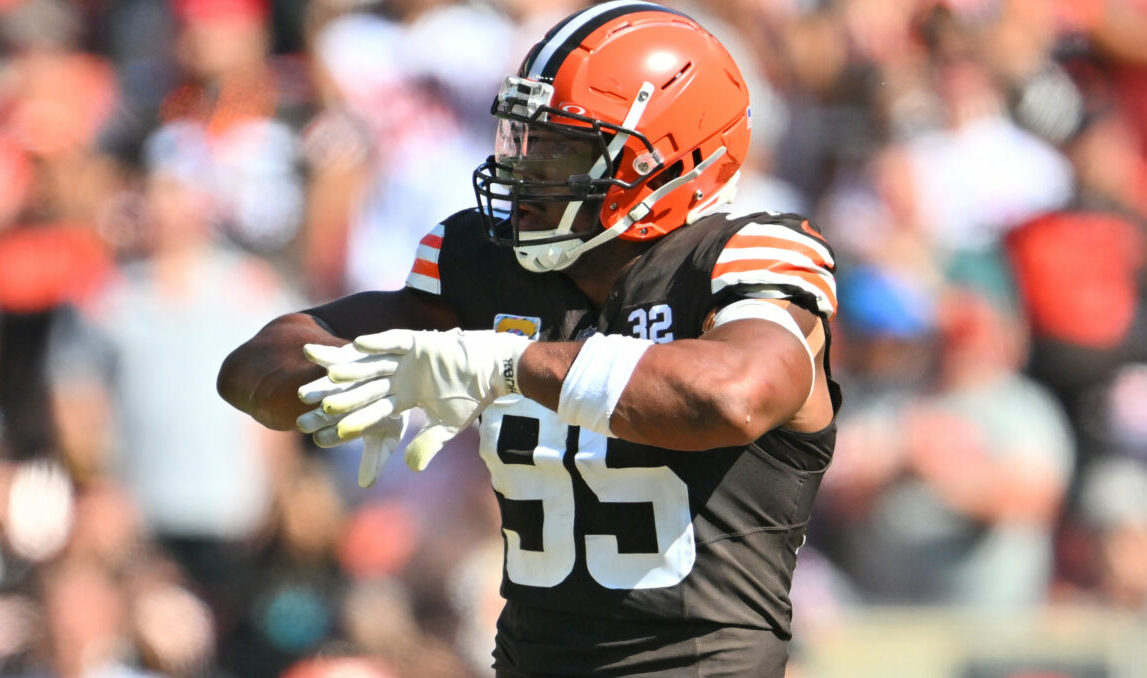 The Cleveland Browns have been able to rely on their defense this season.
With all the controversy surrounding Deshaun Watson, P.J. Walker, and Dorian Thompson-Robinson also playing some games, Jim Schwartz's unit has been able to bail them out more often than not.
Needless to say, a lot of that has had to do with their best player, one of the greatest pass rushers in the league: Myles Garrett.
That's why FS1's Nick Wright believes that Garrett should be the MVP winner if the season ended today, and he's got a valid point (via First Things First).
"If the MVP vote were right now, Joe Burrow should not receive a single one. He can get in the conversation. He can end up winning it. … Right now, I think Myles Garrett is the MVP."

— @getnickwright pic.twitter.com/slLhAqGKzz

— First Things First (@FTFonFS1) November 10, 2023
Through the first eight games of the campaign, he's recorded 25 tackles, 18 QB hits, 9.5 sacks, eight tackles for loss, a career-high four forced fumbles, one fumble recovery, and two pass deflections, making him the leading candidate to win Defensive Player of the Year honors — shockingly – for the first time in his career.
Garrett has always been dominant, but he's been able to take his game to a whole new level this season.
Perhaps it is the defensive scheme he's playing, perhaps it's his supporting cast, perhaps he's reached his physical prime, or maybe it's a combination of all those factors.
Whatever the case, Garrett has been a top-five player in the league this season, and while the MVP trophy has often been awarded to quarterbacks, it's about time they give defensive players a chance to earn what's also their right.
It's not likely to happen, but it wouldn't be unfair if he were to win it.