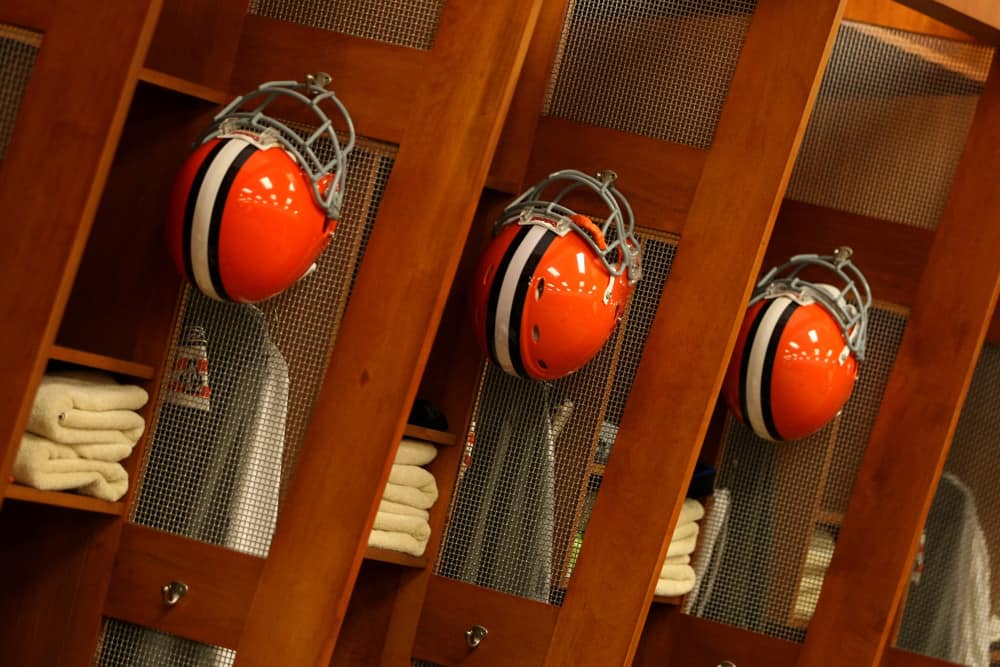 Might Anthony Schwartz have taken his last snaps for the Cleveland Browns?
Schwartz left practice early again last week with a hamstring concern.
And it seems like every big catch in practice was canceled out by a drop or fumble in games.
Now, Schwartz's name is among the more notable listed as "out" for today's final preseason game.
our guys that are sitting out for today's matchup pic.twitter.com/Hm4h6bmmtH

— Cleveland Browns (@Browns) August 26, 2023
Several Browns insiders and websites believe Schwartz won't make the final roster to be announced by Tuesday.
But that doesn't mean the Browns won't try to fit him onto the practice squad later in the week.
And there is always the possibility of the IR, but there is little hope of trading Schwartz at this point.
Rare "L" For Andrew Berry?  
Andrew Berry surprised some analysts when he used a 2021 third-round draft pick on Schwartz.
But the GM's reputation convinced some fans that Schwartz would soon become a true deep threat.
After all, you can't teach speed, and Schwartz was immediately the speediest receiver in the NFL.
As it turned out, it was quite difficult to teach the receiver how to track, catch, and hold onto the football.
Anthony Schwartz is a former track star and ran a 4.25 40-yard dash.

And Nolan Smith chases him down on this WR reverse pic.twitter.com/shiGpr2gGx

— Brenden Deeg (@BrendenDeeg_) August 18, 2023
Pro Football Reference credits Schwartz with 14 catches, 3 drops, and a 42% catch rate over 2 seasons.
His 2023 preseason started with an end-around for 7 yards before he fumbled the ball away.
One of his final plays was another end-around that went for a loss against the Eagles.
Cleveland plays the Chiefs in their final preseason game at 1:00 p.m. ET.