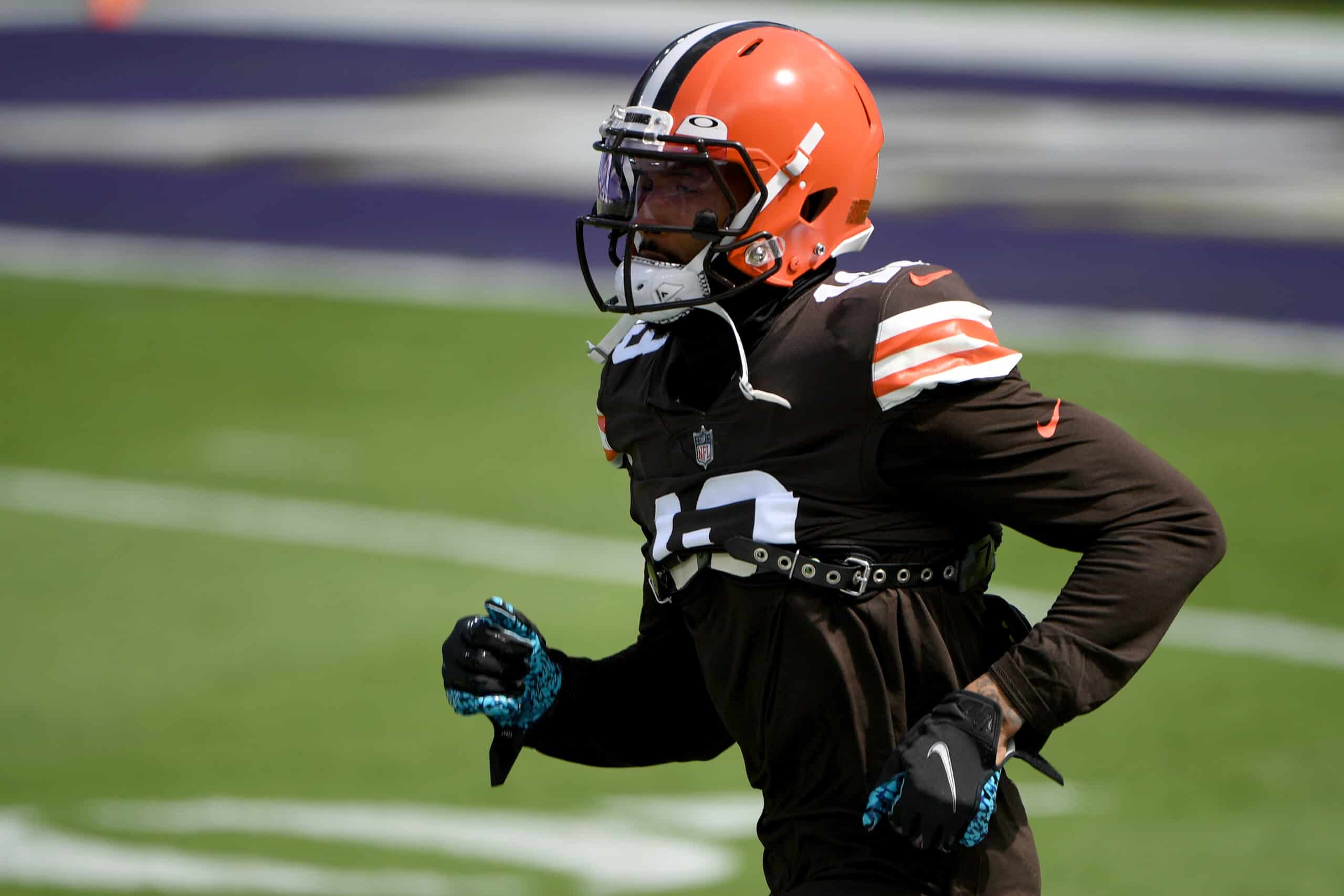 The Cleveland Browns are hoping to have all of its star players healthy and ready for the 2021 season.
One of those players is wide receiver Odell Beckham Jr. who tore his ACL last October.
OBJ has been working hard ever since to get back on the field by Week 1.
Everything we have seen shows that he is in top form, cutting and running routes at full speed.
This video, taken by teammate Jarvis Landry, looks to be from the workouts hosted by Baker Mayfield in early June in Austin, Texas.
OBJ is back running routes with Baker 🔥

(via @God_Son80) pic.twitter.com/cLoMpohfbA

— B/R Gridiron (@brgridiron) July 7, 2021
Also in mid-June at Landry's charity baseball game, he talked about OBJ's progress.
#Browns Jarvis Landry said OBJ looks great in his recovery pic.twitter.com/r5PCWBeFxN

— Fred Greetham (@FredGreetham) June 12, 2021
"Man, he looked amazing. I can't wait for you guys to to see him. I can't wait for him to get back out there. He'll be around today. He's in fantastic shape and he's ready to go. He's only what, 6 1/2 months and he's already doing some things that will blow your mind away.''
What Does A Healthy OBJ Mean For The 2021 Browns?
'@obj is thinking big for 2021. (H/t @clevelanddotcom) https://t.co/xy9CPo22NF pic.twitter.com/YoCGz7Shnl

— Sunday Night Football on NBC (@SNFonNBC) July 7, 2021
This is where opinions vary.
Some say the Browns aka Baker are better without OBJ evidenced by how well the team played after OBJ was injured.
Others say the Browns were just starting to put the pieces of Coach Stefanski's offensive plan together when OBJ got hurt, so no one knows what a healthy OBJ would have done in the latter stages of the 2020 season.
It looks like we will find out which opinion is correct in 2021.
Will the Browns' offense be better with him?
Time will tell.
One thing that is true when OBJ is on the field is that he draws the coverage which can potentially open up a big play for another wide receiver.
In the end, individual stats do not matter.
Wins do.
The Browns and OBJ have a lot of attention on them this year so let's hope the wins are plentiful.