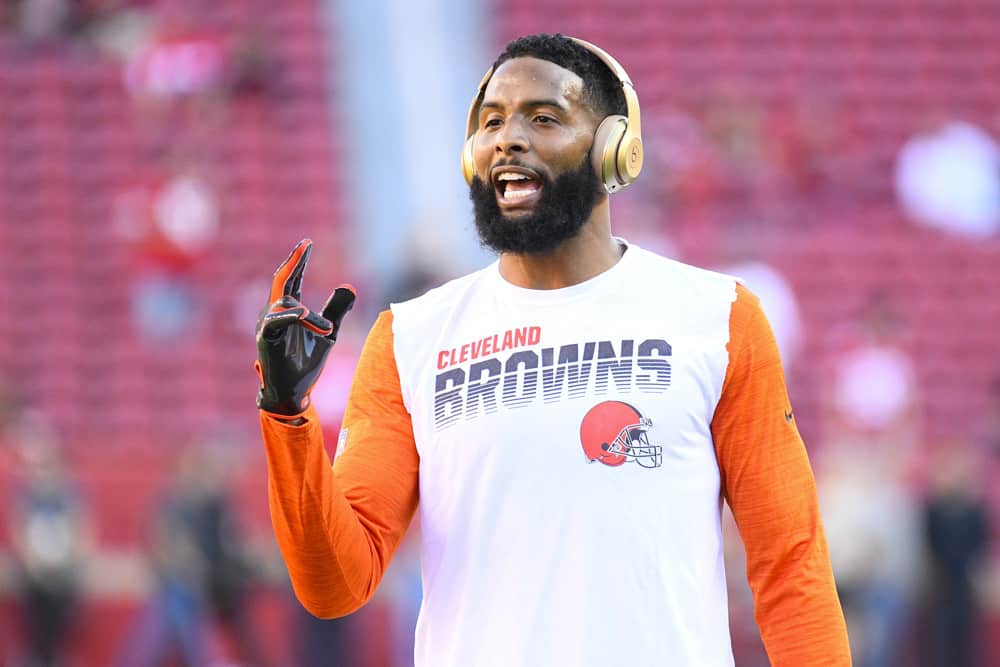 Recently, kids in Medford Oregon got the surprise of a lifetime at the end of their Kids Unlimited Football Clinic.
While they were huddled up, a special guest walked onto the field.
That guest was Cleveland Browns wide receiver, Odell Beckham Jr.
As expected, the kids got very excited as OBJ spoke to them, posed for pictures, and signed autographs.
OBJ was in the Pacific Northwest as part of his partnership with Kids Unlimited and Royal Coffee Roasting.
That was not his only surprise appearance of the day.
He also showed up at the Kids Unlimited Academy and dropped in on two South Medford High School athletics teams working out at the school: the girls basketball team and the football team.
It is likely the next time we see a public appearance from OBJ it will be at training camp in Berea.
Browns training camp opens on July 27.
OBJ In 2021
Every season opens with questions about OBJ or so it seems.
2021 will be about his amazing recovery from the torn ACL that happened last October.
It will also be about reintegrating himself into the Browns offense.
Many believe the Browns' offense was better after his season-ending injury, but opposing teams' defenses would disagree.
#Rams star CB Jalen Ramsey listed #Browns WR OBJ as a top 3 most difficult wide receiver to guard in the NFL on "Million Dollaz Worth Of Game."

— clebrownsnetwork (@clebrownsntwork) July 12, 2021
It took time for Mayfield and company to absorb the Stefanski/Van Pelt offensive strategy and playbook, and they climbed up that learning curve after OBJ's injury.
This season, the playbook is expected to be expanded as the same offensive personnel and coaches are with the team.
Expectations are that the Browns offense will be cranking from the get go; no more learning curve is required.
It will be both exciting and interesting to watch how OBJ is immersed in it.
With so many playmakers, the ball can go in plenty of directions between the running backs, tight ends, and wide receivers.