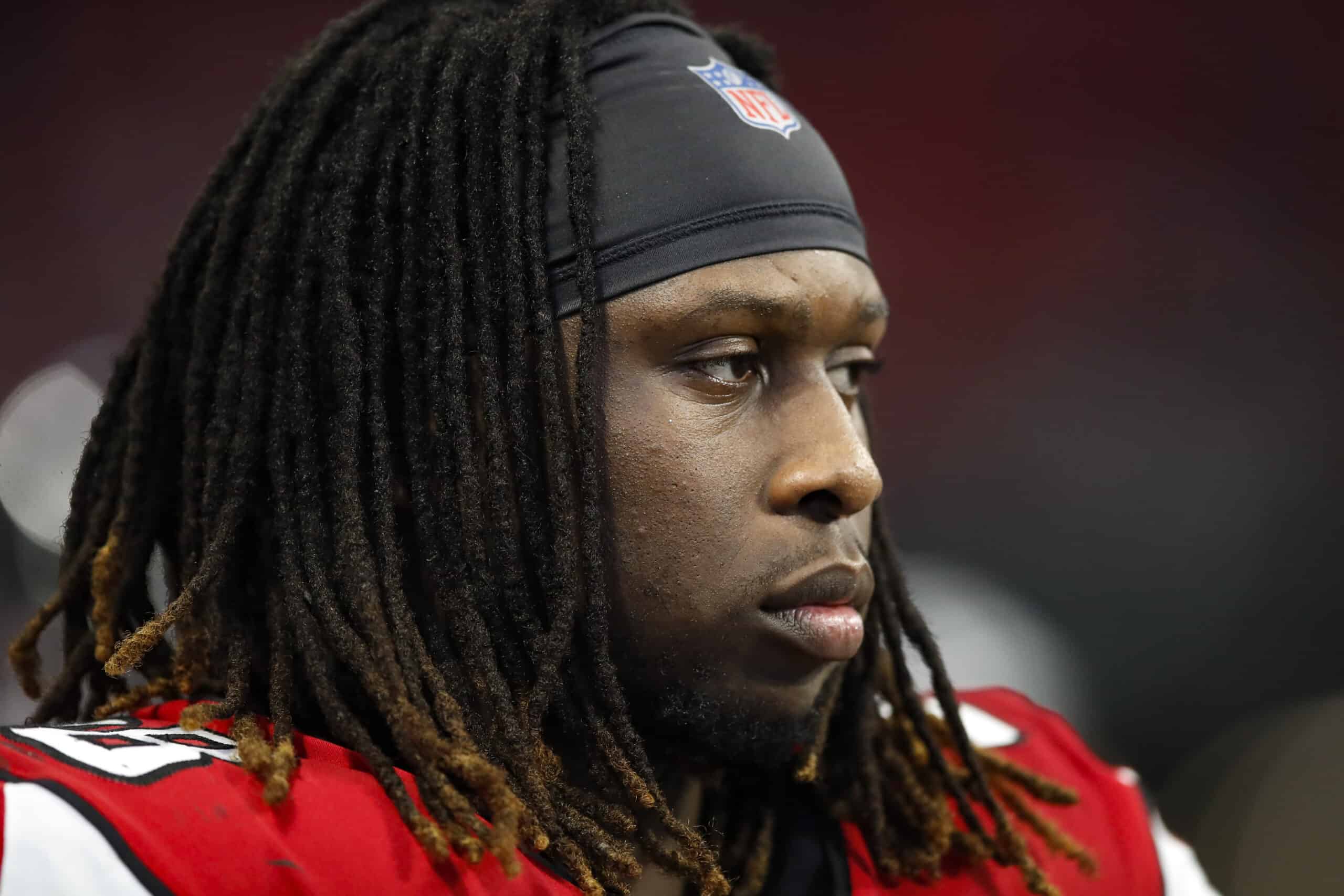 Much of the offseason talk about the revamped Cleveland Browns defense focuses on how Jadeveon Clowney will help Myles Garrett.
That is an exciting conversation, but there is another defensive end joining the Browns in 2021 who is flying beneath the radar.
He is Takkarist McKinley.
Takk checkin' in 👋 pic.twitter.com/k645c5gYsM

— Cleveland Browns (@Browns) March 17, 2021
McKinley was a 2017 first-round draft pick for the Atlanta Falcons.
Since being signed by the Browns to a one year deal, McKinley is embracing this chance to be on a championship-caliber team and shaking off a forgettable 2020 that included the Falcons declining his fifth-year option and failed physicals with the Cincinnati Bengals and San Francisco 49ers that ultimately landed him on IR with the Las Vegas Raiders
McKinley got off on the right foot with his introductory press conference with the Browns media and has been all business ever since in his offseason conditioning.
What should the Browns expect from McKinley who will be wearing number 55 this season?
Is there a ceiling to what he is capable of bringing to this defense?
The Browns can and should expect a lot from McKinley because he is finally healthy; his issues with the Falcons started with a shoulder injury suffered in December 2019.
Takk McKinley is FAST. My goodness https://t.co/i8KBPn80I9

— Brett (@dopepandabrett) July 6, 2021
Here is McKinley's projected ceiling.
Plays in All 17 Regular Season Games
McKinley may not be starting in all the regular-season games, but we can realistically expect to see him playing in each of the games.
No one knows exactly what defensive coordinator Joe Woods is up to with all of his new and talented defensive players, but it is reasonable to expect that he will be moving Garrett, Clowney, and McKinley around in different packages and formations to confuse opposing offenses.
Is On The Field For At Least 40% Of Defensive Snaps
In 2018 and 2019 with the Falcons, McKinley played in over 50% of the snaps.
A conservative estimate is he will be on the field in 40% of the Browns defensive snaps in 2021.
Acts As A Consistent Pass Rusher
Like Clowney, the Browns tried repeatedly to get McKinley on the roster before 2021.
Coach Stefanski talked about McKinley shortly after he was signed.
"Takk is a skilled young player with tremendous upside. We like his pass rush ability and the way he's gotten after the QB throughout his young career. Defensive line was a position that we felt we wanted to address during free agency, and we are excited to add Takk and the impactful tools he possesses to the group that will help make the plays we need along the line."
In 49 career games, McKinley has 17.5 quarterback sacks and 45 quarterback hits.
Assuming McKinley has regained his pre-injury form, expect to see him rushing the passer and recording quarterback hits weekly.