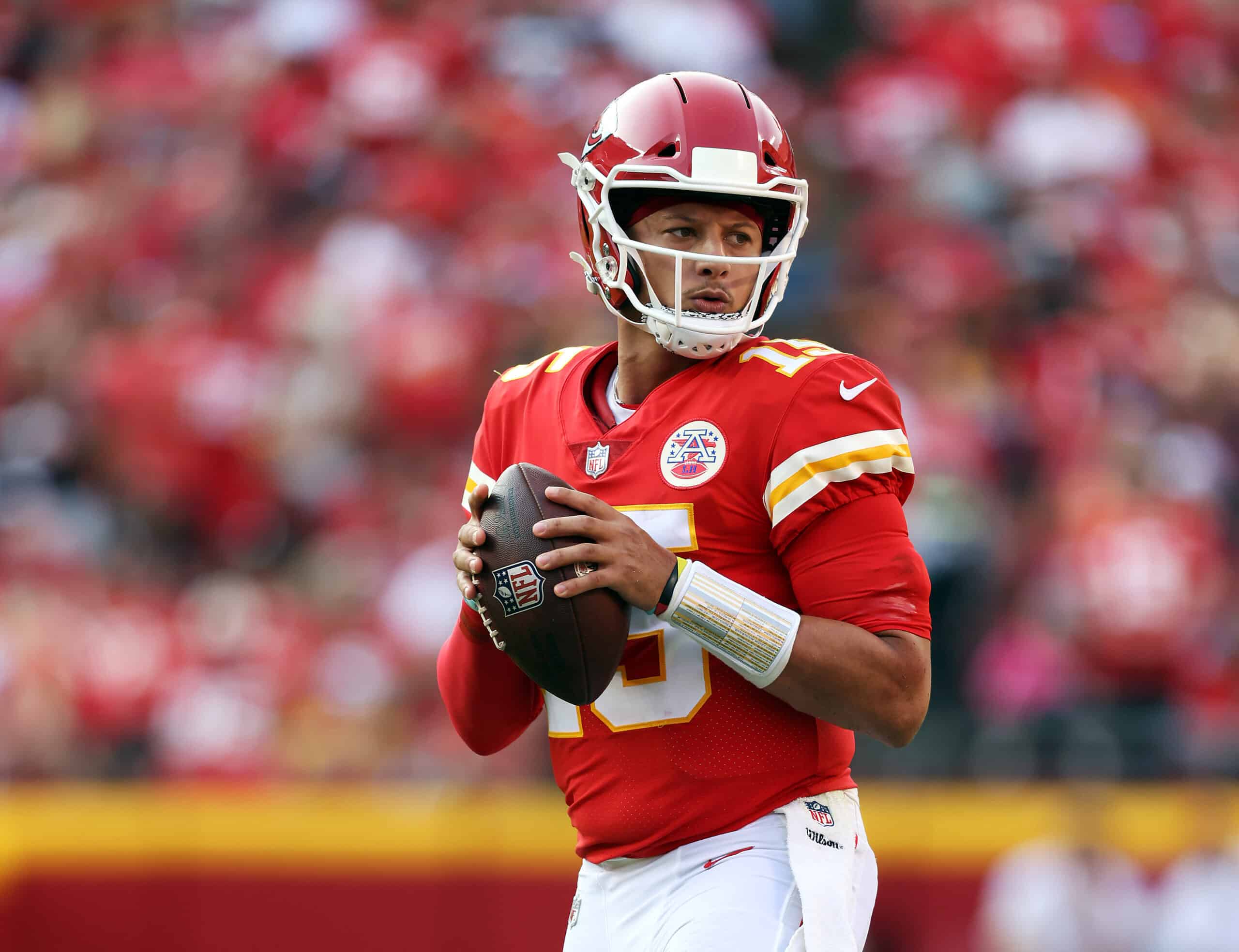 Now that hopefully the dust has settled and the bitterness of the Week 1 loss for the Cleveland Browns to the Kansas City Chiefs is a little more palatable, we can reflect on something that happened postgame.
In our haste to report the happenings of the game with its positive plays and miscues, this nearly got overlooked.
What was it?
It was the postgame interaction on the field between the teams' quarterbacks, Baker Mayfield and Patrick Mahomes.
For all of Mahomes' on-the-field accomplishments, we should not forget that he is a class act in life also.
Here is what happened.
"Keep leading 'em bro. We'll see y'all later on in the year." – @PatrickMahomes to @BakerMayfield

(via @NFLFilms) pic.twitter.com/QgeE1vOHqq

— NFL (@NFL) September 15, 2021
Mahomes predicted that they would see each other later in the year.
That means Mahomes believes a playoff date is imminent between the Browns and Chiefs.
There is a lot of football to be played between now and then, but even Mahomes realizes that the Browns could have easily won the game without those critical mistakes.
As an aside, also on the video clip, is Mahomes interacting with his former teammate and friend Browns running back Kareem Hunt.
Mahomes And Mayfield – The College Years
Let's not forget that Mahomes and Mayfield faced off against each other in college.
The epic matchup happened on October 22, 2016 between Mahomes and Texas Tech and Mayfield and Oklahoma.
The offensive display between the two resulted in over 1,200 yards passing and 12 touchdowns.
Mayfield and the Sooners got the best of Mahomes and Texas Tech by the score of 66-59.
.@bakermayfield and @PatrickMahomes rewrote the NCAA record books when Oklahoma and Texas Tech met on Oct 22, 2016.

Mayfield would throw for 545 yards and 7 touchdowns, while Patrick Mahomes threw for 734 yards and 5 touchdowns in the Sooners' 66-59 win.pic.twitter.com/SJ3e1Sf6qm

— Dov Kleiman (@NFL_DovKleiman) January 12, 2021
Browns And Chiefs In Week 2
The Browns need to get on the winning track in their Week 2 Sunday afternoon game against the Houston Texans.
The 12th man (as originated by the Seattle Seahawks) will be in full effect as the Browns have not hosted a home game at full capacity since 2019 and never in Coach Kevin Stefanski's tenure with the team.
Mahomes and the Chiefs take on an AFC North opponent for the second straight week.
Sunday night, they play the Ravens in Baltimore.
Browns fans need to shake off the bitterness and cheer on the Chiefs to deal the Ravens their second loss of the season.
The Ravens dropped a wild one to the Las Vegas Raiders in Week 1 on Monday Night Football in overtime; the final score was 33-27.
In the meantime, let's hope that Mahomes is correct that the Browns and Chiefs meet again because the third time will be the charm.