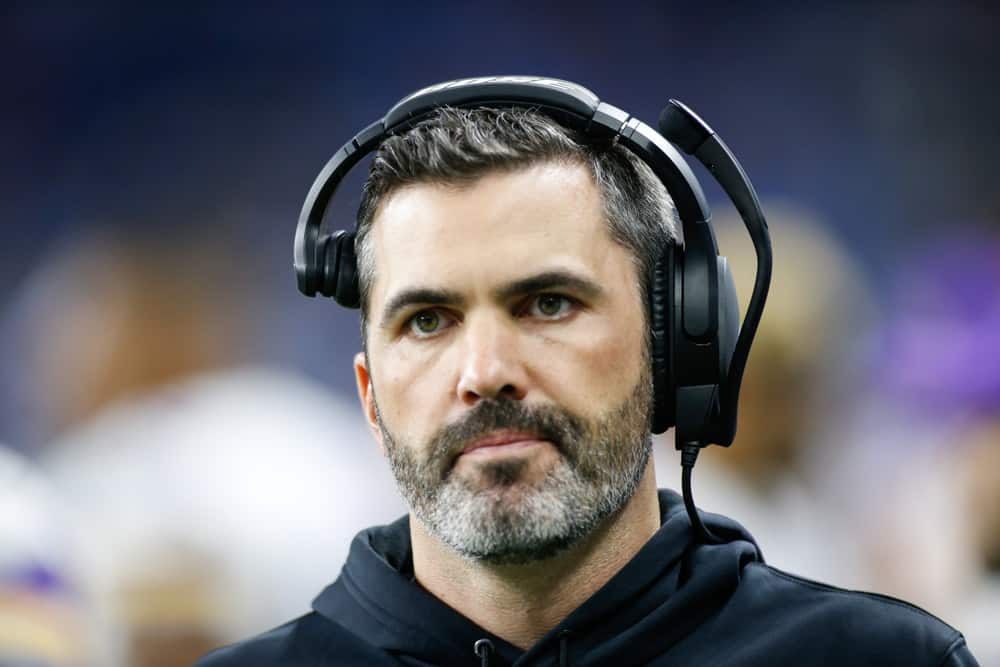 The Cleveland Browns organization has featured an endless string of power struggles since Jimmy Haslam became the owner.
That appears to be changing in 2020 as Paul DePodesta finally got his man.
Kevin Stefanski was named the head coach Sunday afternoon, earning the job over the likes of Robert Saleh and Josh McDaniels.
The new coach was the favorite last year but DePodesta's voice was reportedly drowned out by that of John Dorsey.
Stefanski was a finalist for the Browns' head coach job in 2018, and was believed to be the choice of the analytics department and Paul DePodesta, but the Browns went with Freddie Kitchens. https://t.co/8OF6XF5Zmw

— clevelanddotcom (@clevelanddotcom) January 12, 2020
DePodesta also reportedly wanted Sean McDermott over Hue Jackson before that.
Haslam finally relented and went with his chief strategy officer's choice.
Past Organizational Failures
The third time is hopefully the charm as the Browns seek to have the organization all on the same page for once.
Mike Pettine was paired with Ray Farmer and that failed.
Hue Jackson was paired with Sashi Brown and that was a disaster.
Freddie Kitchens was hired in an abrupt move by John Dorsey and was never qualified for the job.
In 2016, Paul DePodesta wrote Jimmy Haslam a Hail Mary email arguing against Hue Jackson and in favor of Sean McDermott. In 2019, DePo wanted Kevin Stefanski but John Dorsey "flexed my muscles and got what I wanted," with Kitchens. Today, DePodesta finally gets his guy. Godspeed.

— Seth Wickersham (@SethWickersham) January 12, 2020
Stefanski being DePodesta's choice allows all levels of the organization to be on the same page once both men choose a GM.
The Pressure Is On
DePodesta got his man and has won the power struggle in Berea.
That means his job is now tied to the performance of Stefanski.
Though it is important to remember that the Haslams are not patient people.
Sashi Brown was fired after being a personal favorite of the Haslams.
The key to keeping your job in Cleveland is to never have your decision be the main one in focus.
DePodesta has finally been put in that position and if the team struggles in 2020, more changes could be coming.
If It Works
Browns fans are always thinking about what comes next if the team fails.
It has just become the norm at this point.
But what if the Browns thrive under Stefanski and actually post a winning season in 2020?
That would make DePodesta the most powerful man in the organization for years to come and he may be able to convince Haslam to show some patience.
A true long-term plan could be put in place and the Browns would not have to blow things up after one bad season, given there is also some success mixed in as well.
The Initial Reaction
Fans are understandably having mixed reactions about DePodesta winning the power struggle.
The team has been terrible since he took his job and now we all have to have faith in him to avoid going insane.
Those who love analytics will trust in DePodesta and those who liked Dorsey will continue to complain.
So what is the right reaction at this point in time?
That is an impossible question to answer based on how every single past organizational decision has gone.
All fans can do is try to trust in DePodesta and his decisions this offseason.
The alternative is hating the team and just being upset and miserable when there isn't even a game to be mad about until September.