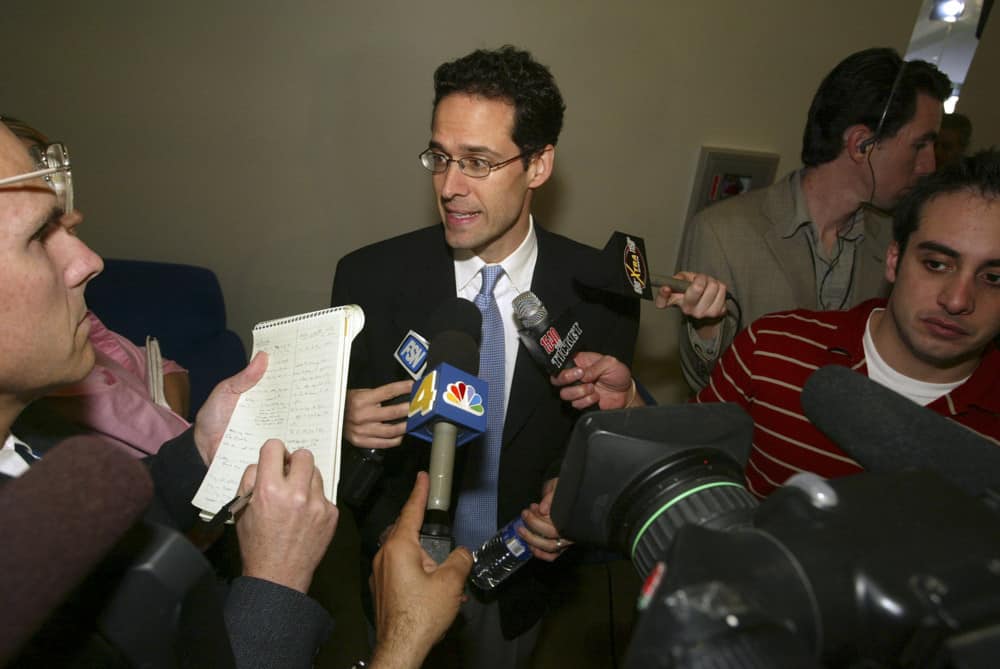 The Cleveland Browns are not run like a normal NFL organization. Or a normal business for that matter.
Paul DePodesta, of Moneyball fame, has outlasted all the other analytic-based individuals to rise to a great position of power in the Browns organization.
He is reportedly in charge of the 2020 head coaching search that features a search committee lacking success in such an endeavor.
His contract is up soon, but all signs point to him coming back if he is basically guiding the Haslams through the search process.
Contract for Browns' chief strategist Paul DePodesta, who is spearheading the team's HC search process, expires this week, per sources. DePodesta still is wanted in Cleveland, very much. A HC/GM, and DePodesta, all signing contracts at same time could create more alignment.

— Adam Schefter (@AdamSchefter) January 5, 2020
So is he qualified to be one of the highest-ranking officials in the organization?
The Positives
There is a misconception that DePodesta is only a baseball guy.
That is not true as he did play football at Harvard and has some experience working in the Canadian Football League.
For this current search, DePodesta is trying to pick the best coach for this organization.
A specific lack of NFL experience could actually be helpful as he won't be swayed to take a stereotypical "football" guy who excites ownership in the interview without much substance to his resume.
That is what happened with Freddie Kitchens and we all know how that ended.
DePodesta is also valuable because he looks at things from an analytical point of view.
There is a process in place and someone grounded in analytics and a process can serve as a good counter to the reactionary ways of the Haslams.
.@peter_king on @BullandFox: "The people who know Paul DePodesta well, think that he's one of the smartest guys they've ever met. All he does is advise. This is not somebody who is exerting undue influence over Jimmy Haslam. I would value Paul DePodesta's opinion, highly" #Browns

— Keith Britton (@KeithBritton86) January 6, 2020
The owners have obviously ignored DePodesta's advice in the past, so maybe he can finally sit them down and tell them their mistakes if he is kept on the payroll.
The Haslams need someone who is not a "yes man" and DePodesta has enough respect in the business to avoid having to cave to anyone, especially the unsuccessful Haslams.
The Negatives
The first major knock against DePodesta is that he lives in California and is not in Berea on a regular basis.
That can make it tough for a new head coach and general manager to work and be equals with him if he is treated like a remote employee in a business where coaches and front office members live at the facility.
DePodesta is also a remnant of the Sashi Brown days and if the Haslams truly want a fresh start, it may come down to cutting the analytics man loose and actually blowing things up and starting over instead of always letting certain individuals linger in ongoing arranged marriages.
Though it may not be as big a deal as it is made out to be, the fact he spent a majority of his time in baseball could also have new hires under him questioning his authority.
Moving Forward
It is tough to look ahead to DePodesta's role in 2020 before knowing if he will indeed get a new contract.
Hiring a new head coach of his choosing should mean the Haslams will keep him around and let his plan go into effect.
Yet if things go south even after one year, don't expect ownership to be patient.
They have proven to be incapable of such an easy concept.