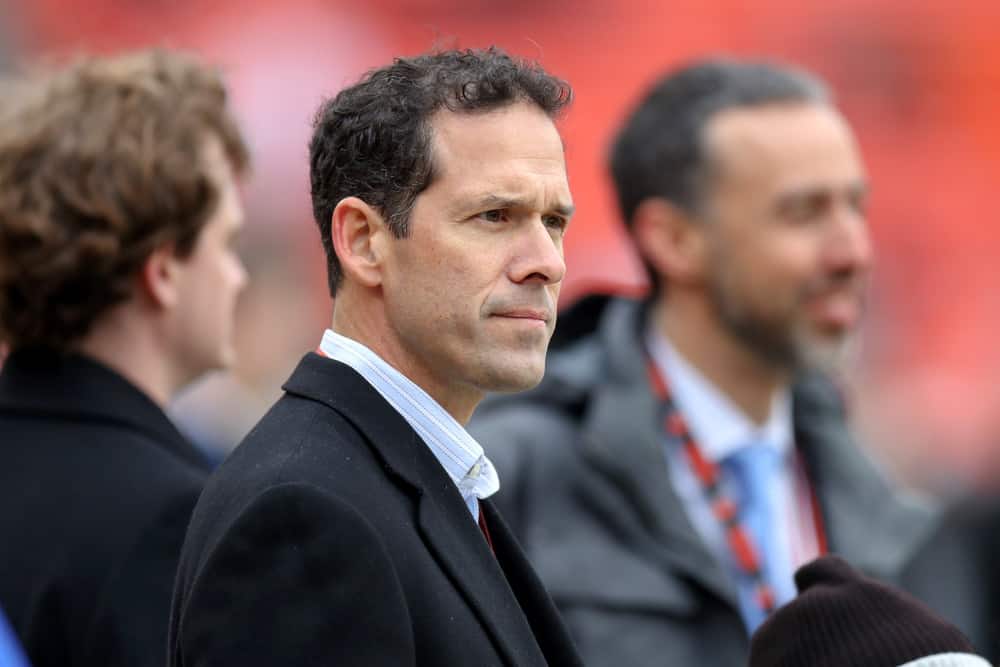 The Cleveland Browns are once again getting rave reviews.
In this instance, it pertains to the team's 2nd round draft pick, 52nd overall.
Browns snag JOK at FIFTY TWO?

OK, wrap the draft up, they win.

— Sam Monson (@PFF_Sam) May 1, 2021
That pick was used for Notre Dame linebacker Jeremiah Owusu-Koramoah who many believed could have been a first round selection.
The Browns believe they got a steal of a deal for JOK.
The Browns have absolutely crushed this draft
Newsome at 26 is an A+ pick
JOK in the 2nd is an A+ pick

— Big Game Bengal (@BengalYouTube) May 1, 2021
Executive officer Paul DePodesta confirmed the likelihood of JOK being the team's first-round pick (instead of Northwestern cornerback Greg Newsome II).
"He was definitely under consideration. I'll say that."
Describing the team's reaction as JOK continued to stay on the board, DePodesta said:
"We were pretty happy. There was a lot of pacing going on upstairs once we got to about pick 42, 43, 44, just trying to figure out if there was a way we could make it happen. So we were very excited about this."
The team felt the need to trade up from 59th to 52nd to get JOK because there was a belief that he would not be available at 59th.
Welcome to Cleveland, JOK

Get used to this on Sundays 💪

Reaction: https://t.co/QM5eR2N6TV
pic.twitter.com/7DYKmgSfDk

— PFF (@PFF) May 1, 2021
Andrew Berry On JOK
GM Andrew Berry also talked about JOK's uniqueness and versatility which definitely piqued the Browns' interest.
"I do think Jeremiah is a little unique in the manner in which he produces, so he's not necessarily going to be everybody's flavor or fit. You are talking about a player who's a little bit undersized for a classic linebacker. You're talking about a guy who was used in a variety of roles at Notre Dame, and that's not necessarily going to be the right fit or maybe quite as highly valued of a skill set depending on the defensive system."
"We really do see him as the classic fit in this defense at WILL (weak inside) linebacker because of his range, speed and coverage ability. I think the other thing with Jeremiah is his versatility as well. They really walked him out as a nickel or dime, played him at WILL, played him at MIKE, and so that allows us to get creative when we get into some of our different personnel packages. It makes it very difficult for the offense to identify the front."
No matter how you look at it, the Browns got a huge second round pick in JOK.
His future looks bright in Cleveland.