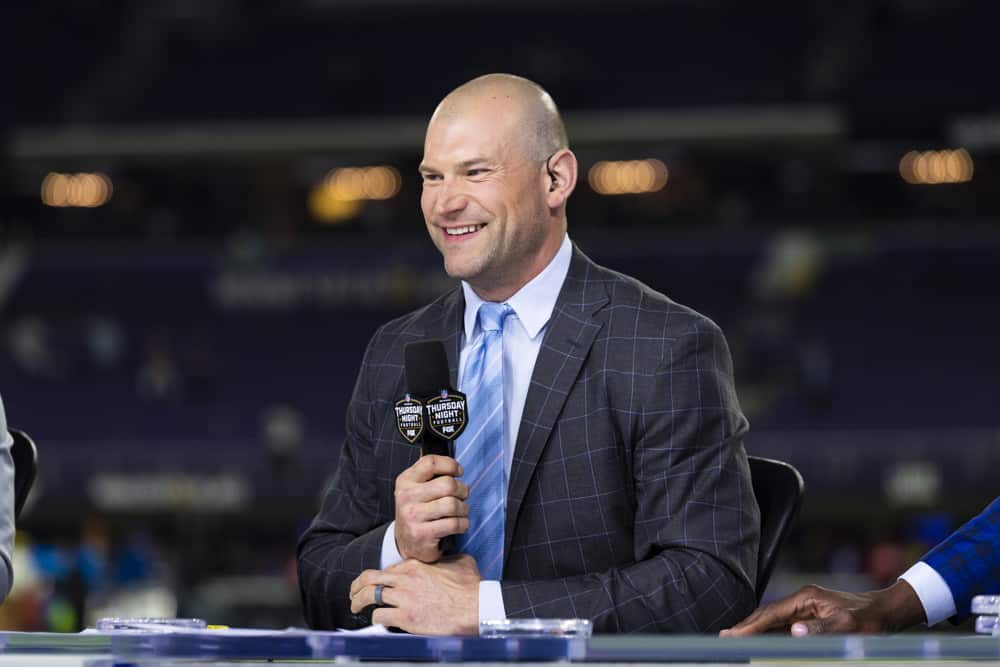 Pro Football Hall of Fame quarterback Peyton Manning wanted to get as much help as possible on the Denver Broncos' offensive line while trying to win his second Super Bowl title.
Manning wanted the Broncos to trade for Browns legend Joe Thomas ahead of the 2015 trade deadline, but Thomas didn't want to leave Cleveland.
Thomas explained the story of a 2015 phone call he received from Manning on Wednesday's edition of "The Thom & Hawk Football Show."
The story starts at the 20-minute, 44-second mark of the podcast.
"I picked it up and (Manning is) like, we were shooting the breeze, 'Hey man, this is Peyton. As you know Ryan Clady got hurt, and we need a left tackle. Do you want to win a Super Bowl with me?'" Thomas said. "And I'm like, 'That sounds really fun,' and I don't think anybody tells Peyton Manning 'No,' but I'm like, 'I really like Cleveland.'

"(Manning is) like, 'Alright, here's the game plan. Go into your GM's office when he's not there, pull your pants down and take a s**t on his desk. Then they can't do anything but trade you, and then you can come win a Super Bowl with me.'"
Thomas politely declined Manning's idea.
"Peyton, I appreciate your humor as always. I appreciate that you want me, Thomas said. "That really gives me a lot of warm and fuzzies, but I'm not gonna be able to poop on my GM's desk."
Despite earning eight All-Pro selections (six first-team and two second-team), Thomas never appeared in a playoff game during his NFL career from 2007-2017.
The Broncos went on to win Super Bowl 50 against the Carolina Panthers.
Thomas' co-host, former teammate and former NFL receiver Andrew Hawkins gave Thomas "crap" for his decision.
"Man, you're an idiot," Hawkins joked.
Hawkins also pointed out how Thomas has yet to appear on Monday Night Football's "Manning Cast."
Thomas said he didn't initially answer the call from Manning, who had a Denver area code.
"I get a text that said, 'Hey man, give me a call. This is your drinking buddy from the Pro Bowl,'" Thomas said. "I'm like, 'Hmmm, there's only one guy from Denver that I know that was my drinking buddy at the Pro Bowl, and that was my agent, but maybe there's another guy that I can remember now, and that's Peyton Manning,' and so I picked it up."
Thomas said former Broncos general manager John Elway and former Browns general manager Ray Farmer were close to making a deal.
"They were close, I think, on compensation, but our GM kind of was… got a little cold feet," Thomas said. " It was kind of a no-win, like he trades me and the fanbase hated him because people liked me a little bit in Cleveland."
According to Thomas, the only way Farmer would make a trade is if Thomas demanded one.
Thomas will likely join Manning as a member of the Pro Football Hall of Fame when he becomes eligible for selection in 2023.
A player must have last played at least five seasons ago before receiving consideration.