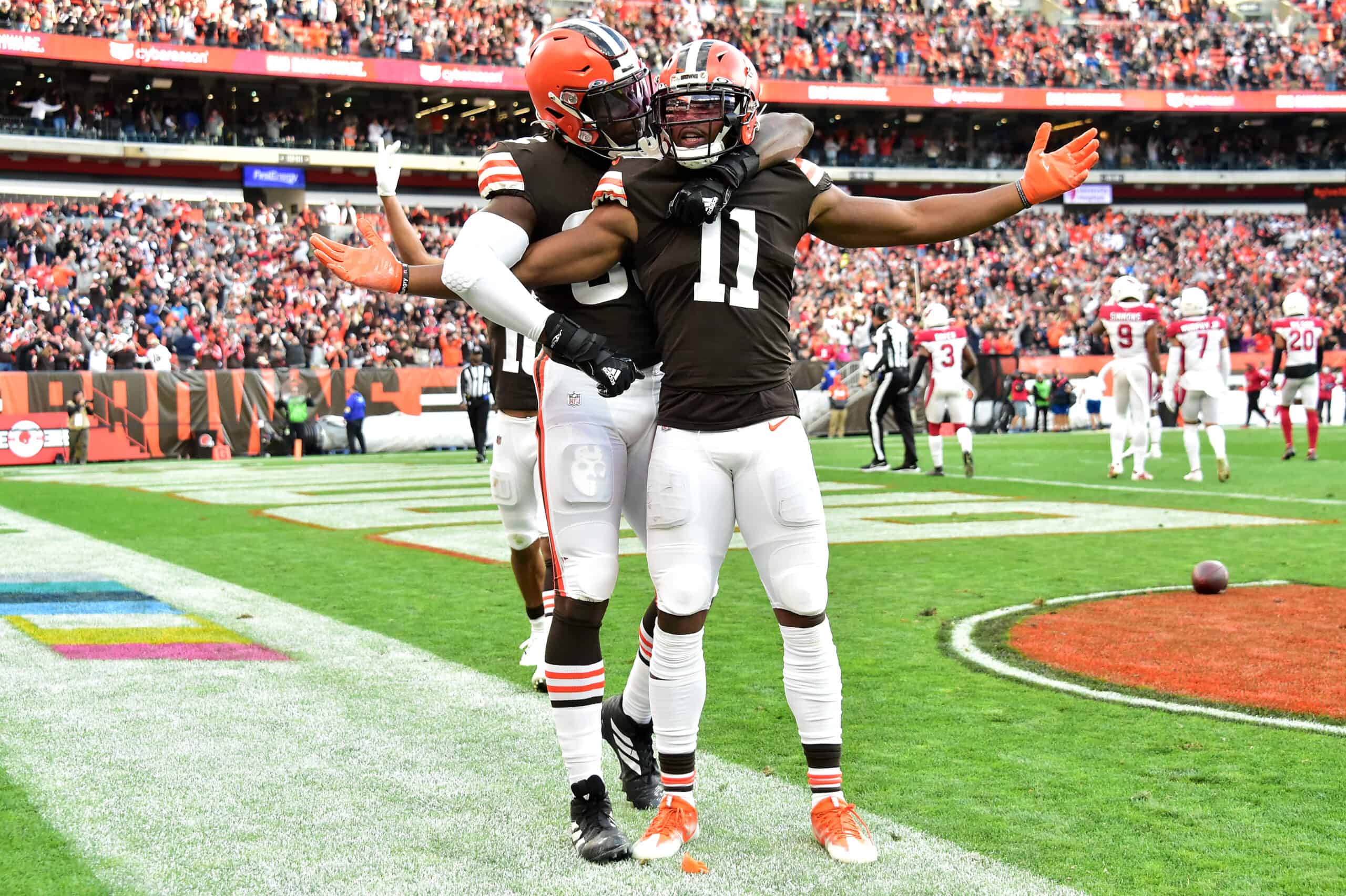 It is not overly dramatic to say that the 2021 season is on the line for the Cleveland Browns today as they take on the Cincinnati Bengals in Week 9.
The Browns come in at 4-4, and the Bengals are 5-3; obviously, the AFC North is tight as both the Ravens and Steelers are competitive also.
In 2020, the Browns produced some great victories over the Bengals.
One of the components of a game-winning drive was then rookie wide receiver Donovan Peoples-Jones.
THE ROOKIE DONOVAN PEOPLES-JONES GAME WINNER🔥

— PFF College (@PFF_College) October 25, 2020
DPJ has missed the past two games with an inexplicable groin injury that occurred in pregame warmups against the Denver Broncos in Week 7.
Despite being listed as questionable, all indications are that he will not only play in the Bengals game, but he also will be the starting wide receiver.
#Browns WR Donovan Peoples-Jones "looks to be a go" for Sunday in Cincinnati, source says. He's been limited in practice this week after missing the past two weeks with a groin injury.

— Brad Stainbrook (@BrownsByBrad) November 5, 2021
In addition to Baker Mayfield, the player with the most to gain and prove by playing a great game is DPJ.
You know what quiet a lot of this noise? A win on Sunday.

You know what puts this all to bed? DPJ catching the game winning TD on Sunday.

Just speaking it into existence. Don't mind me.

— Dawgs By Nature (@DawgsByNature) November 4, 2021
He has been hyped by the likes of Urban Meyer based on his high school career.
Meyer talked repeatedly about his ill-fated attempts to get him to commit to Ohio State.
DPJ, of course, picked Michigan.
He also attracted a lot of attention in training camp and during the 2021 preseason by being a solid performer.
Injuries delayed him, but his time to shine is right now.
DPJ In 2021
His first and only touchdown catches of the season happened in Week 6 against the Arizona Cardinals.
Through six games, he has 13 catches and two were touchdown grabs.
He was targeted 15 times.
DPJ has proven consistent and steady when called upon so there is no reason to believe he will be any different on the same stage with a bigger spotlight cast upon him today.
He can silence the OBJ talk for at least one day with a great performance and be the true star of the Browns known for just his initials.