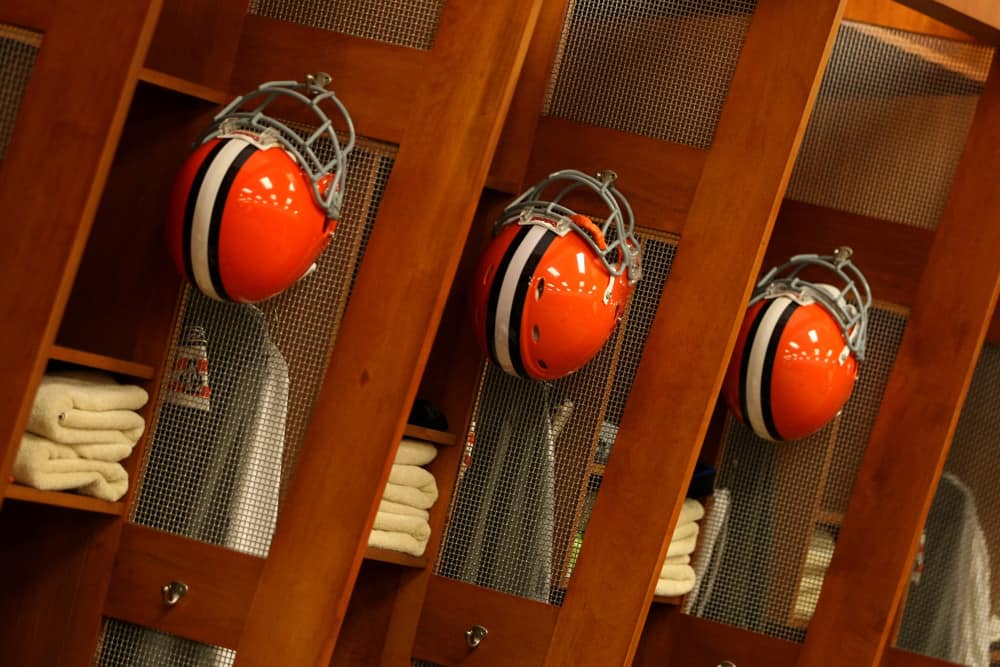 Deshaun Watson might be the most important player on the Cleveland Browns this season.
All the new players, coordinators, and style changes mean nothing if Watson doesn't improve on his 2022 performance.
But if you were to start from scratch, would the Browns quarterback be a player you'd build around?
Pro Football Focus didn't think so as they named 3 Browns players they'd build around in 2023.
Myles Garrett with the strip-sack-scorepic.twitter.com/UjIfiVhRhw

— Dov Kleiman (@NFL_DovKleiman) December 12, 2021
Myles Garrett and Denzel Ward made PFF's cut, giving a nod to how important Jim Schwartz's defense will be.
It's also worth noting that PFF cited 2 of only 3 defensive players not signed or drafted by Andrew Berry.
And while acknowledging the importance of Watson, their offensive choice might be third on the list of some fans.
PFF tapped Amari Cooper over Watson and Nick Chubb as the third building block.
What PFF Said About Cooper 
Among the NFL experts who would have picked Watson over Cooper is Andrew Berry.
PFF recognized the effort Cleveland's GM put into rebuilding the receiving corps for his investment.
And Kevin Stefanski rightfully tore up the playbook to create a Watson-esque offense.
That new offense, which appears to abandon Stefanski's tandem running back approach, has another effect.
Amari Cooper touchdown! #Browns pic.twitter.com/oLdCXGZ4XO

— CleWest (@erjmanlasvegas) November 20, 2022
Expectations for Nick Chubb are rising, as evidenced by his top ranking from ESPN and PFF, among others.
But PFF says their building block is the "underrated" Amari Cooper.
They point to his 4th 1000-yard season and 75-plus PFF receiving grade in 5 years.
And they expect him to be even better with more speed around him in a pass-first offense.
Garrett, Ward Are Defensive Blocks 
Myles Garrett was the most obvious choice among PFF's three building blocks.
All he does is make plays and win battles regardless of how many blockers go at him.
He was the NFL's leader in pass rush win rate for the second consecutive year, most of the time in double teams.
Ward might have been just as obvious a choice before last season.
🗣 DENZEL WARD IS BACK! pic.twitter.com/aBy0hwOMOp

— Cleveland Browns (@Browns) November 10, 2021
PFF admits he needs to bounce back from a "pedestrian" 2022 effort to justify their selection.
But they point to 4 years of 70-plus coverage ratings prior to that and still call him a premier lockdown corner.
Both of these players are expected to enjoy more opportunities for big plays in Jim Schwartz's defense.
With an emphasis on the pass rush and more man coverage, PFF's choices could pan out.