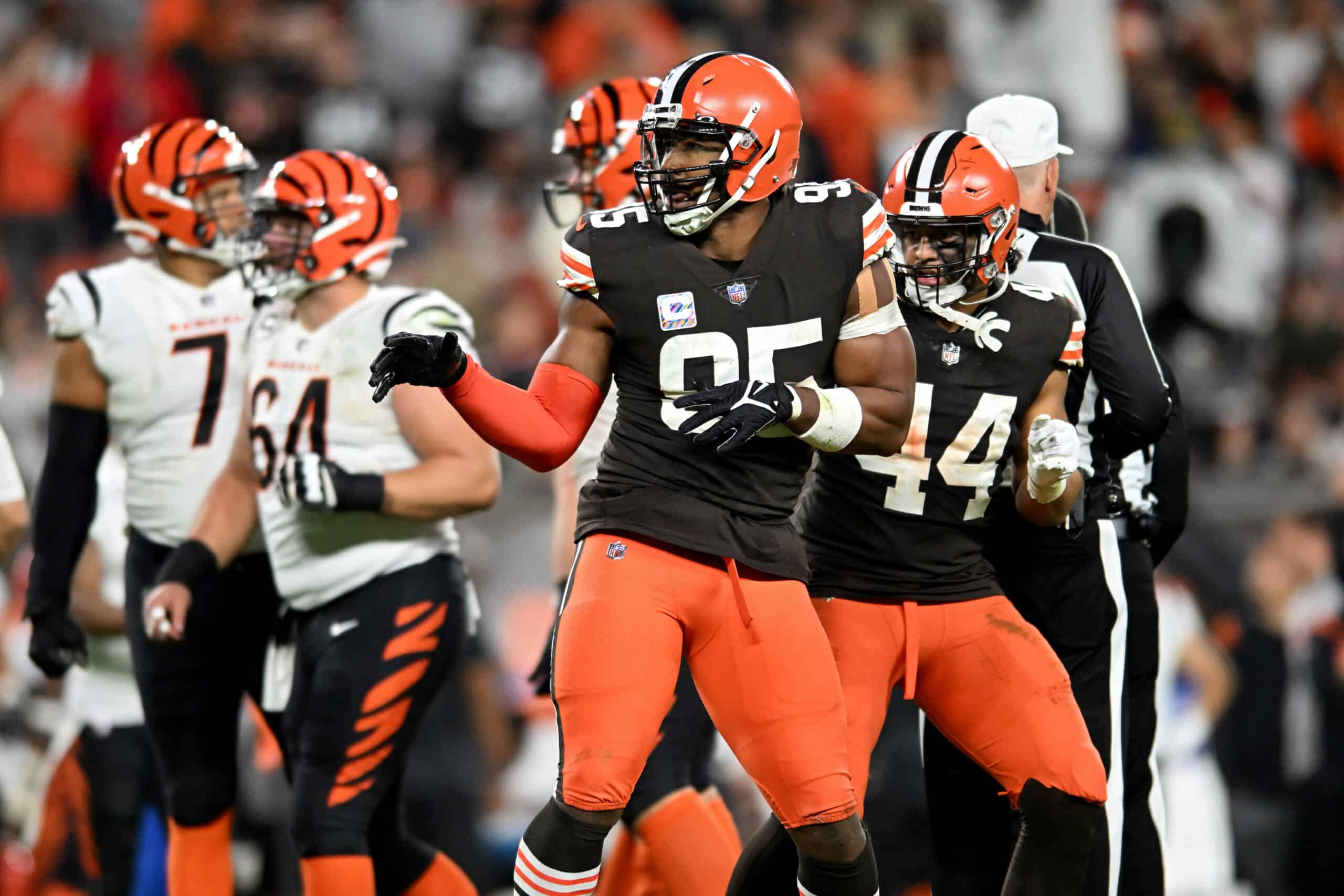 There were a lot of negative aspects to the Cleveland Browns' 2022 season.
They finished at the bottom of the AFC North and were unable to gain much traction on offense, even with Deshaun Watson under center.
Hopefully, the Browns will be able to pull it together in 2023, especially given that Watson and the offense will be able to gain camaraderie with a full offseason to work out any issues.
One bright spot for the team this year was the continued dominance of Myles Garrett on the defensive side of the ball.
Despite his brilliance, Garrett was left out of the race for a prestigious defensive award.
#Browns DE Myles Garrett is not a finalist for @AP_NFL Defensive Player of the Year. This year's finalists are #49ers DE Nick Bosa, #Cowboys LB Micah Parsons, #Chiefs DT Chris Jones (via @RobMaaddi)

— Daryl Ruiter (@RuiterWrongFAN) January 25, 2023
When looking at Garrett's stats throughout the 2022 season, one has to wonder why he wasn't in the top three considerations for this award.
Garrett finished the season with 16 sacks, two forced fumbles, and 60 total tackles.
Garrett's 16-sack total was just second in the league to Nick Bosa, who is in the top-three consideration for DPOY.
With any hope, Garrett will get fired up about this, and make the 2023 season his best.
Ever since being drafted number one overall by the Browns, Garrett's impact on this defense cannot be understated.
Jadeveon Clowney was a great offseason addition for the Browns, but there has been some discourse about his sour relationship with Garrett.
If Clowney does end up leaving as expected, the hopes for Garrett having his best ever statistical season will be much more attainable.
Although the team struggled as a whole this season, with Garrett's veteran leadership, the Browns defense should put the offense in a great spot moving forward.