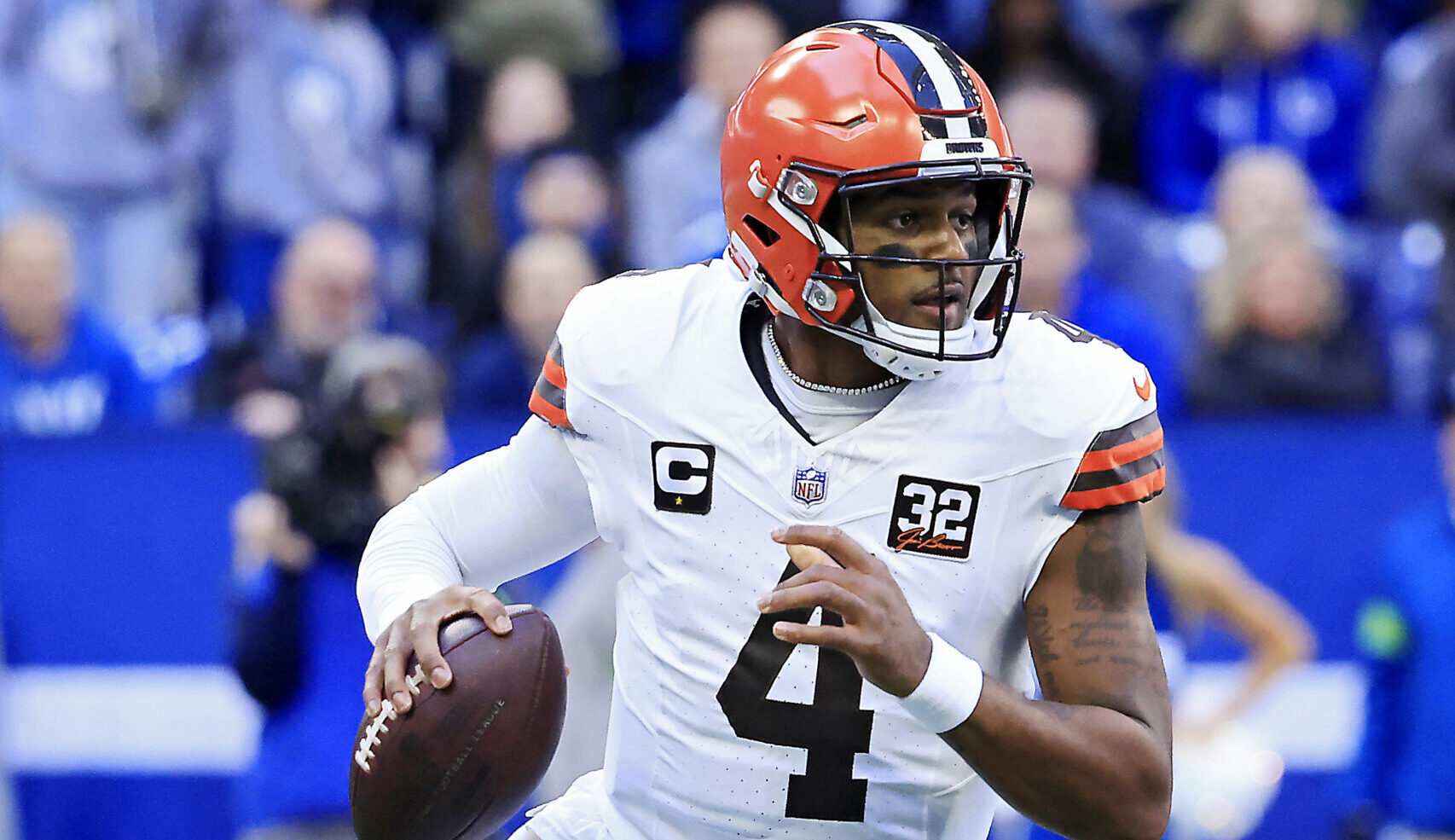 The Cleveland Browns have the Baltimore Ravens on deck, and even though they would still have a chance to make the playoffs if they lose, a win could turn their entire season around.
That's particularly true for Browns quarterback Deshaun Watson, who's faced plenty of scrutiny and criticism since being traded to Cleveland.
Watson played well vs. the Arizona Cardinals in his return to the field last week, but the opponent made it all the less impressive.
That's why ESPN Cleveland radio host Anthony Rizzo urged the quarterback to step up and have a good game on Sunday, as it might be the only way to make people forget about his early-season woes.
"You have a big game against this team and people will take notice," – @TheRealTRizzo on Deshaun Watson.

Do you think Watson will have a big game on Sunday? pic.twitter.com/kvKvpWOWZv

— ESPN Cleveland (@ESPNCleveland) November 10, 2023
The Browns gave up a lot to get Watson from the Houston Texans and then doubled down on him by giving him a fully guaranteed $230 million contract.
Needless to say, that kind of contract comes with plenty of expectations, and he has failed to live up to those.
People excused him last season because of the extended time he was off of the field, but there are no excuses this time, and the fact that he was playing poorly even when he was healthy only made things tougher for him.
Watson is one of the most talented quarterbacks in the game, and there's no doubt that he can still be a very good player.
But the people will need to see it to believe it, and there won't be a better stage to prove it than against one of the best teams in the league in a divisional matchup.