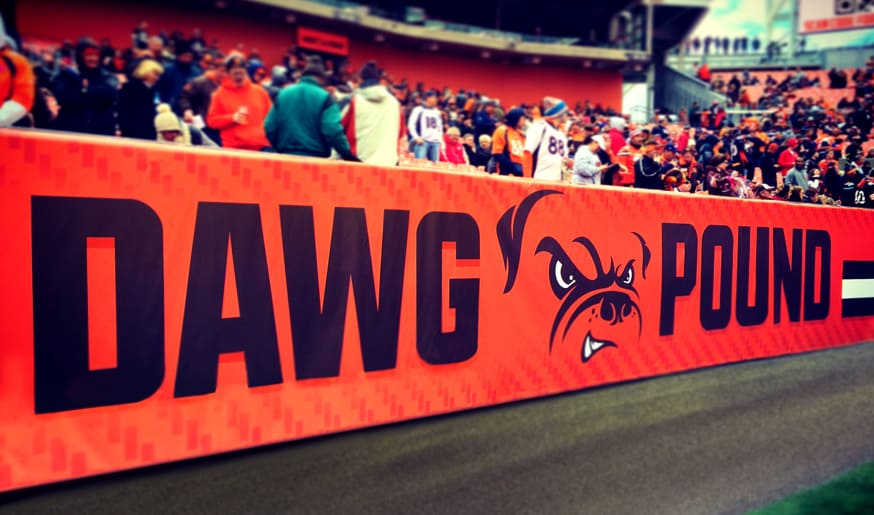 After sneaking out teasers all day, the NFL finally announced their full schedule Wednesday night.
Fans got to work adjusting job schedules and changing wedding and bar mitzvah dates so as to not miss a game.
And discussions about who the Cleveland Browns should play in Week 1 were finally settled.
🚨🚨 IT'S HERE! ⏲️ NO MORE WAITING! The 2021 Schedule is HERE! https://t.co/GVBJTjk9q4 >> View Now and and tune in to "Schedule Release '21" on NFL Network at 8 p.m. for a full breakdown. pic.twitter.com/4hLjlsEpuA

— Cleveland Browns (@Browns) May 12, 2021
Baker Mayfield and the new Browns defense are showcased from the start, grabbing the first Game of the Week.
They also have 3 prime-time battles and at least one additional nationally televised game.
But times and television audiences are minor details.
Browns get the 1st glimpse of Trevor Lawrence in their preseason opener. Also get the SNF spotlight vs. Falcons.

Yes, the preseason schedule came out today, too.https://t.co/122W3uZdgd

— Andrew Gribble (@Andrew_Gribble) May 13, 2021
Cleveland already knew who they were going to play home and away before Wednesday.
But the schedule maker can make tough matchups tougher and dole out favors besides.
Fans immediately look for quirks that might offer an advantage or give them something to complain about.
Just like us, and after careful consideration, this is how we rank the Browns' 3 most difficult games of 2021.
1. Facing Demons In Week 1: At Kansas City 
There were a lot of serious social media battles over what opponent would be best in Week 1.
Some folks wanted a pushover squad guaranteed to get the Browns off to a good start.
Others wanted a division rival, especially a chance to hand Pittsburgh a third-straight loss.
And discussions about Kansas City debated needing more time for the defense to gel to sending a message.
The Cleveland Browns will head to Kansas City week 1 to face the Chiefs at 4:25 EST on CBS! This game will probably be the game of the week commentated by Jim Nantz and Tony Romo.🔥 pic.twitter.com/rdgaMFxpm6

— GLAMOURGIRL (@tiffany12281629) May 12, 2021
History works against the Browns when it comes to winning any season opener with a 1-20-1 record since 2000.
Playing the AFC Champion with a mostly intact roster on the road doesn't seem like the best plan to break that trend.
Hitting the field with potentially 8-9 new defensive starters won't help matters.
But pass rushers don't need as much time to gel, as long as they can get to the quarterback.
And since the only new part of the Chiefs' roster is their entire offensive line, there is hope.
But there is also a reason Cleveland opens as a 5.5 point underdog.
2. Coal in The Stocking: Christmas Day at Green Bay 
Cleveland landed the 9th-most difficult schedule in the NFL after their 2020 playoff appearance.
But if they hoped the schedule makers would lighten things up down the stretch, well… they didn't.
Over the last 4 weeks of the season, Cleveland faces the 6th most difficult set of opponents.
That includes a Christmas Day visit to the frozen tundra of Green Bay.
Packers to host Cleveland Browns at Lambeau Field on Christmas Day https://t.co/I9Y1OdTiGN

— The Packers Wire (@ThePackersWire) May 12, 2021
Cleveland last visited Green Bay back in 2013 when Brandon Weeden somehow lost a matchup to Aaron Rodgers.
Green Bay dominated the Browns and came away with a 31-13 victory.
We ranked this game as the second-toughest based on Aaron Rodgers lining up behind center again.
But he still won't be happy, and we saw in 2020 how good an angry Aaron Rodgers can be.
Traveling on a short week is difficult enough, but Christmas holiday complications will make it worse.
And it's never a good week to play at Lambeau Field, where the Packers are 61-17-2 since the 2010 season.
3. Bye Bye, Ben!: Week 17 at Pittsburgh 
Remember how Pittsburgh started last season 11-0 and then collapsed?
And remember how the Browns let them stay in the Week 17 game before taking the win?
Do you still smile at the memories of how Cleveland crushed their soul in the Wild Card Game?
Well, the Pittsburgh Steelers remember all of that, too.
This is your reminder that the Pittsburgh Steelers started the season 11-0 only to lose four of their last five five games and get embarrassed at home in the playoffs by the Cleveland Browns pic.twitter.com/ht4bPlKQoA

— NFL Memes (@NFL_Memes) May 12, 2021
And that is just one of several intangible reasons this game will be more difficult than Browns fans expect.
On top of the revenge factor, this Week 17 matchup will play out on Monday Night Football.
Ben Roethlisberger's overall MNF record dropped to 11-5 last year, but he is still a perfect 5-0 at home on Mondays.
But this is more than just a normal Monday Night Football game for Ben and the Steelers.
It could be the final home game of Roethlisberger's career unless the Steelers get a home playoff game.
Most folks don't expect that to happen, meaning this could be an emotional night for the Steelers.