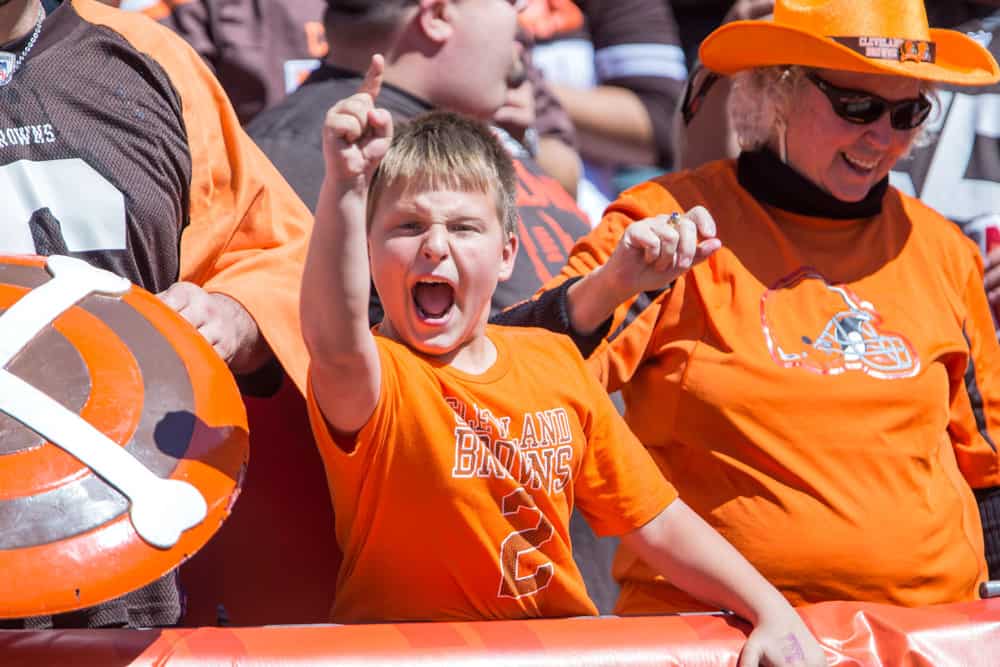 It has been another successful offseason for the Cleveland Browns.
General manager Andrew Berry knew that improving on the defensive side was a focal point.
Which is why a majority of the Browns moves were to improve their defense.
Heading into the offseason, the Browns were already a top team in the AFC.
However, after these moves they might've moved into possible Super Bowl favorites.
3. Signing Jadeveon Clowney
After what seemed like two years of negotiating, the Browns and pass rusher Jadeveon Clowney finally agreed on terms of a contract.
The three-time Pro Bowl defensive end should be a significant upgrade to this defense.
The Browns front office knew they needed to make a major move with Larry Ogunjobi and Olivier Vernon both departing this offseason.
Cleveland was able to sign the former No. 1 overall pick to a one-year deal that features an incentive-heavy contract.
Jadeveon Clowney's Contract
– $8M base
– $7M fully guaranteed
– 4 void years
– $3.6M 2022 dead cap#Browns Cap Hit
2021: $3.8M

Cleveland adds Clowney, John Johnson, Troy Hill, Malik Jackson, Tak McKinley at less than $15M of 2021 cap

Full Breakdown:https://t.co/xA4CgwVAzC

— Spotrac (@spotrac) April 15, 2021
That was a brilliant move by the front office to not overpay for Clowney.
The biggest problem for him has been actually staying healthy, so an incentive-based deal is smart.
Normally, this kind of move would rank higher on the list, but it's uncertain what Clowney truly still brings to the table.
He is coming off two straight below-average seasons and the injuries continue to pile up.
This is a low-risk-high reward type of situation for Cleveland and gives the Browns defensive line a major lift.
2. Drafting Greg Newsome II
It might be time to start thinking about building a statue for Andrew Berry in Cleveland.
The Browns had the No. 26 overall pick during the NFL Draft and still turned it into gold.
Cleveland selected Northwestern defensive back Greg Newsome II in the first round.
A player with the skillset to be a lockdown corner at the professional level, but somehow almost fell out of the first round.
Before tonight, Northwestern's last first-round pick came in 2005.

Greg Newsome II makes that ✌️ on the night for the Wildcats, selected at No. 26 for the Browns. #NFLDraft pic.twitter.com/63Js8SqLl8

— SportsCenter (@SportsCenter) April 30, 2021
Right now, the Browns have a crowded group of defensive backs featuring Denzel Ward, Greedy Williams, Troy Hill, and Newsome.
There is no such thing as too much depth and at worst this gives the Browns more flexibility in the secondary.
It's uncertain what Williams offers the Browns after a disappointing rookie campaign and missing all of the 2020 season due to injury.
The addition of Newsome gives the Browns added insurance in the secondary.
He has tremendous upside and there is a good chance he could quickly become a full-time starter at the professional level.
At first glance, Newsome seems like added depth, but this move is likely going to pay off enormously in the long run.
1. Signing John Johnson II
This move might've been the biggest steal of the entire offseason.
It's still uncertain how Andrew Berry doesn't have an arrest warrant out for his highway robbery.
All jokes aside, the addition of safety John Johnson II should be huge for the Browns secondary.
He has been one of the most consistent safeties in the league since being drafted in 2017.
The Browns were able to sign him to a three-year deal worth $33 million.
John Johnson turned down 'significantly more money' from another team to sign with the #Browns, per his agent. "He really wanted to play for the Browns." He said he loved the roster Andrew Berry is building and felt like it was the perfect fit. The tide is turning in CLE.
(MKC)

— clebrownsnetwork (@clebrownsntwork) March 15, 2021
Through four seasons, Johnson has recorded 350 tackles, 32 passes defended, and eight interceptions.
He is one of the most underrated players in the league and has solid defensive grades, according to Pro Football Focus.
The Browns secondary was difficult to watch last season, but the front office has done quite a lot to improve it over the offseason.
Johnson will be an immediate upgrade on defense and could end up having his name discussed as Defensive Player of the Year in the future.