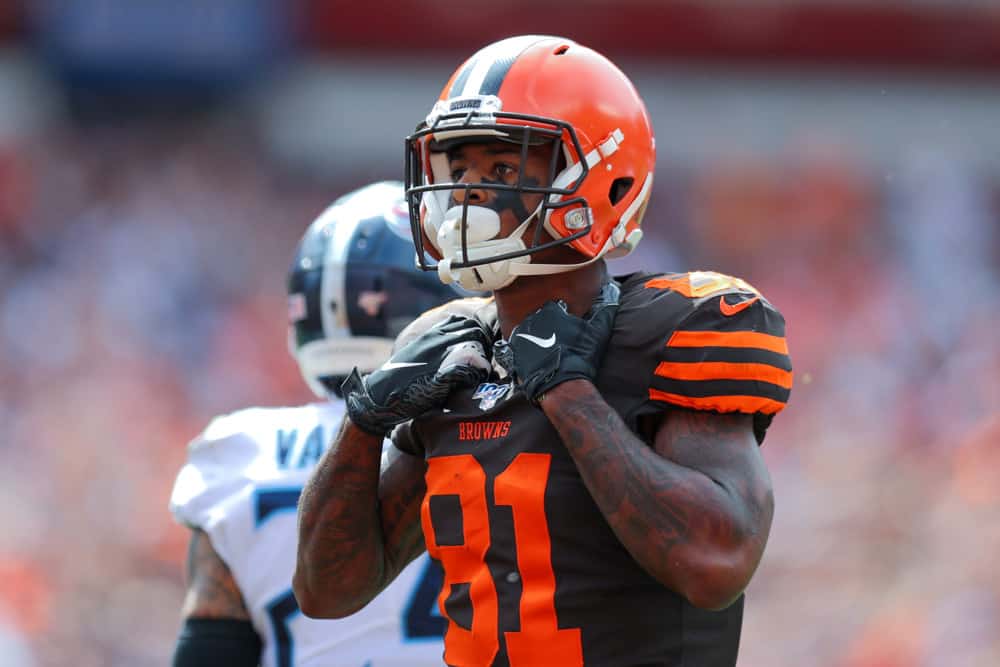 The Cleveland Browns have had a bad week in the news, in their biggest week of the season.
Earlier this week, it was announced their head coach Kevin Stefanski, two additional coaches and Joel Bitonio tested positive for COVID-19.
Tuesday, Rashard Higgins and Browns rookie left tackle Jedrick Wills Jr. made news when they were cited for drag racing in WestLake, Ohio.
The two cars were stopped at 9:26 am Tuesday morning, according to the police report.
Now, it appears that there was more to the traffic stop with Higgins than originally reported.
TMZ Sports obtained the police footage from the stop in which Higgins admits to smoking marijuana the day before in his car.
The officer then found a rolled-up joint in his pocket.
Rather than cite Higgins with possession, he had Higgins stomp on the joint and kick it to a sewer that was nearby.
"I won't jam you up for your joint you had on there, the officer said"

"You guys are celebrities around here, so you don't want that hittin' the news, OK?"
Higgins admitted to the cop that he is better than that.
As for Wills, his stop was much less of an event.
Both Wills and Higgins are due in court later this month.
Browns head coach Kevin Stefanski spoke to reporters about the incident and said the team will handle it internally.