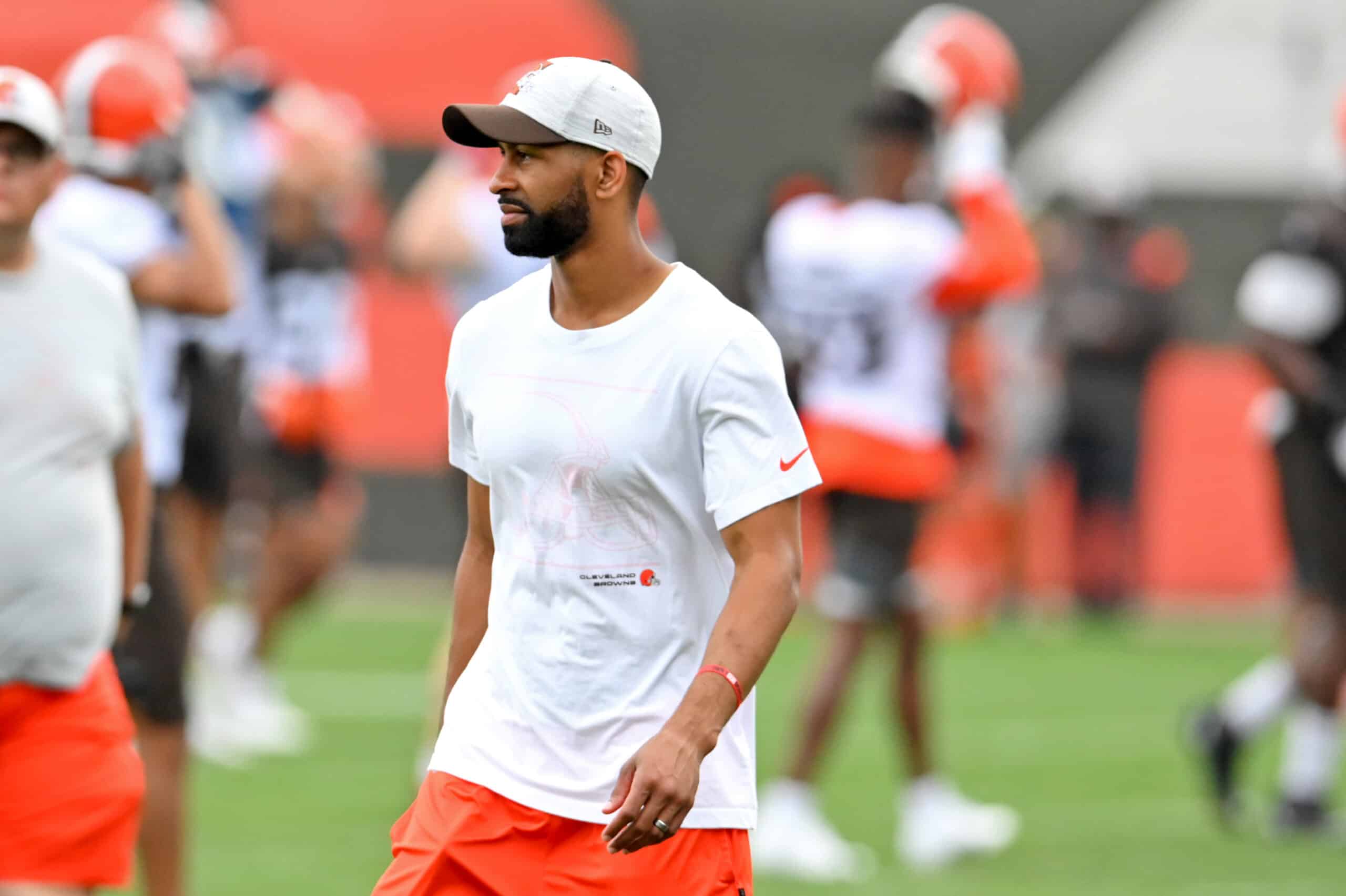 The fallout for the Cleveland Browns continues.
After yesterday's social media storm of tweets that essentially aired the Browns' dirty laundry for the world, we learn today that Browns GM Andrew Berry is in discussion with Odell Beckham Jr.'s representatives.
OBJ was excused from practice.
It appears as though we have seen the last of OBJ in a Cleveland Browns uniform.
#Browns HC Kevin Stefanski on what Andrew Berry and Odell's reps are discussing: "I think they're discussing a lot of things. Truth is, I don't have a ton of details for you…we'll know more as we go on."

— 92.3 The Fan (@923TheFan) November 3, 2021
Sports Illustrated reporter Mike Silver is reporting that Coach Stefanski told the team that OBJ is not part of the team.
Earlier today, Browns coach Kevin Stefanski told his players that Odell Beckham Jr. is essentially not on the team right now and that the WR has been told to stay at home.

— Michael Silver (@MikeSilver) November 3, 2021
Stefanski has not personally spoken to OBJ in the past 24 hours.
Kevin Stefanski says he has not spoken to Odell Beckham in the last 24 hours

— Jake Trotter (@Jake_Trotter) November 3, 2021
Whatever your thoughts on the failed experiment, it should not have come to this public relations nightmare that the entire world was privy to yesterday.
OBJ's father got it going with an 11-minute video that pretty much blamed Baker Mayfield for the reason OBJ was not more heavily utilized.
Then, LeBron James had to jump in with his #freeOBJ mantra.
In the end, the Browns did not trade OBJ yesterday so there are only a few options left on the table that Berry could be discussing with OBJ's people.
Release OBJ
Assuming the Browns decide to release OBJ, his salary becomes an issue for a new team in a salary cap challenged environment.
*IF* the Browns release OBJ he'd then be subject to waivers.

If claimed, a new team would inherit his deal:

2021: $8.05M
2022: $13.75M salary, $1M roster bonus, $250K workout bonus
2023: $13.75M salary, $1M roster bonus, $250K workout bonus

2022-2023 are non-guaranteed.

— Field Yates (@FieldYates) November 3, 2021
Given his performance and the fact that he came off a major injury, the team interest may not be very high with that sum of money attached to it.
He also likely did not endear teams' GMs with his dad's social media storm yesterday criticizing his quarterback.
Who wants to pay top dollar for the drama, soap opera, and only potential for a decent performance?
Deactivate Him
OBJ may end up in a situation like Deshaun Watson.
He could be deactivated but still collect his salary from the Browns.
That seems like an unpalatable option given the circumstances.
Whatever happens, the Browns need to button up the situation today so that the focus can appropriately shift to the Week 9 game against the Cincinnati Bengals.