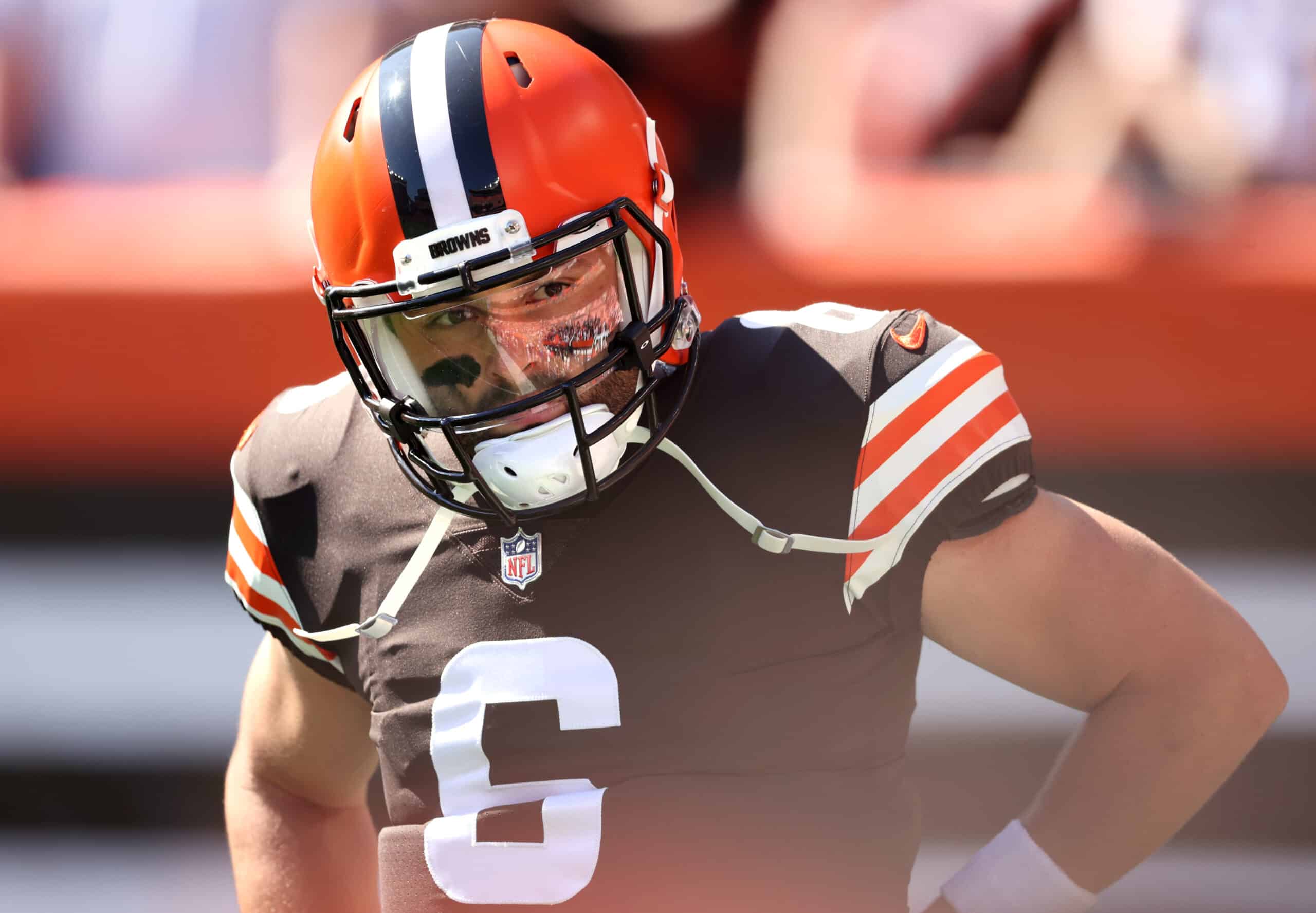 When it rains, it pours with bad news this week for the Cleveland Browns.
Unfavorable injury updates, backup quarterbacks being named starters, and a handful of other negatives have brought down excitement for this week's Thursday night matchup.
Quarterback Baker Mayfield has been battling a left shoulder injury for a few weeks now, and Thursday presented more bad news for Mayfield.
Per NFL Network's Ian Rapoport, Baker is expected to need surgery on that shoulder this offseason.
#Browns QB Baker Mayfield is expected to need surgery on his torn labrum following the season, sources say, the result of the hits he's taken on his non-throwing shoulder. The belief is he can deal with it through the season, but incurring more damage would make it challenging.

— Ian Rapoport (@RapSheet) October 21, 2021
He'll play through it when he returns this season, but it's clear the issue is serious.
Not only will this impact Baker and the Browns now, but in the long-term as well.
This Season for Mayfield
As Rapoport's tweet mentions, Baker is planning on trying to return this season.
However, further damage to the shoulder is certainly a risk.
It's the non-throwing shoulder which helps this equation.
Still, it's not as simple as "oh, it's not his throwing side, so he's good".
Sitting at a desk all day with a dangling shoulder would be difficult and uncomfortable.
Trying to play quarterback in the NFL would seem impossible with that level of injury.
Still, Baker's plan is to do so.
Avoiding contact will be crucial to Mayfield staying on the field this year.
He will typically mix it up a bit and get physical.
That needs to go by the wayside now.
Baker, bad shoulder and all, was still out here throwing a block (and putting the defender on the ground) on the reverse to Anthony Schwartz pic.twitter.com/ZukS1CF9aw

— Jordan Zirm (@JordanZirm) September 20, 2021
The offensive line staying healthy and performing well is also a must.
James Hudson III is lucky social media hasn't been on his case much this week.
His atrocious play this past Sunday could have gotten Mayfield severely hurt.
Him, along with the rest of the unit, need to keep defenders off Mayfield if they hope to keep their starting quarterback this season.
One of the biggest takeaways from today is that James Hudson does not deserve to start pic.twitter.com/EX3VvOVw2x

— Cleveland Sports Fans (@CLE_SPORTS_FANS) October 18, 2021
Long-Term Questions
It seems like yesterday the Baker Mayfield contract extension talks were all anyone in Cleveland cared about.
As we know, the two sides did not make an agreement over the summer.
Now, an offseason surgery could impact his value depending on how he returns from it.
Let's go back to 2005, Drew Brees' final season with the Chargers.
In the final game of that year, Brees tore his labrum trying to pick up his own fumble following a hit by safety John Lynch.
Brees hit the offseason as a free agent and struck a deal with the New Orleans Saints after the Chargers refused to increase their offer.
The Miami Dolphins were another team interested, but ultimately, they were advised to stay away over fears of the health of Brees' shoulder.
The injury was to Brees' throwing shoulder, so not quite the same scenario as Baker.
Still, that injury impacted his value on the market.
Fortunately for Drew, things worked out just fine in New Orleans.
Bruised ribs hindered Baker in 2020, but the former number one overall pick played through it.
This shoulder injury is much more severe.
In terms of the contract extension, Cleveland may not get to evaluate Baker as thoroughly as they'd hoped with the shoulder injury now a factor.
This means Baker could very well head into the final year of his rookie deal without having an extension.
Will the Browns be like the Chargers and let their quarterback walk at the end of his deal?
Will they use a franchise tag?
Or will they offer him the big extension regardless?
If Baker returns this season, his performance, good or bad, will give us a better guess as to what the answers to those questions will be.