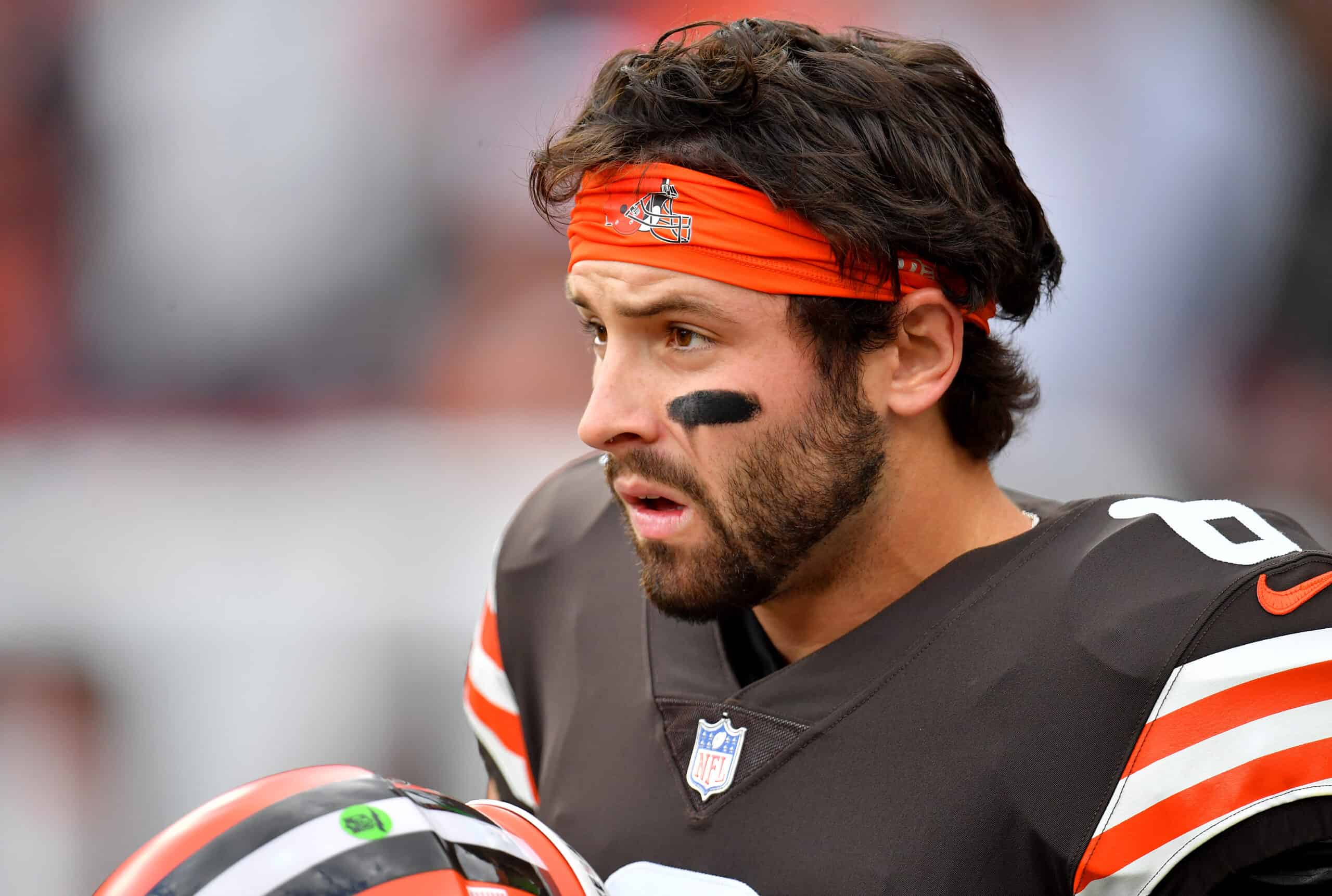 Cleveland Browns quarterback Baker Mayfield is doing everything possible during this mini-bye to heal his shoulder at least on the short term so he can return to the field.
Mayfield has been dealing with an injury to his non throwing shoulder in Week 2; however, the injury has worsened most recently in Week 6.
Not only does he have a torn labrum (previously it was partially torn), he also has a fractured shoulder bone.
The fractured bone leaves the shoulder more vulnerable to popping in and out of socket.
As you can imagine, it is not healthy to continuously pop the shoulder in and out.
It could increase the damage and potentially cause nerve issues.
Surgery seems to be in the offseason plans for the labrum with a 4-6 month recovery timeline, but the fracture does not need surgery to heal.
#Browns Baker Mayfield will need 4-6 to months to recover from his left shoulder surgery if it doesn't get worse, surgeon tells clevelanddotcom. Source says current fracture is non-displaced; that part can heal on its own https://t.co/9kVUTn4ugr

— Mary Kay Cabot (@MaryKayCabot) October 22, 2021
The operating plan seems to be for Mayfield to rehab the fracture because the healed bone protects the labrum a little better.
This is why you may have heard Mayfield hinting that he could be on the field on October 31 against the Steelers.
Per CBS Sports, Jason La Canfora, a complication is that he has swelling which did not allow him to fully accomplish the rehab.
When can Baker Mayfield return? https://t.co/J7G3stwSdX

— Jason La Canfora (@JasonLaCanfora) October 24, 2021
What Doctors Are Specifically Looking For
La Canfora also reported on what doctors will be looking for before clearing Mayfield.
Mayfield can perhaps protect himself if he sees a hit coming; however, blind hits from behind where he would naturally brace himself with both arms are a problem.
This is why doctors want to ensure that he has the ability to "adequately protect himself" before clearing him to play again.
That certainly puts the October 31 game against the Steelers in jeopardy.
Case Keenum Could Likely Start
The Browns are not going to tip their hat for days on Mayfield's status.
It is not necessary to give the Steelers that information yet.
Allow them to divide their preparation for both quarterbacks.
Wednesday or Thursday, we should get a better indication if Case Keenum will start.
No one wants to see Mayfield injured even worse than he is, and we know he wants to play ASAP so it is good the doctors will be ensuring he can protect himself from further injury before giving him the green light to play.