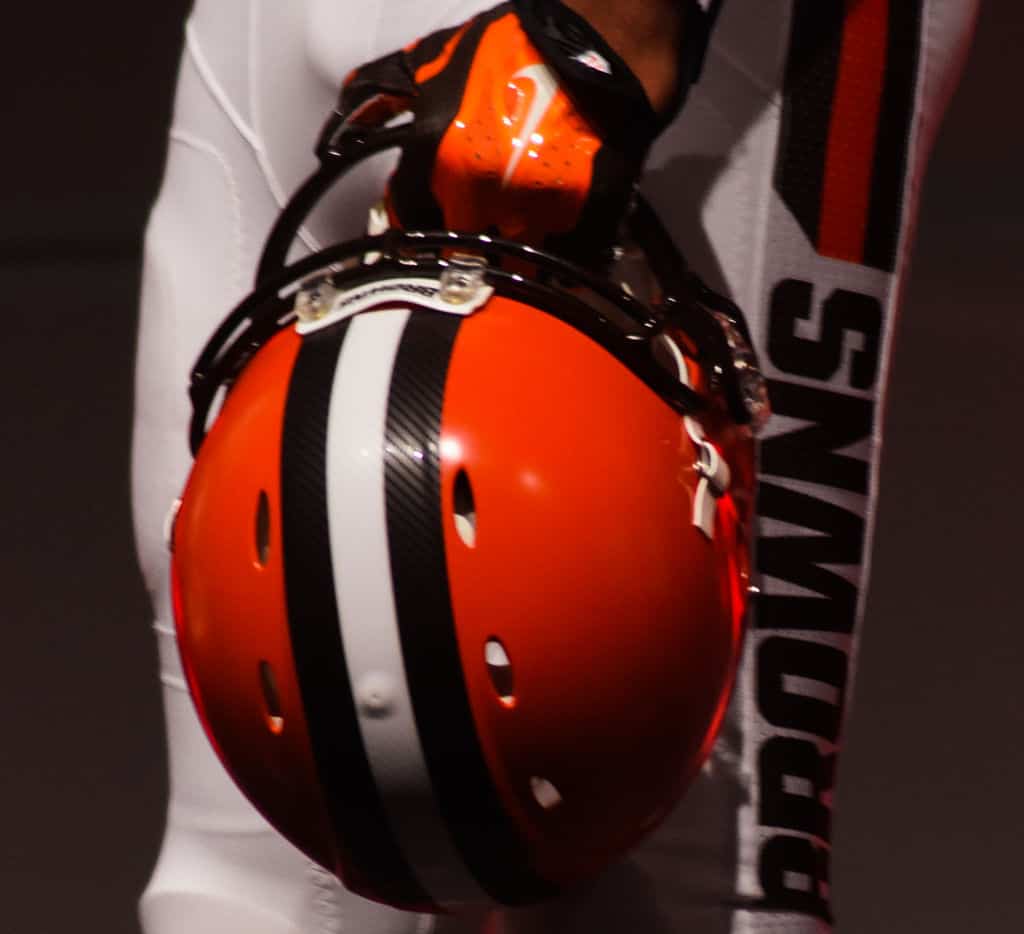 The Cleveland Browns could be hours away from hiring their next defensive coordinator.
A process that was wild and windy over the past week could conclude quicker than expected.
Mary Kay Cabot is reporting that the Browns could name their new DC as early as Tuesday.
#Browns conclude excellent interview Monday with #Seahawks assistant Sean Desai, could hire Joe Woods' successor as early as Tuesday https://t.co/cmIytLzL9J

— Mary Kay Cabot (@MaryKayCabot) January 17, 2023
Cabot reports that Sean Desai had an "excellent interview" on Monday.
She also says that the Browns are eager to move forward and begin the offseason process of revamping the defense.
To be clear, Cabot does not directly say that Desai is the candidate of choice, but he is the first candidate we heard any feedback about the interview.
Similar comments were not publicized after Jim Schwartz, Brian Flores, or Dennard Wilson's interviews.
Fans React To The News That The DC Search Could Be Over
Fans clearly are drawn to the bigger names in this pool of candidates.
Jim Schwartz is a Super Bowl Champion and started his NFL career 30 years ago as a Cleveland Browns scout.
For the love of god just hire Schwartz lmao it's not rocket science.

— Heisenberg's Ghost (@letscook420) January 17, 2023
Brian Flores is in demand as both a defensive coordinator (Cleveland, Atlanta) and as a head coach (Arizona).
WE WANT FLORES

— Logan Carey (@YungJeffy5) January 17, 2023
Desai Is A Fellow Ivy Leaguer
The fact that Sean Desai had an excellent interview is not surprising.
Andrew Berry (Harvard) and Kevin Stefanski (Penn) are both Ivy Leaguers and so is Desai (Columbia).
Desai has a doctorate degree and is a former adjunct professor at Temple.
Congratulations to Sean Desai on his hiring as the Bears' new Defensive Coordinator, the first NFL coordinator of South Asian and Indian descent. Proud of my hometown Bears team for making this historic selection and can't wait to see them in action! https://t.co/b8e3t0SRP7 pic.twitter.com/Im513aG3hN

— Congressman Raja Krishnamoorthi (@CongressmanRaja) January 25, 2021
He is the former defensive coordinator at Chicago (2021), and he was the first NFL coordinator of Indian and South Asian descent.
Desai spent the 2022 season as the Seattle Seahawks associate head coach and defensive assistant.