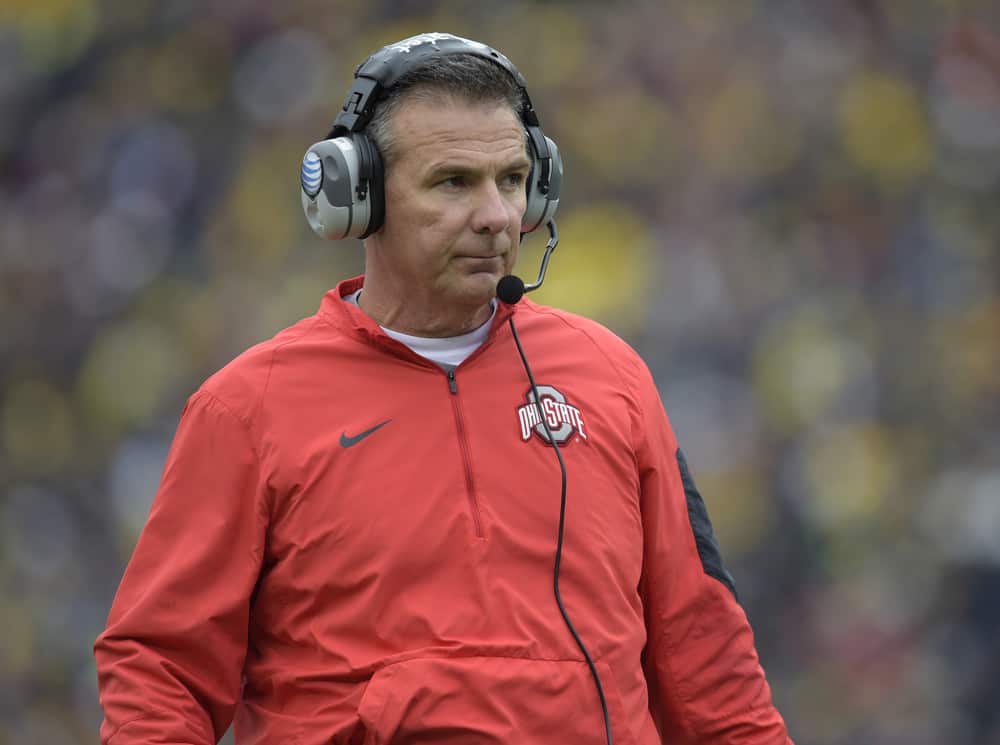 In the NFL, things can change quickly.
Last week Ian Rapaport reported that barring an epic collapse, Freddie Kitchens would return as the Browns head coach in 2020.
The Browns lost 38-24 in embarrassing fashion in Arizona and that seems to have put the wheels in motion for a potential coaching change.
CBS insider Jason La Canfora is reporting that Urban Meyer is a strong possibility for the Browns if they decide to make a change at the end of the season.
— Jason La Canfora (@JasonLaCanfora) December 22, 2019
Per La Canfora:
"The Cleveland Browns could be poised to make big changes again pending the results of their final two games, league sources said, with ownership continuing to assess the performance of the staff. If the Haslams do opt to make a coaching change, they could provide Urban Meyer's best chance of leaping to the NFL.

"Jimmy Haslam has a very strong bond with Meyer, the sources said, and the two have long been confidants. Meyer has often shared inside information on his Ohio State players with the owner in the past — with the owner privileged to player reports and potential red flags that most if not all teams close to that program were not aware of. It was not uncommon at all for the men to be in conversation and act as a sounding board for one another, and Meyer has a unique cache in Ohio based on his successful stint with the Buckeyes."
Meyer built up a solid reputation as one of the top coaches in college football history in his stops at Bowling Green, Utah, Flordia, and Ohio State.
Meyer's career college record is 187-32.
This includes 3 National Championships.
Meyer left Ohio State at the end of the 2018 season citing health reasons.
There has been much speculation about Urban Meyer since his departure from Ohio State in regards to his NFL future.
He has been linked to the Dallas Cowboys (for their potential opening) and the Washington Redskins in recent weeks.
In fact, Meyer confirmed that he would have an interest in the Cowboys job if it came open.

Meyer said:
"That's New York Yankees, that's the Dallas Cowboys," Meyer initially said regarding the question of whether Oklahoma coach Lincoln Riley would or should want the job, via Jon Machota of TheAthletic.com. "That's the one. Great city. They got Dak Prescott, Zeke Elliott. You got a loaded team. And I can't speak for him obviously, I hate to even speculate because I don't know him, that's really not fair, but to me, that's the one job in professional football that you say, 'I got to go do that.'"
Cowherd then asked Meyer if he would be interested in talking with the Cowboys.
"Sure," Meyer said. "Absolutely. Absolutely. That one? Yes."
Would he feel the same way about the Browns job if he has his choice?
We will have to wait and see.