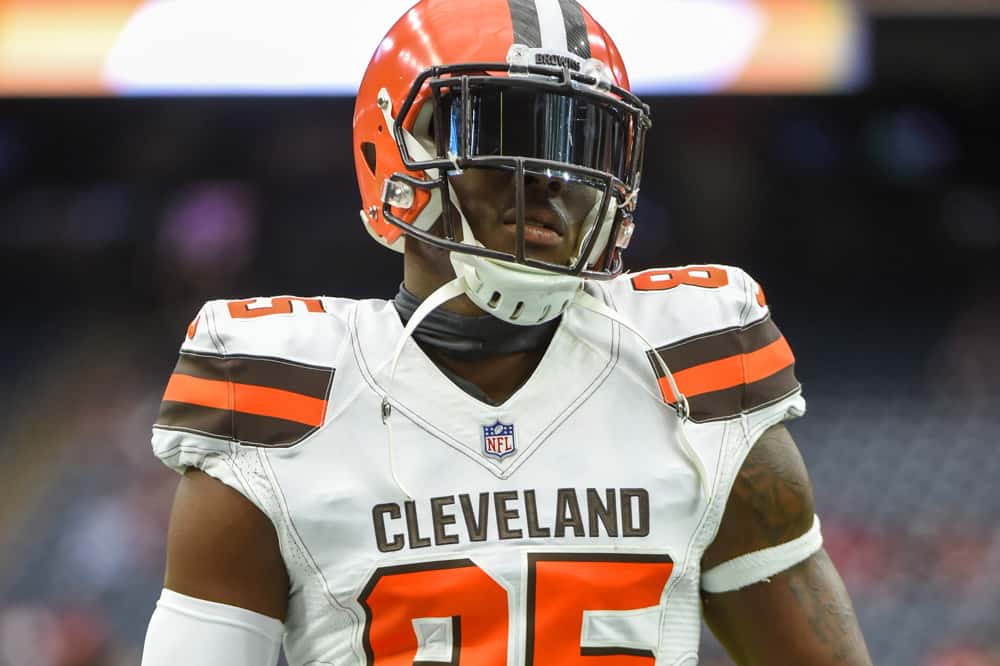 This saga has seemingly been going on for over a year now.
Clearly, there is some disconnect between the Cleveland Browns and tight end David Njoku.
The 24-year-old reportedly asked for a trade last season, but nothing ever happened.
He is available again according to Albert Breer.
"Cleveland wanted a third-round pick for Njoku at the trade deadline last year, according to Albert Breer. The team having invested in Austin Hooper and carrying a promising young player, Harrison Bryant, at Njoku's position, the former first-round pick is available again."
The front office could be more determined to trade Njoku this time around.
He has one year left on his deal with Hooper locked by long term and Bryant showing he's capable of being the No. 2 option in Cleveland.
It certainly seems that Njoku's days in Cleveland are numbered at this point.
Goodbye Njoku?
As mentioned earlier, the Browns were seeking a third-round pick for Njoku last time around.
His trade value has not increased since then and honestly it might've decreased.
In 2020, Njoku finished with 19 receptions, 213 yards, and two touchdowns in 13 games.
He's in his final year of his contract and has not been a productive option since the 2018 campaign.
Despite that, the Browns are looking to move Njoku in order to save some cap space.
Players floated in trade talks as teams work their cap situation, via @AlbertBreer: Stephon Gilmore, Brandon Brooks, Michael Brockers, Zach Ertz, Preston Smith, Kevin Zeitler, Andrew Norwell, Geno Atkins, David Njoku, Trent Brown, Emmanuel Sanders, Kwon Alexander, LaMarcus Joyner

— NFL Update (@MySportsUpdate) March 8, 2021
At this point, Njoku might be doing more harm than actually helping the Browns roster.
He is creating more drama off the field than he is actually bringing value on the field.
Njoku has put together one productive season in four years, but his back and forth trade requests are getting ridiculous.
2/2 About David Njoku's trade request today to the Browns, agent Drew Rosenhaus said: "It is in David's best interest to find a new team at this time."

— Adam Schefter (@AdamSchefter) July 3, 2020
The Browns are never going to get back first-round value for Njoku.
Honestly, Cleveland should consider themselves lucky if someone is willing to give up a fifth-round pick for the struggling tight end.
He is more of a problem than he is a help to this roster, so the front office should take the best offer and get rid of Njoku before it's too late.