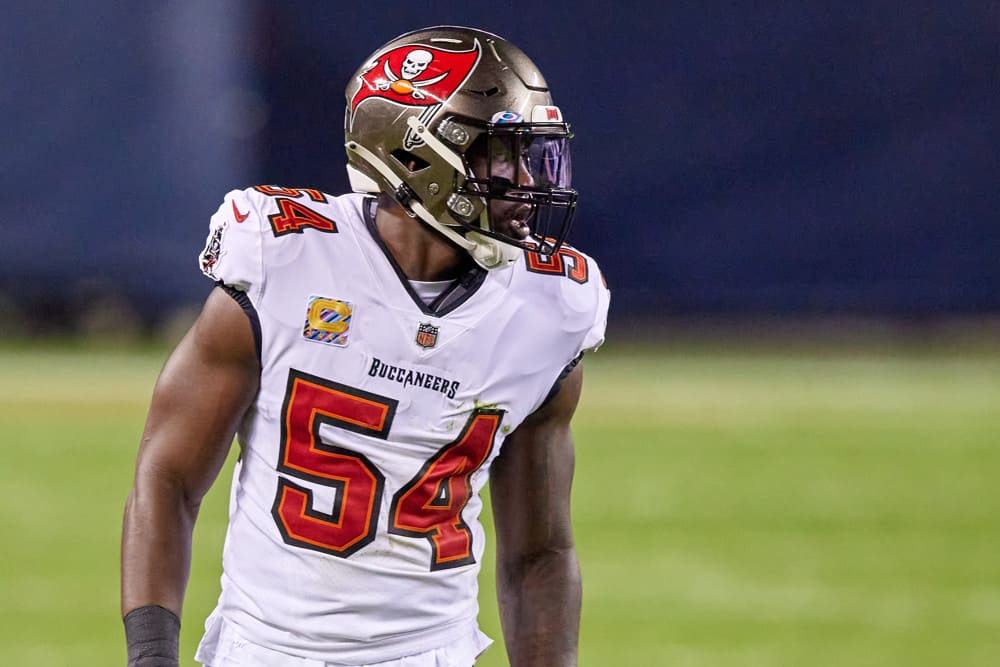 One of the well-known weaknesses of the Cleveland Browns defense in 2020 was at linebacker.
It appears the Browns will try to improve their linebacker corp in free agency.
According to Mary Kay Cabot of Cleveland.com, the Browns will target linebacker Lavonte David as well as WR Breshad Perriman.
#Bucs Lavonte David and #Jets Breshad Perriman among the #NFL free agents on the #Browns' radar: Browns Insider https://t.co/24pSYlbVfl

— Mary Kay Cabot (@MaryKayCabot) February 27, 2021
Lavonte with the Bucs
Lavonte was a key reason the Bucs won the Super Bowl and he finished 2020 with a very productive season.
In 2020 he had 117 combined tackles, 6 passes defended, 3 forced fumbles, 2 fumble recoveries, and 1.5 sacks.
He is also a Pro Bowler and 3-time All Pro.
He signed an extension with the Bucs in 2015 for $50.25 million and has been a quality linebacker throughout his contract.
He is projected to receive a multi-year contract worth around 12.4 million per year according to Spotrac.
The Bucs are expected to try and keep David, but may not be able to afford him.
#GoBucs GM Jason Licht says it would be extremely important to keep Devin White and Lavonte David together….he thinks David is an important leader and not sure White would've developed quite as quickly without David.

— Rick Stroud (@NFLSTROUD) February 24, 2021
Pro Football Focus graded David as the best linebacker in coverage over the last 3 seasons.
Best composite PFF coverage grades over the last 3 regular seasons among LB

1. Lavonte David (84.9)
2. Eric Kendricks (78.8)
3. Fred Warner (78.0)
4. Jayon Brown (77.1)

Brown + Mosley duo for the #Jets would be 🔥

— Michael Nania (@Michael_Nania) February 20, 2021
Breshad Perriman
Breshad Perriman is a familiar name to Browns fans.
He resurrected his career with Baker Mayfield in 2018 by averaging over 20 yards per catch and 2 touchdowns.
He established himself as a deep threat with the Browns.
In 2019, Perriman was supposed to sign a one-year contract with the Browns, but then they traded for Odell Beckham Jr.
After trade for Odell Beckham Jr., Browns' GM John Dorsey and agent Drew Rosenhaus mutually agreed to not to follow through on verbal agreement with WR Breshad Perriman, per @mortreport and me. Perriman now will sign a one-year, $4 million deal with Tampa Bay, per source.

— Adam Schefter (@AdamSchefter) March 13, 2019
Perriman then went on to sign with the Bucs for a 1-year $4 million dollar deal.
He signed with the Jets in 2020 and there are reports that he would like to return in 2021.
Perriman appeared on the Zach Gelb Show on CBS Sports Radio and was asked about his desire to return to the Jets.
"The energy and the time I had playing with those guys on the team right now, there's no way I could say no to that," Perriman said. "So hell yeah."