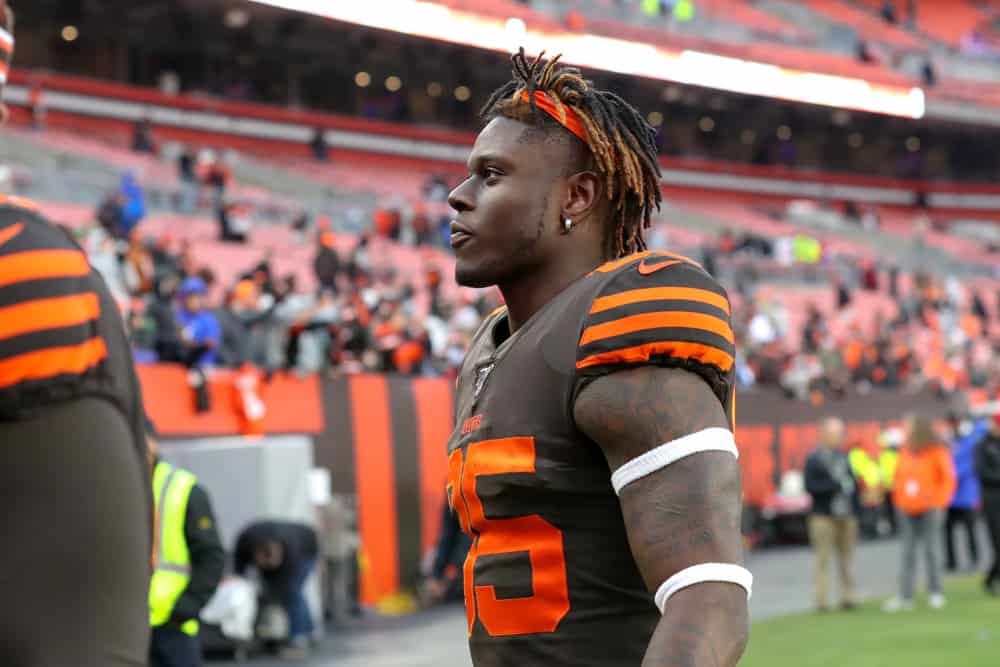 Cleveland Browns tight end David Njoku initially asked to be traded on July 3rd.
He then rescinded that request on August 1st.
According to Mary Kay Cabot of Cleveland.com, Njoku still wants to be traded by the trade deadline on Nov. 3rd.
TE David Njoku still wants the #Browns to trade him by the Nov. 3 deadline, a league source tells clevelanddotcom https://t.co/MeP2tIlM1L

— Mary Kay Cabot (@MaryKayCabot) October 19, 2020
Njoku caught 1 of 3 targets for 7 yards in Sunday's loss to the Steelers.
In his 3 games this year, he has 5 receptions for 63 yards and 1 touchdown.
Njoku is a former first-round pick of the Browns in 2017.
He's entering the 4th year of his 4-year 9.5 million dollar contract.
He stands to make 1.76 million in the 2020 season.
Browns general manager Andrew Berry has been unwilling to trade Njoku to this point.
"I have been pretty consistent this offseason in terms of we still have a ton of belief in David," Browns GM Andrew Berry said as he wrapped up the draft in April. "He's very talented. Obviously, he was not on the field much last year, but he's a guy with outstanding physical tools, he has proven NFL production and we still think the future is very bright with him here. David has always been and continues to be in our plans, and we're going to continue to add competition all across the roster."
Perhaps it's time for the Browns to reconsider.