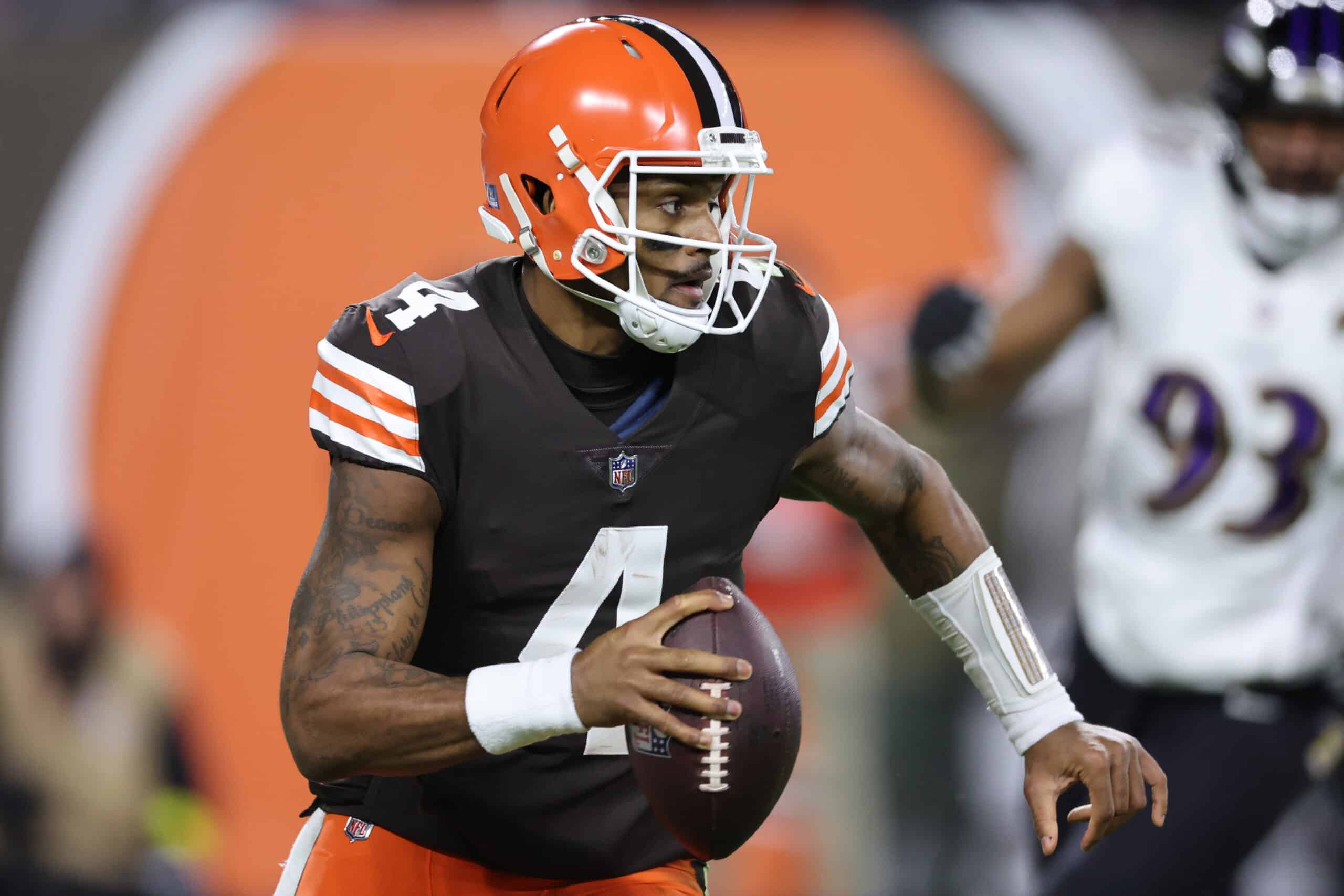 Cleveland Browns quarterback Deshaun Watson's offseason is off to an eventful start.
His vehicle was one of five vehicles that were reportedly stolen from Mercedes-Benz of North Olmsted around 1:00 AM on Saturday morning.
Watson's Dodge Ram TRX, valued at over $100,000, was later found abandoned in a ditch at I-480 and Clague Road.
Developing: North Olmsted police officials have confirmed a Dodge Ram TRX belonging to #Browns QB Deshaun Watson was stolen earlier this morning. The $100,000 truck has since been recovered after it was found in a ditch.

— Alec (@alecsapolin) January 14, 2023
Including Watson's vehicle, three of the five stolen vehicles have now been recovered.
Luxury Car Thefts On The Rise In Cleveland
Police have indicated this is a recurring pattern in the Cleveland area.
Thieves break into the dealership, steal keys, and drive off with the vehicles.
On January 6, police talked about this disturbing trend noting that more than three dealerships had been broken into.
Ganley Mercedes-Benz of Akron was broken into prior to this one.
In that case, employees reporting to work in the morning called 911 to report broken glass and keys scattered everywhere.
An employee called 911 and said:
"Things were broken. We see where they got in, keys that were rummaged through on the ground, so we haven't assessed everything yet."
While surveillance video is often available, not all of the thieves of recent burglaries have been apprehended.
This is a developing story.