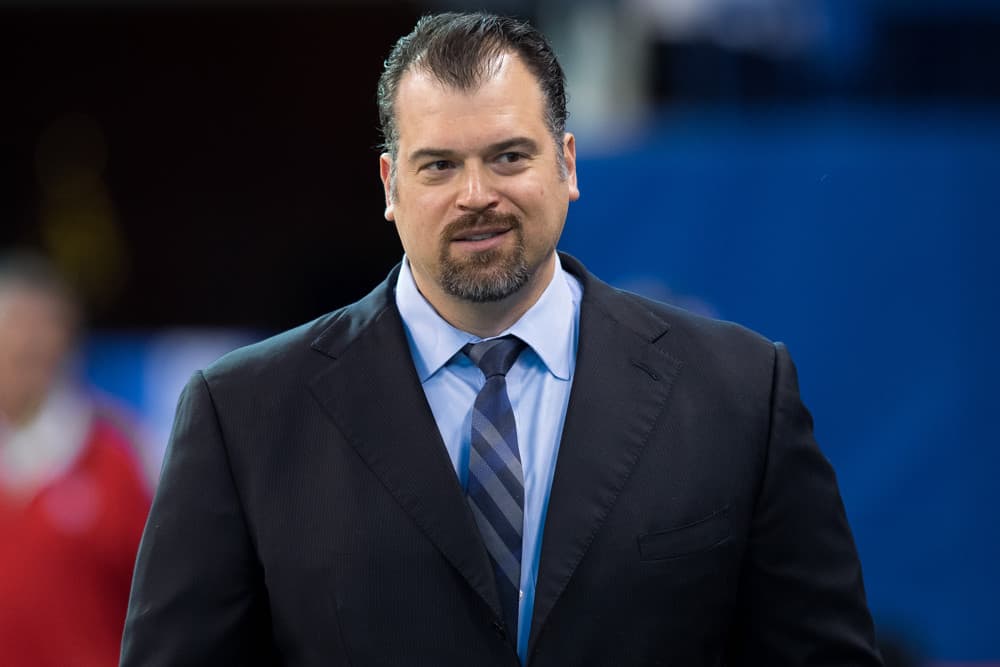 Former Indianapolis Colts general manager Ryan Grigson is working with the Cleveland Browns in an advisory and consulting role, unnamed sources told NFL Network reporter Ian Rapoport.
Grigson, 47, worked as Colts general manager from 2012-2016.
"Grigson and GM Andrew Berry have had a strong relationship for years, and Berry values his opinion," Rapoport tweeted.
Former #Colts GM Ryan Grigson is now serving in an advisory and consulting role with the #Browns, sources say. Grigson and GM Andrew Berry have had a strong relationship for years, and Berry values his opinion. Grigson had previously spent time in the #Seahawks front office.

— Ian Rapoport (@RapSheet) February 13, 2020
Grigson worked as a senior football consultant for the Seattle Seahawks in 2018, as a senior personnel executive for the Browns in 2017, and as the director of player personnel for the Philadelphia Eagles from 2010-2011.
In Cleveland and Indianapolis, Grigson worked with Berry.
In 2017, Berry spoke about working with Grigson, telling the Associated Press:
"Having worked with him for four years with the Colts, I know Ryan is an individual with a palpable passion for scouting, a tireless work ethic and an insatiable competitive drive. His experiences as an NFL player and executive will prove valuable to the mission of our group, while his team-orientation and personal integrity will continue to strengthen our department's culture."
Berry also spoke highly of Grigson when the Browns hired him as general manager earlier this month:
"I feel fortunate that throughout my career I have worked for individuals that have given me a lot of responsibility at a very early age. It started with [former Colts GM] Ryan [Grigson], then [former Browns head of football operations] Sashi [Brown] and then [Eagles GM] Howie [Roseman].

"From those experiences, I certainly felt like I was able to acquire skills maybe earlier than my peers across the league. The reality is there's going to be some growing on the job, right? First-time general manager, nobody is going to be perfect, but I feel very, very prepared for the role, and I'm looking forward to having the opportunity to execute."
As a player, Grigson was a tight end at Purdue before the Cincinnati Bengals drafted him in the sixth round with the 175th overall pick of the 1995 NFL Draft.
The Bengals waived Grigson in August 1995 before the Detroit Lions signed him for that season.
In 1997, Grigson played for the Toronto Argonauts of the Canadian Football League.
A back injury forced Grigson to retire as a player.
Grigson then began working as a pro scout for the Saskatchewan Roughriders in 1998.
That same year, he was an assistant coach for McPherson College's football team.
Grigson then worked as a player personnel coordinator and assistant head coach for the Buffalo Destroyers of the Arena Football League.
The St. Louis Rams hired Grigson as a national and area scout.
Grigson worked for the Rams from 1999-2003.
He then worked for the Philadelphia Eagles first as the western regional scout from 2004-2005, and as the director of college scouting from 2006-2009.