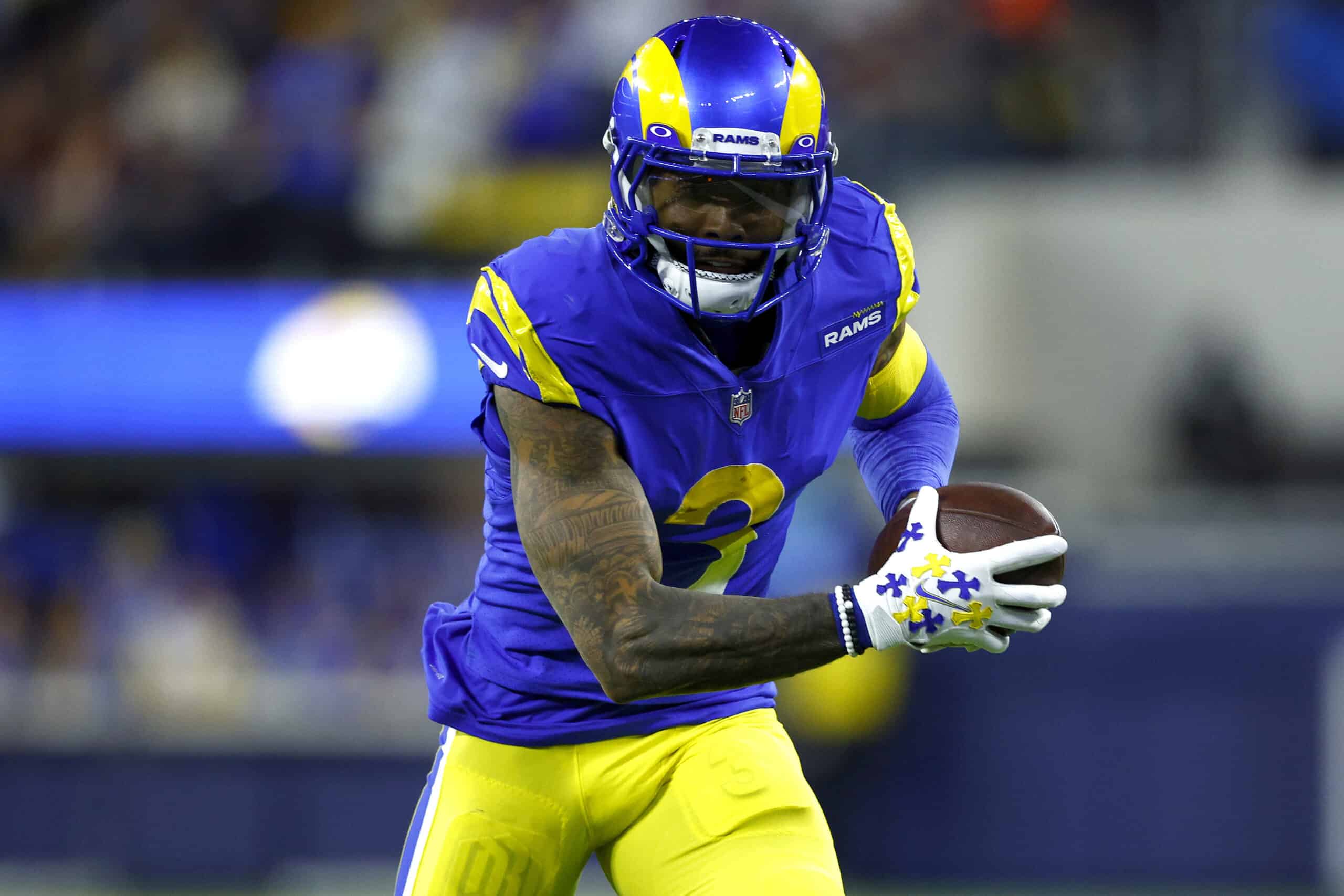 The latest report from Sports Illustrated confirms what many Cleveland Browns fans already suspected.
That is wide receiver Odell Beckham Jr. was not enthusiastic about returning to Cleveland in 2021.
The most recent evidence to support this comes from OBJ's current Rams teammate Von Miller.
What Happened
Miller and OBJ are friends; both were recuperating from significant injuries from the 2020 season.
The two worked out together in Colorado Springs during the summer of 2021 while Miller was still a Denver Bronco and OBJ a Cleveland Brown.
When Von Miller daydreamed out loud last offseason to Odell Beckham Jr. about the two playing on the same team one day, possibly in Ohio, his friend had a simple answer https://t.co/ya5odekmZ3

— Sports Illustrated (@SInow) January 28, 2022
Their training was intense; it encompassed two or three daily workouts every day of the week except for Sunday.
The pair collectively dreamed of getting back into playing form after their injuries; Miller's dislocated patella tendon and OBJ's torn ACL.
They also talked about if a time would ever come that they would play on the same team.
Miller mentioned Ohio as a possibility.
"Don't come to Cleveland."
Last offseason former #Browns WR Odell Beckham Jr. and DE Von Miller were training together in Colorado Springs. Miller brought up the idea of playing together…Beckham Jr. responded with "Don't come to Cleveland."

(H/T @SInow)

— Brad Stainbrook (@BrownsByBrad) January 28, 2022
Is Anyone Surprised?
At this point, Browns fans can pretty much fill in the blanks on any story related to OBJ in 2021.
He asked for a trade multiple times including the last offseason because he did not want to be in Cleveland.
Odell Beckham Jr., who will be released, asked the #Browns to traded him multiple times, including in the offseason, source tells clevelanddotcom https://t.co/FGJVANLOtM

— Mary Kay Cabot (@MaryKayCabot) November 5, 2021
When the Browns did not heed his trade requests, his dad produced a video that neither party could recover from.
As the Browns prepared to release OBJ, Von Miller joined the Los Angeles Rams.
Miller made a case for the Rams to sign him, and the rest is history.
OBJ got his ticket out of Cleveland and met up with Miller on a team neither played for when they had this reported discussion over the summer.
That same team is about to play for the NFC Championship on Sunday.
There is no doubt that OBJ is talented, but his tenure with the Browns was not as successful as anyone hoped it would be.
He can be an enthusiastic team player when he is in a situation of his choosing.
OBJ ultimately got what he wanted and left the Browns team in shambles in the process.