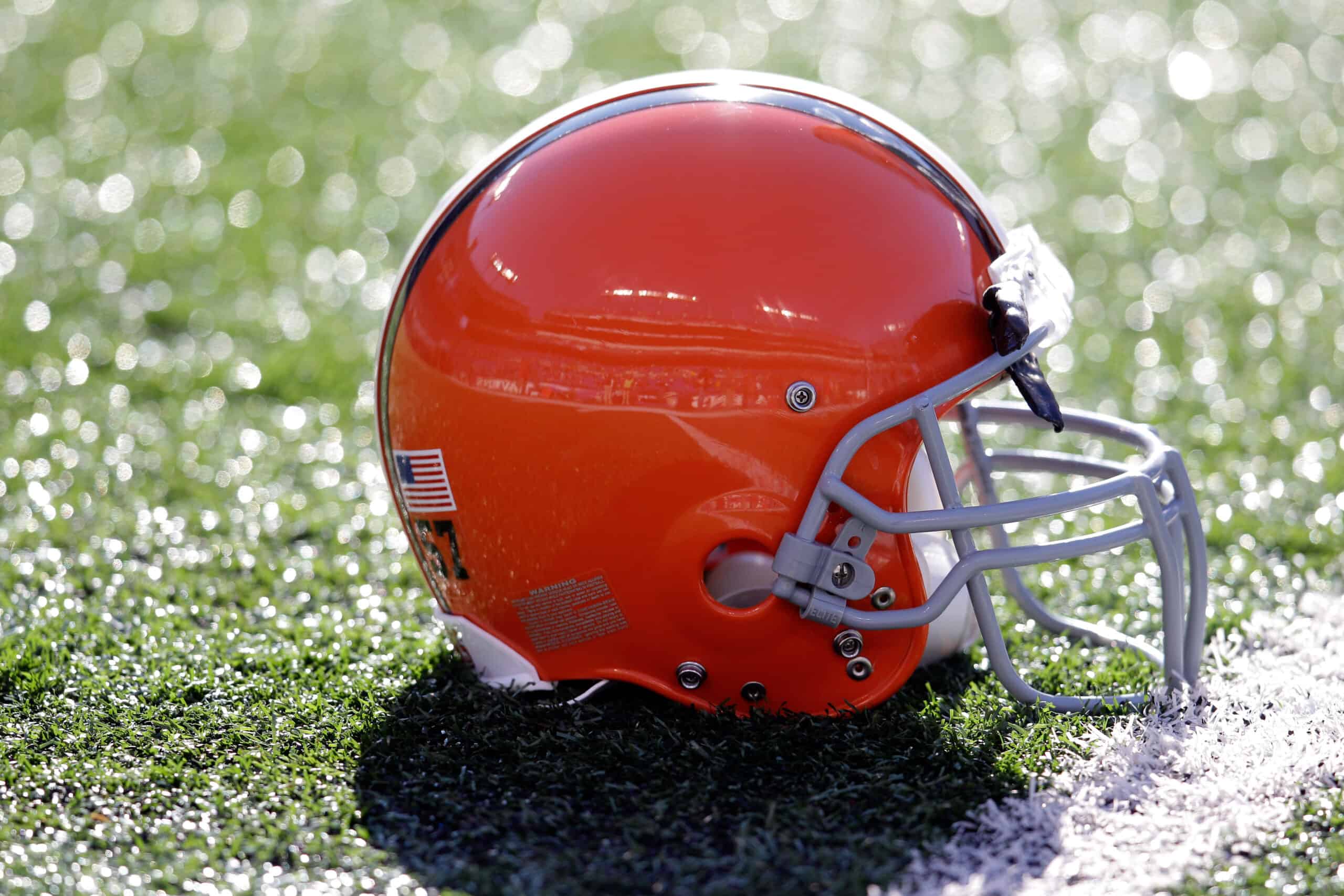 Two Cleveland Browns have been named to the inaugural NFLPA Players' All-Pro Team for the 2022 season.
29 players in total were selected.
Voting was peer-based, and players could not vote for themselves or their teammates.
To be eligible for the Players' All-Pro Team, active players could not have missed five games as of Week 15.
The two Browns players are Myles Garrett and Joel Bitonio.
Two of the best players in the league — as voted on by the players themselves.@JoelBitonio | @Flash_Garrett | @NFLPA

— Cleveland Browns (@Browns) January 11, 2023
Who Else Is On The Team?
Here is the list of players who made the team.
Quarterback: Patrick Mahomes (Kansas City Chiefs)
Running back: Josh Jacobs (Las Vegas Raiders)
Fullback: Kyle Juszczyk (San Francisco 49ers)
Wide receiver: Justin Jefferson (Minnesota Vikings), Davante Adams (Las Vegas Raiders)
Tight end: Travis Kelce (Kansas City Chiefs)
Left tackle: Trent Williams (San Francisco 49ers)
Left guard: Joel Bitonio (Cleveland Browns)
Center: Jason Kelce (Philadelphia Eagles)
Right guard: Zack Martin (Dallas Cowboys)
Right tackle: Lane Johnson (Philadelphia Eagles)
Edge rusher: Nick Bosa (San Francisco 49ers), Myles Garrett (Cleveland Browns)
Interior defensive lineman: Chris Jones (Kansas City Chiefs), Aaron Donald (Los Angeles Rams)
Nose tackle: Dexter Lawrence (New York Giants)
Off-ball linebacker: Fred Warner (San Francisco 49ers), Roquan Smith (Baltimore Ravnes)
Cornerback: Patrick Surtain II (Denver Broncos), Darius Slay (Philadelphia Eagles)
Free safety: Minkah Fitzpatrick (Pittsburgh Steelers)
Strong safety: Derwin James Jr. (Los Angeles Chargers)
Kick returner: Cordarrelle Patterson (Atlanta Falcons)
Punt returner: KaVontae Turpin (Dallas Cowboys)
Core teamer: Jeremy Reaves (Washington Commanders), Justin Hardee (New York Jets)
Kicker: Jason Myers (Seattle Seahawks)
Punter: Tommy Townsend (Kansas City Chiefs)
Long snapper: Morgan Cox (Tennessee Titans)
The NFLPA has unveiled the 2022 Players' All-Pro First Team, voted on by players themselves. pic.twitter.com/RVw2lr2SE6

— Tom Pelissero (@TomPelissero) January 11, 2023
Browns Have More Players Than AFC North Rivals
It is worth noting that none of the AFC North Champion Cincinnati Bengals made the team.
In addition, only one Raven: Roquan Smith, and one Steeler: Minkah Fitzpatrick was selected.