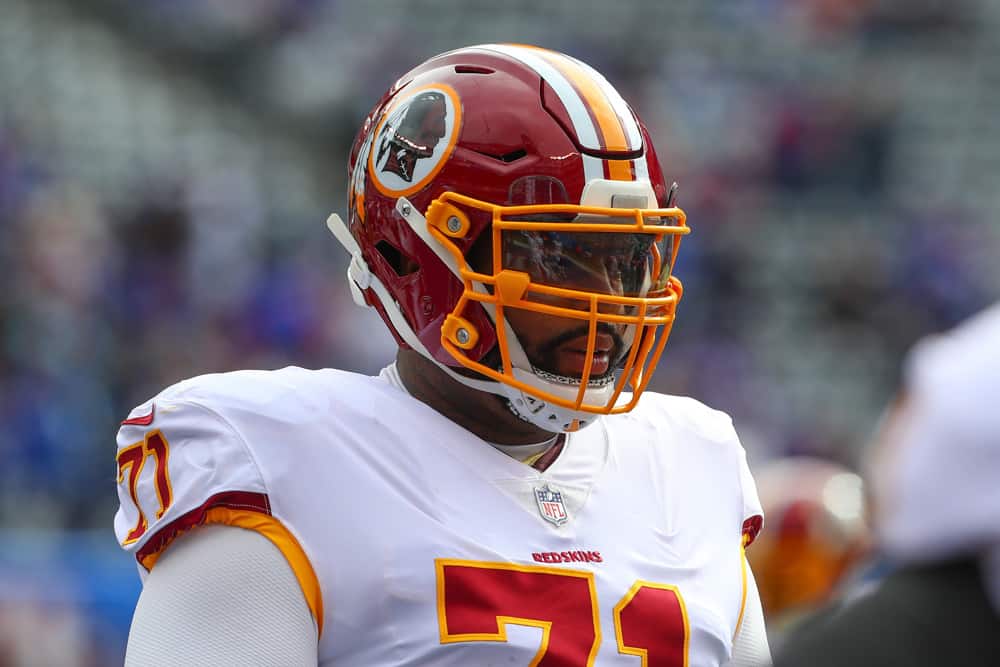 Many are expecting the Cleveland Browns to take one of the top offensive tackles in this year's draft with their first-round selection.
Browns GM Andrew Berry has made it clear that he will keep all options open about what moves the Browns could make in the draft.
This apparently includes Washington Redskins tackle Trent Williams as an option as well.
According to Josina Anderson of ESPN, trading for Trent Williams is "still on the table," for the Browns.
I'm told acquiring Trent Williams is "still on the table" for the #Browns, per source today. "Nothing is imminent or super close right now," but the #Browns are keeping their thumb on the situation–meaning something still may, or may not happen w/Trent before or after the Draft.

— ig: josinaanderson (@JosinaAnderson) April 21, 2020
The Browns are reportedly "keeping their thumb on the situation," meaning something may or may not happen before or after the draft.
Former Redskins GM Scot McCloughan, spoke about Williams in a radio interview Monday.
"He'd be the first tackle taken this year in the draft, hands down — even at his age (31),'' McCloughan told Team 980's Kevin Sheehan. "You know what you've got. You bring him in, you're going get three to four years out of him, and it's going to be Pro Bowl years, that's legit one of the top five tackles in the NFL, hands down, right now.''
NBC Sports' Peter King wrote in recent column that it is likely that Williams will be moved during the NFL Draft.
"I would be surprised if they weren't able to trade him," King told NBC Sports Washington's JP Finlay.
King mentions the Jets and Seahawks as other trade possibilities for Williams.
Williams is said to be seeking an average annual salary of at least $15-20 million, according to ESPN's John Keim.
While acquiring Trent Williams would fill a need for the #Browns, they're in good position to acquire a franchise OT at #10 overall – a $20M contract over the next 4 seasons.

Williams holds a $12.5M salary right now, but will likely demand around $15M per year going forward. pic.twitter.com/5jhfb8wF4L

— Spotrac (@spotrac) April 21, 2020

Despite Williams missing the entire 2019 season, he's still widely regarded as one of the top in his position when he is healthy.
Last month, Williams posted a video of himself showing that he's ready for the 2020 season.
Washington OT Trent Williams has been given permission to seek a trade through his agent Vincent Taylor, as @diannaESPN has reported. Here is video of Williams working out this week. pic.twitter.com/FwAeT5ELMO

— Adam Schefter (@AdamSchefter) March 5, 2020