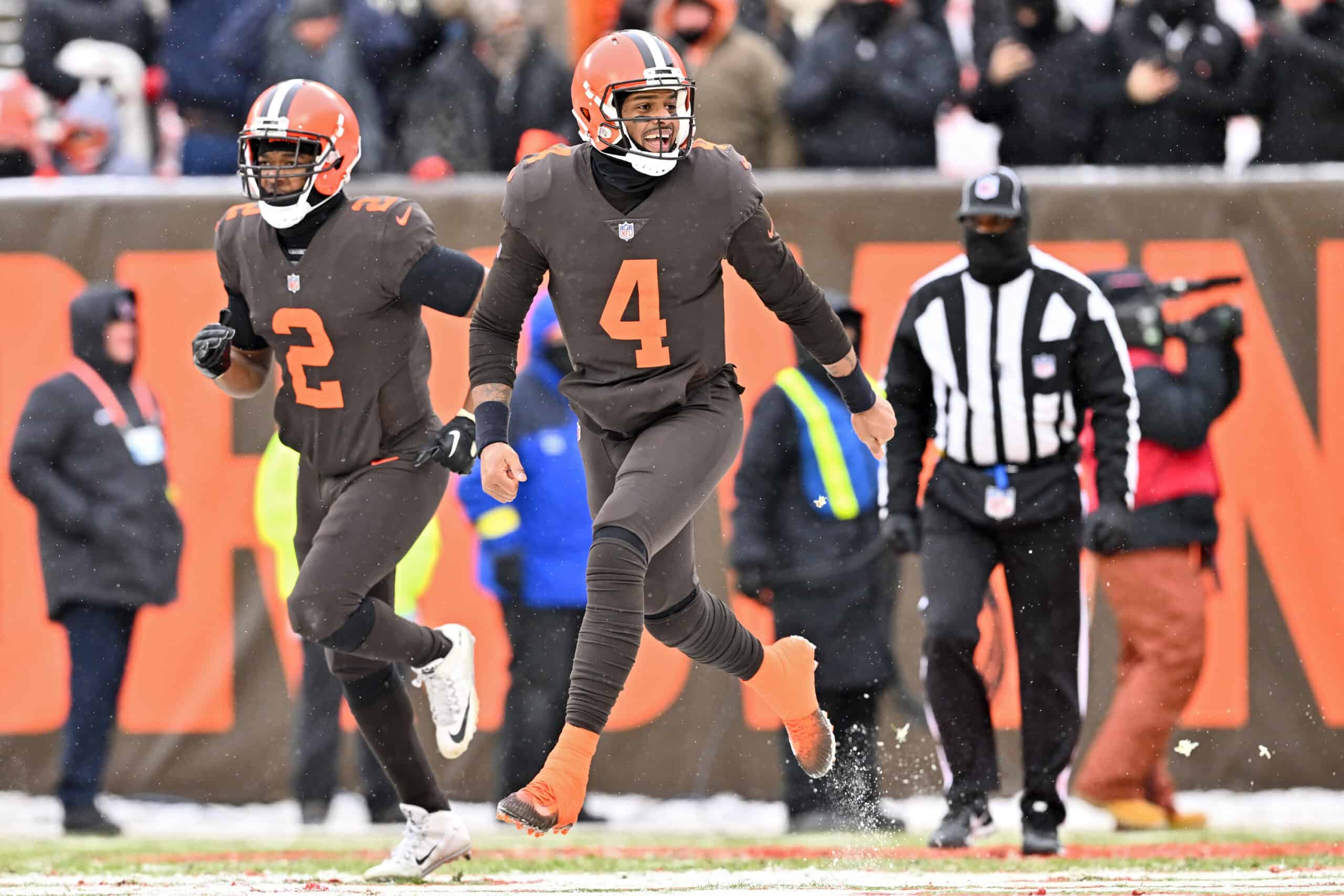 The Cleveland Browns made a bold move by trading for and signing Deshaun Watson last offseason.
With the contract they agreed to give to Watson, it was clear the Browns changed the market forever.
Cleveland gave Watson a five-year, $230 million fully-guaranteed contract, something we have not seen before in the NFL.
Now as all the other NFL teams get set to pay their quarterbacks, the Watson contract becomes an issue for those teams.
Report: The #Ravens offered QB Lamar Jackson $113 million in guarantees initially before eventually raising it to $133 million, a source told @Realrclark25

For comparison, one of the last big money deals a QB signed is #Browns Deshaun Watson, with $230 million fully guaranteed. pic.twitter.com/dsxVSKrAu3

— Dov Kleiman (@NFL_DovKleiman) January 22, 2023
The first quarterback that comes to mind looking for a massive extension is Lamar Jackson.
He is entering free agency this offseason, but the Ravens have no plans of letting him go.
But, it will get tricky for the Ravens because at a minimum they will have to give him the contract that Watson received.
Not only is Jackson younger than Watson, but he has accomplished more in his career.
Back in 2019, Jackson won the league MVP, and he has been the best dual-threat QB in the league.
There is seemingly no explanation for Jackson receiving any less guaranteed money than what Watson got last season.
Most teams around the league have to be furious with the Browns.
They gave Watson a contract that he did not deserve and now the market is getting out of control.
It will be interesting to see how quarterback contracts are handled from now on.
But, you can bet most agents will be looking at that Watson contract as the baseline for any quarterback with similar or more success.
Fully-guaranteed contracts will become the norm for elite quarterbacks sooner than later.