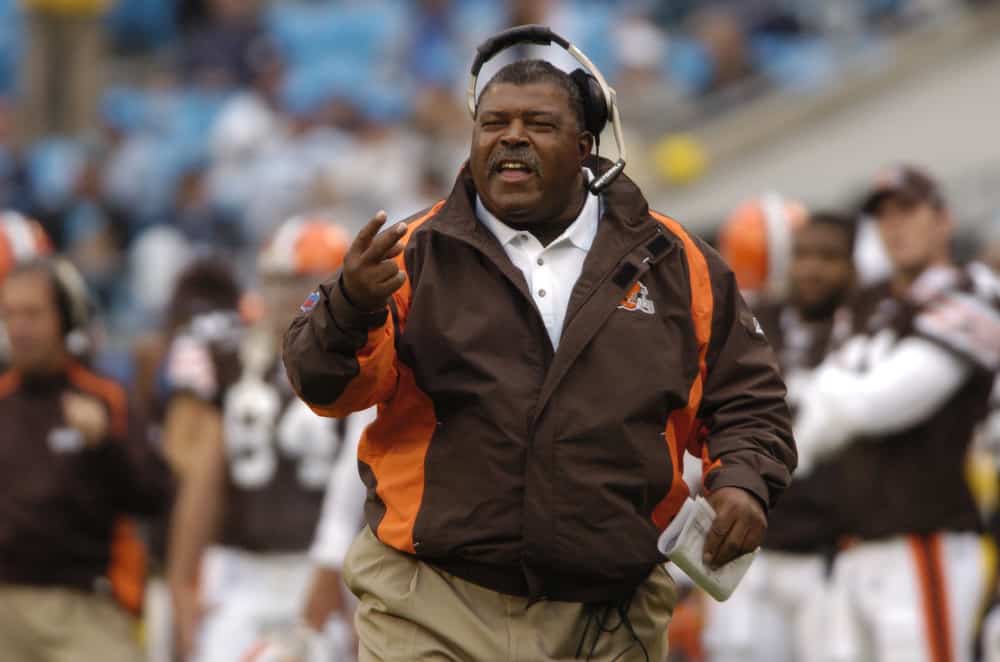 Former Cleveland Browns defensive coordinator and head coach Romeo Crennel has been selected as one of six inductees for the 2021 class of the Kentucky Sports Hall of Fame.
The vote was decided by a panel of 15 experts.
Most recently, Crennel has worked with the Houston Texans in several positions.
After serving as defensive coordinator and assistant head coach from 2014 through early 2020, Crennel was named as Houston's interim coach for the remaining 12 games of the '20 season.
After head coach Bill O'Brien was fired when the team started 0-4, Crennel stepped in to guide the team.
Remarkably, at 73 years young, Crennel became the oldest head coach in league history.
It also marked the first time in team history that an African-American was the head coach.
Congratulations to Former #Chiefs, #Browns, and #Texans HC Romeo Crennel for being selected into the Kentucky Sports Hall of Fame. Coach Crennel is a 5-time Super Bowl Champion as an assistant and has coached for over 50 years.
📰: https://t.co/VKSePAP1Rv pic.twitter.com/0eIEHB8TEf

— National Coalition of Minority Football Coaches (@NCMFC1) July 19, 2021
The Texans won their first game with Crennel as interim coach 30-14 over Jacksonville.
Once the '20 season concluded, he was kept on staff and named senior advisor for football performance.
50 Year Coaching Career
Crennel began his coaching career in 1970 at Western Kentucky University.
He spent the next decade at the college level before moving to the NFL as special teams coach of the Giants.
Crennel has spent the past 40 years in the NFL coaching the defensive side of the ball.
In addition to his interim status as Texans head coach last season, Crennel has been a head coach with Cleveland and Kansas City.
He briefly coached the Browns as defensive coordinator in 2000 then returned after a four year stint with New England.
From 2005-2008, Crennel posted a 24-40 overall record with the Browns.
His best record during that span was a 10-6 mark in 2007 that saw Cleveland just miss the playoffs.
After his firing from the organization following 2008, Crennel was hired in 2010 by Kansas City.
With three games remaining in the 2011 season, head coach Todd Haley was fired and Crennel was named the interim coach.
The Chiefs finished the year 2-1.
The following year, Crennel was officially named Kansas City's head coach.
The 2012 season was a rocky one for Crennel.
In addition to the team free falling to a 2-14 record, Crennel witnessed the suicide of player Jevon Belcher in the parking lot of Arrowhead Stadium.
Crennel was fired following the season.
During his long career as a coach in the NFL, Crennel has accumulated five Super Bowl rings as a member of the Giants and Patriots.
The Kentucky Sports Hall of Fame will honor Crennel and its other five inductees on September 7 in Louisville.