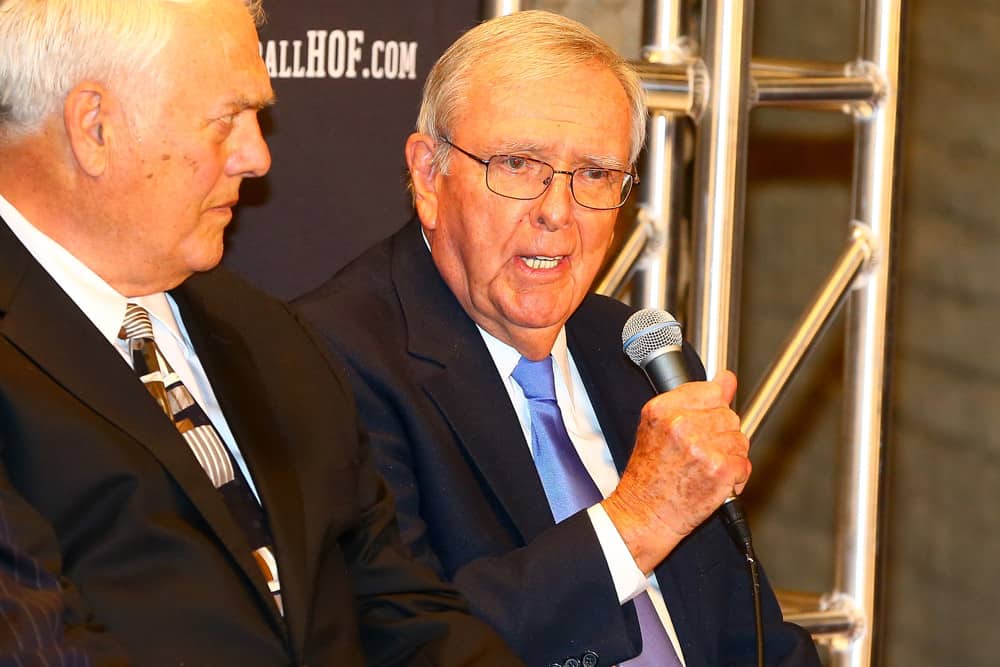 The Cleveland Browns continued the organizational shakeup Wednesday.
Eliot Wolf and Alonso Highsmith were sent off to pursue other opportunities as Andrew Berry begins filling out his staff.
Wolf's father, Hall of Famer Ron Wolf, was not happy and shared his disgust for the way the Browns embrace analytics.
Hall of Fame GM Ron Wolf said the @Browns and others who embrace an analytics-driven model are "out of control."
Wolf: "When something goes wrong, who takes responsibility?
"Their answer: `Well, that's what the data told us.' What a crock. That's what got 'em 1-31."

— Chris Mortensen (@mortreport) January 29, 2020
The elder Wolf has his reasons to be frustrated.
He saw his son be sent out of Cleveland after two years on the job.
But there seems to be a misunderstanding with what analytics actually is and how it factors into the decisions made by an organization.
From the outside, it is easy to blame the analytics model for the terrible 1-31 stretch of Browns football.
Though those actually watching know it was more about tanking and a lack of talent, along with a lack of leadership from the head coach, than it was analytics.
Understanding Analytics in Football
The whole point of using analytics and advanced stats it to gain as much information as possible to help the team succeed.
Wolf seems to think it means doing away with any sort of traditional scouting.
Yes, the Browns often lack experience in the front office.
But the team still has plenty of traditional scouts employed at all times.
The scouts are still looking for top players and aren't blind when it comes to seeing talent that is impossible to ignore.
And when it comes to in-game scenarios, the analytics just help make better decisions.
This is not a radical new concept.
It just gets brought up because the Browns consistently fail and no plan has shown any semblance of success.
Understanding Wolf's Frustration
With all that being said, Wolf has a right to be fed up with the Browns.
He saw his son leave a comfortable job in Green Bay to team up with John Dorsey in Cleveland.
Someone who has spent their life around the game like Ron Wolf knew what was going to happen.
His son is out after just two years and while he should find another job easily, he didn't even really have a shot to see his plan get into motion.
Wolf also clearly has a beef with Paul DePodesta and his baseball roots.
The conversation with Ron Wolf included his disdain for major league baseball teams who are heavy on analytics. Ron is a longtime baseball fan. These are his own thoughts and opinions, exclusive of anybody else. https://t.co/dEA4S4LhWN

— Chris Mortensen (@mortreport) January 29, 2020
He is likely an individual who hates the fact DePodesta has any say over a football team.
Wolf would fit in great on Browns Twitter.
Hoping for Change
It is hard to argue with Wolf ripping the Browns.
Fans are already frustrated with all the turnover.
It is only worse when you personally know someone getting fired.
The only thing fans do is just continue to hope change happens.
There are plenty of people like Wolf out there who thinks analytics are a sham and that the Browns are doomed.
Fans can think like that, but it helps one's sanity to hold out hope.
And to take a few minutes to understand that analytics are not some voodoo concept.
That is just a foolish thing to believe.