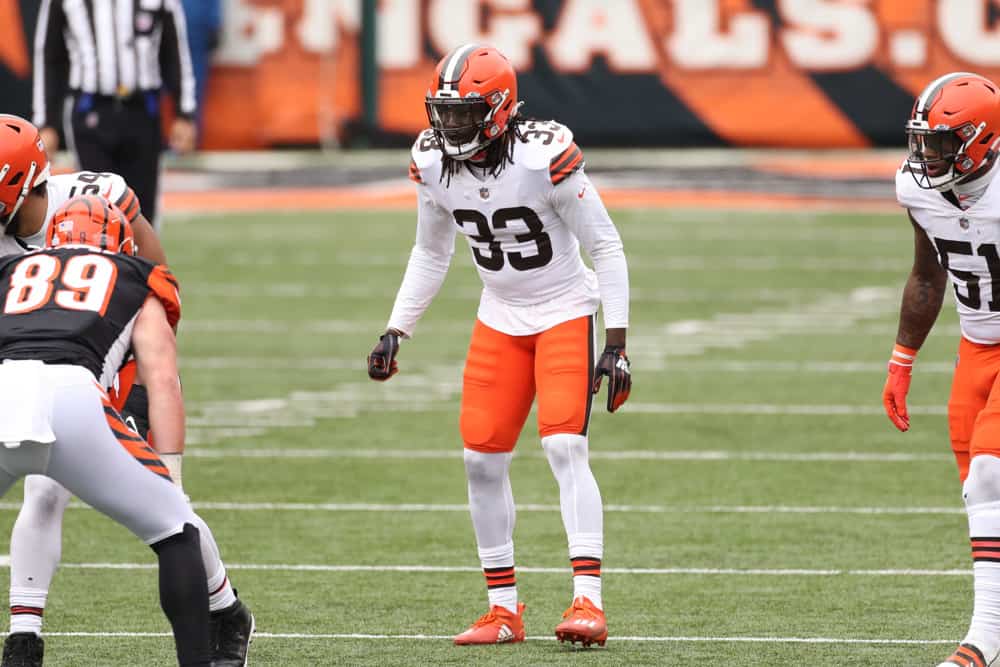 On Thursday, it was reported that Cleveland Browns safety Ronnie Harrison and linebacker Montrel Meander had tested positive for COVID-19.
According to Tom Pelissero of NFL Network, both Harrison and Meander have tested negative since then and the NFL may allow them to play in Sunday's game against the Steelers.
Two #Browns who tested positive for COVID-19 on Thursday have tested negative since on multiple tests, per source. If they continue to test negative today, the NFL's medical experts may revisit those results and their status for Sunday vs. the #Steelers.

— Tom Pelissero (@TomPelissero) January 9, 2021
Getting Ronnie Harrison back would be a big boost the Browns secondary against the Steelers passing attack.
Harrison was acquired in a trade with the Jaguars earlier this season, but missed 4 games when he injured his shoulder against the Jaguars on Nov. 29th.
He played in the Browns victory over the Steelers last week, but was devastated when he heard the news earlier this week.
🤦🏿‍♂️😭😭😭😭😭😭😭

— Ronnie Harrison II (@Rharr_15) January 7, 2021
Mood: pic.twitter.com/9NIVQnrsvq

— Ronnie Harrison II (@Rharr_15) January 8, 2021
But, his mood may be better today.
However, the final decision likely will not come until Sunday, when the Browns get all their test results back.
There is still no word on starting cornerback Denzel Ward or Kevin Johnson on whether they will play in Sunday's game.
Earlier this week, the Browns activated linebacker B.J Goodson and safety Andrew Sendejo from the COVID-19 list.
The Browns play their most important game in nearly two decades on Sunday night against the Steelers at 8:15pm EST.