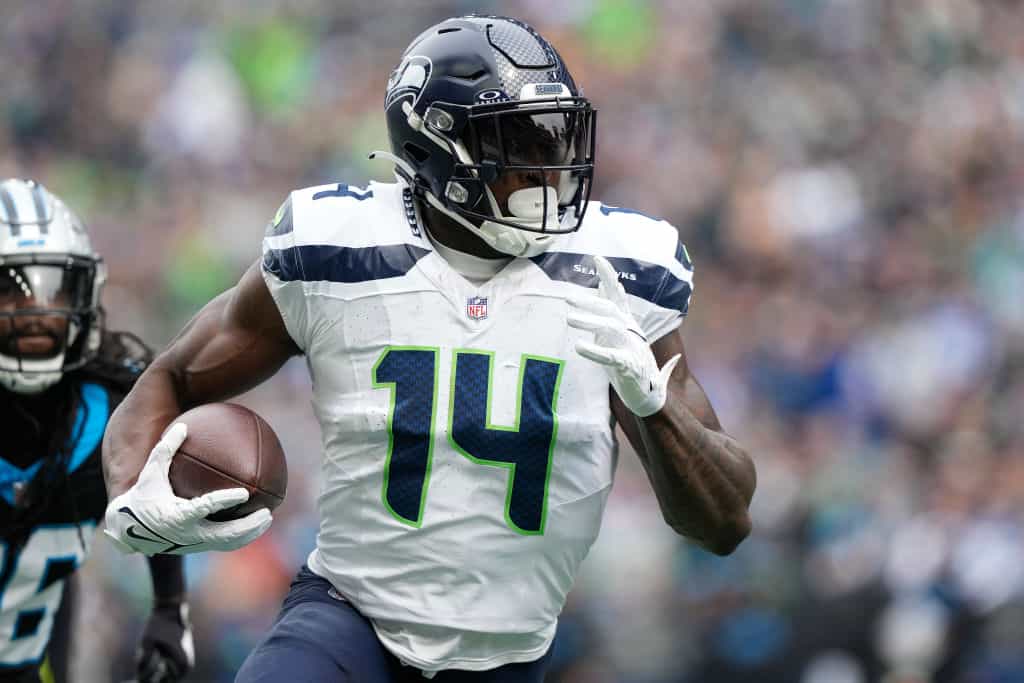 Week 8's game vs. the Cleveland Browns will give D.K. Metcalf the chance to start another streak.
The Seattle Seahawks star wide receiver had never missed a game in his career leading up to last week's divisional clash with the Arizona Cardinals.
Metcalf had gone 71 games in a row since entering the league, so he's definitely not used to being on the shelf.
That's why he looked so ecstatic when he announced that he was going to be back on the field to face the Browns this week (via Bob Condotta on Twitter).
DK Metcalf says he plans to play Sunday. pic.twitter.com/er5IHJaXuG

— Bob Condotta (@bcondotta) October 25, 2023
Notably, Metcalf's presence on the field was never actually in doubt.
Seahawks head coach Pete Carroll had already hinted at having him back for Week 8's matchup, and he even practiced on a Wednesday for the first time since Week 2.
Metcalf suffered a rib injury in Seattle's win over the Detroit Lions in the second game of the season, and then he suffered a hip injury vs. the Cincinnati Bengals in Week 6.
The combination of both injuries eventually forced the Seahawks to be cautious with him and rule him out last week, even though he was originally expected to play against their divisional rivals.
Nonetheless, Carroll and company know that the Browns pose a much greater threat than the struggling Cardinals, so it seems like they won't take any chances this time.
As for Cleveland, head coach Kevin Stefanski won't have quarterback Deshaun Watson under center again for this game, as he continues to nurse a shoulder injury, and P.J. Walker will take his place to help the Browns try for their third consecutive win.