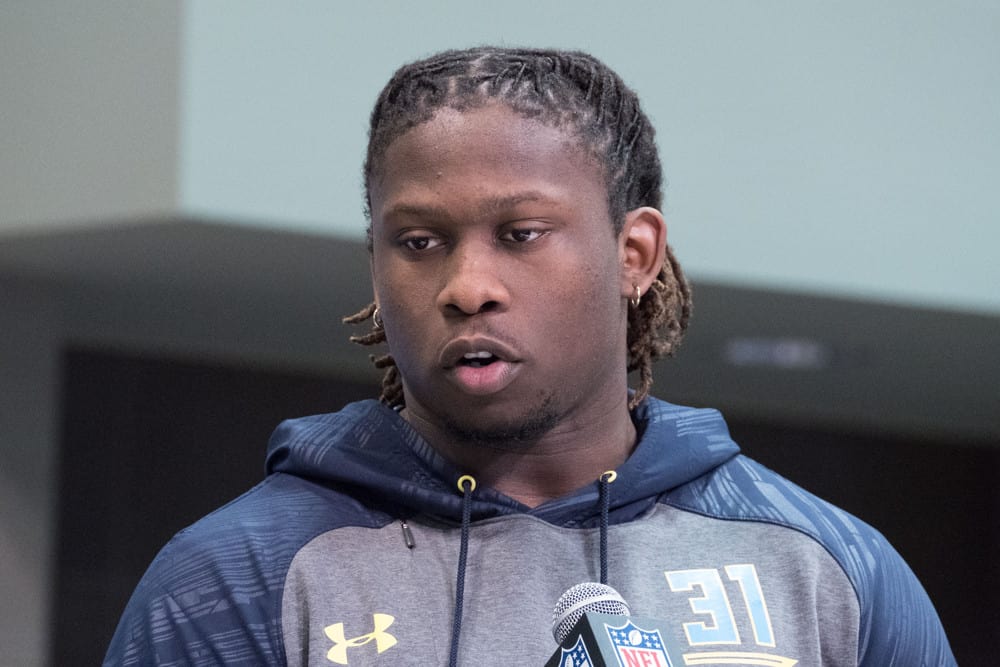 Cleveland Browns General Manager Andrew Berry was a busy man this offseason.
The defensive side of the football saw the most improvement from his work, adding several positional upgrades.
One of the less flashy signees, defensive end Takk McKinley, is off to a rocky start with his new team.
#Browns HC Kevin Stefanski said DE Takk McKinley remains away from team for personal reason and Stefanski doesn't have date he expects him to return. Stefanski said he's hopeful McKinley will return in time for start of season.

— Nate Ulrich (@ByNateUlrich) August 7, 2021
On July 30th, McKinley left practice with an illness and has been away from the team ever since.
The illness was not confirmed as anything COVID-related.
However, Kevin Stefanski says McKinley is away for personal reasons.
While he did say he was "hopeful" McKinley will be back for the regular-season opener, that's not a guarantee from the head coach.
Something Whack with Takk?
It remains a mystery as to why exactly McKinley has been away from the team for almost two weeks now.
"Illness" and "personal reasons" are both vague terms.
They are both pertain to private matters though which is likely why this all seems so strange on the outside.
The personal reasons could be anything from mental health issues to a struggling relative.
The only way we ever will know is if McKinley decides he wants to share those reasons down the road.
Otherwise, don't hang your hat on getting any sort of explanation.
The good news is that all signs point toward an eventual return.
Again, Stefanski did not confirm a guaranteed return for Week One or anything like that.
Takk does provides some valuable depth to the defensive line and will be given the time he needs to come back.
A healthy, focused, and effective version of McKinley is the one this defense needs.
Role for McKinley
McKinley appeared in just four games with Atlanta last season after injuries and criticism of the front office.
Three separate teams acquired him between November and December of last season.
All three waived him.
That's how the former first-round pick finds himself with a chance at a fresh start in Cleveland.
He was an incredibly effective pass rusher his first two seasons with the Falcons.
The Browns are hoping to tap into that production a bit even with lesser snaps.
Myles Garrett and Jadeveon Clowney will lead the defensive end position group for Cleveland.
But, as mentioned, the Browns have depth.
Over the course of a 17-game season, teams need that.
It's a bit unrealistic to expect the two starters to pin their ears back every snap every game and not lose steam by the end of the season.
Plus, with COVID still a concern in the NFL this year, depth is needed just like last season.
The missed time over the summer won't completely decimate McKinley's stint in Cleveland.
It doesn't help it much either though.
Guys like Porter Gustin and Joe Jackson will also be competing for spots during the preseason.
Gustin had fans exited at various points last season for stepping in and doing his job well when called upon.
That effort paid off as he made a huge play in the Wild Card win over Pittsburgh.
Porter Gustin DIVES for the INT!

📺: https://t.co/NyBDmNclTK pic.twitter.com/lLsy5s9NnI

— Cleveland Browns (@Browns) January 11, 2021
Ideally, McKinley will take care of what he needs to and return to the organization ready to go.
It may not be a huge role for Takk in 2021, but he could help revive his own career.