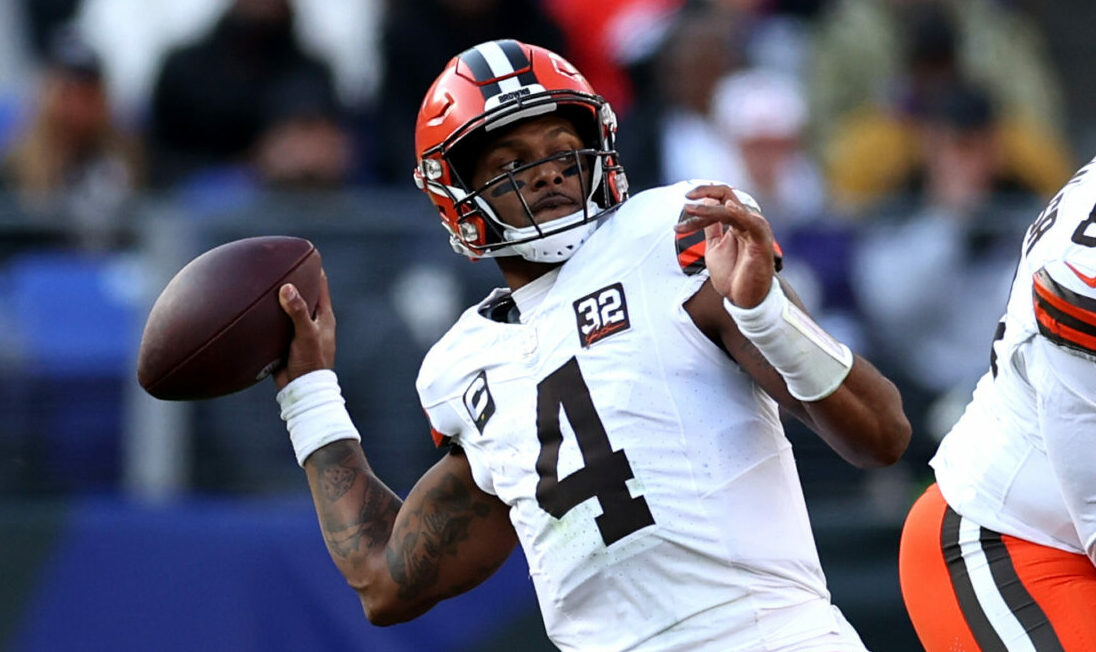 The Cleveland Browns had one of the gutsiest performances in franchise history on Sunday against the Baltimore Ravens.
Despite being down double digits for most of the game, the defense kept pushing and doing its team, and the rest of the team just started playing off their energy.
They trailed by double digits with under 11 minutes left in the game, and the defensive line just suffocated Lamar Jackson and the Ravens' offense up to the point where they tipped a pass, and Greg Newsome went off to the races for a pick-six.
Then, when the Browns' defense got another stop, it just felt like it was obvious that the Browns were going to take care of business because Deshaun Watson was playing his best half of football as a member of the team.
Watson went a perfect 14-14 from the field in the second half, which is why renowned pundit Skip Bayless stated that he finally reminded him of the guy he was in Clemson and with the Houston Texans (via UNDISPUTED on Twitter).
.@RealSkipBayless was stunned over the Ravens late collapse vs. Browns:

"Deshaun Watson looked like Clemson, Houston Deshaun." pic.twitter.com/2EbLmmRzUG

— UNDISPUTED (@undisputed) November 13, 2023
Notably, the Browns needed this win, but no one needed a performance like this more than Deshaun Watson.
With all the criticism about the trade, his contract, and even him as a person, plus all the talk about him not wanting to play despite being medically cleared, he needed to remind everyone that he's still got it.
This Browns team has so much fight and heart in them that it's hard to count them out from any game, and if Watson can keep this up, the rest of the league will be in trouble.