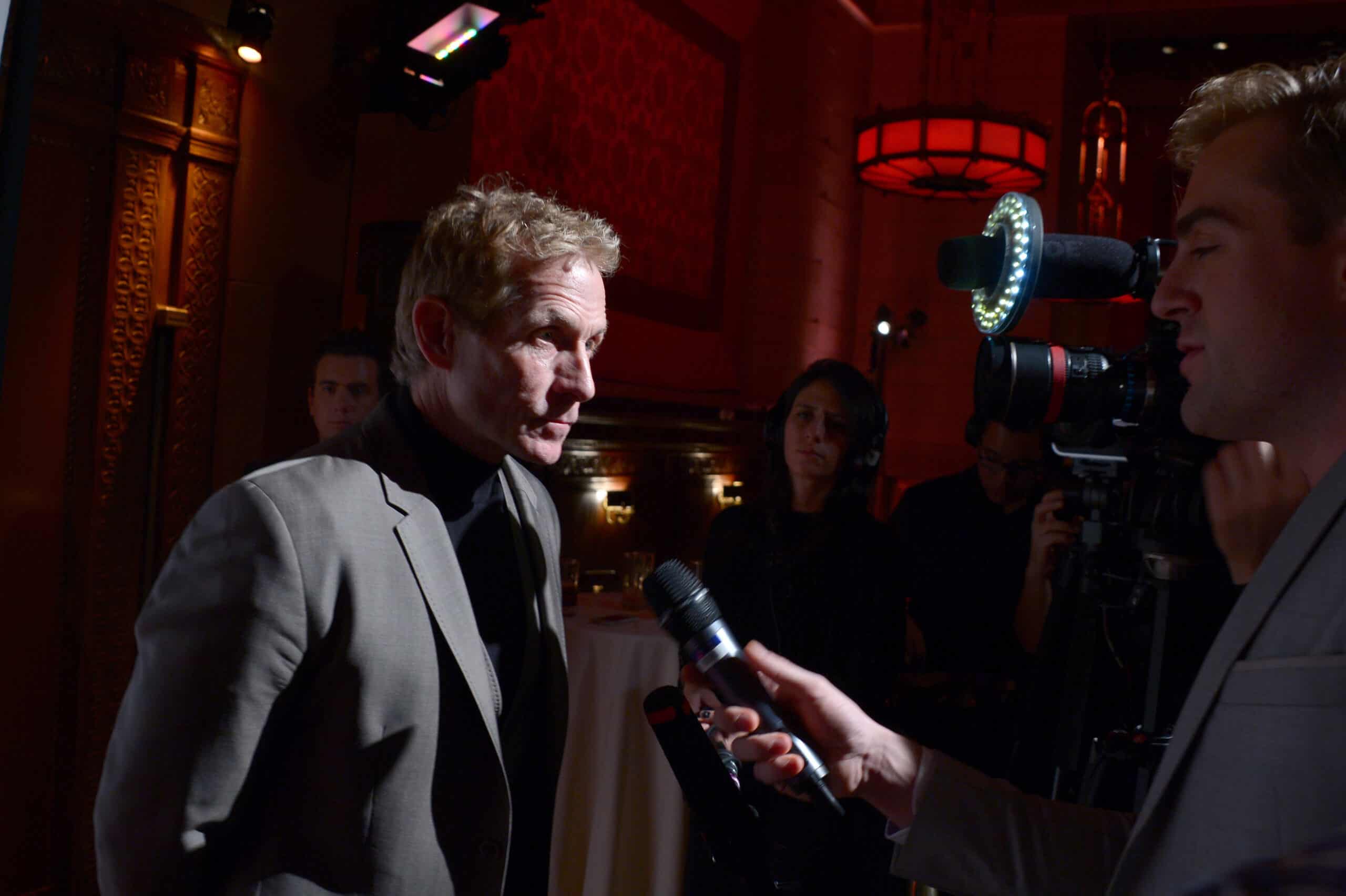 Love him or hate him, Skip Bayless finds a way onto your social media timeline every week.
From outrageous takes to silly quotes, the man continues to stay relevant.
Naturally, as the NFL season gets underway, Skip has made some predictions.
Cleveland Browns fans will very much like how Bayless thinks this season will go.
On Thursday, the Fox Sports host proclaimed the brown and orange would be AFC Champions this season, while falling one step short of the ultimate goal.
.@RealSkipBayless gives his Super Bowl prediction:

"I told you 3 months ago and I feel stronger than ever, it's going to be Bucs over Browns in the Super Bowl." pic.twitter.com/hY0MZu9Q1P

— UNDISPUTED (@undisputed) September 9, 2021
Of course, the objective of Skip's show is to attract ratings and viewers.
Picking the defending AFC Champs to repeat that feat doesn't make for exhilarating television.
Picking Baker Mayfield to go farther than Patrick Mahomes will turn some heads.
However, is there truth to what Bayless is saying?
Winning the AFC
The Browns are tested right out of the gate this season as they will travel to Kansas City to play the Chiefs in Week One.
There's an immense amount of anticipation surrounding this game, and rightfully so.
Both sides are among the favorites to win the conference this year.
16 games will be left on each schedule after Sunday though.
So, regardless of the outcome, a Week One win doesn't guarantee an AFC Championship performance in January.
Kansas City is the more proven team and has made it to the ultimate stage for two straight years.
They're expected to be a top team right out of the gate.
The Browns, even with high expectations, still have some proving to do.
Win or lose Sunday, the Browns will grow and get better as the season moves on.
Success With Stefanski
"I said Bake Mayfield is going to make it to the Super Bowl because he has a, finally, legitimate head coach. He's had four different head coaches and four different coordinators and Kevin Stefanski is the goods".
Those words from Skip Bayless on Thursday reflect the exact thoughts of so many across northeast Ohio.
The coaching and coordinator changes, the firings, the turnover, it all gets so old for the fans.
Worse yet, it ruins any semblance of a culture within an organization.
You can't establish a leader when no one even knows who to follow.
Yet, through all that, Baker Mayfield has tasted success in his young NFL career.
Now he has a thriving relationship with Stefanski.
With a somewhat normal offseason to further develop, the sky seems to be the limit this season with Mayfield.
To me, @bakermayfield is the most underrated player in football!

No #NFL team has ever gone from 1 win over 2 seasons to double digit wins wins 3 years later. #DawgPound pic.twitter.com/SjmphOk6V7

— Emmanuel Acho (@EmmanuelAcho) September 7, 2021
Baker Mayfield needs 3,500 passing yards to join Peyton Manning as the only players to throw for 3,500 pass yards in each of their first four seasons in #NFL history. #Browns pic.twitter.com/sQlcHOSzyT

— Jeff Kerr (@JeffKerrCBS) September 3, 2021
As for Stefanski, this will be his "prove it" year. There aren't too many around the league doubting his coaching ability though. He's cool, calm, collected, and still looking to become a better coach.
#Browns HC Kevin Stefanski on how critical he is of his own decisions: "Very critical. I have to be better. I've told the players that before. I don't think I did a very good job in a bunch of moments last year. I can't ask the guys to improve and not look inward as well."

— 92.3 The Fan (@923TheFan) September 8, 2021
Too Much Hype?
It seems like just last week Browns fans were wondering if too much preseason hype helped derail the 2019-2020 season.
We won't revisit those conversations here as this team is much more level-headed than it was two years ago.
It'd be foolish to think players don't see these Super Bowl predictions from big media entertainers.
With social media (and media in general) the way it is, they see it all.
The difference, however, comes with how the Browns handle it.
Under the leadership of Stefanski, we shouldn't see anyone on the team getting too cocky over a Skip Bayless prediction.