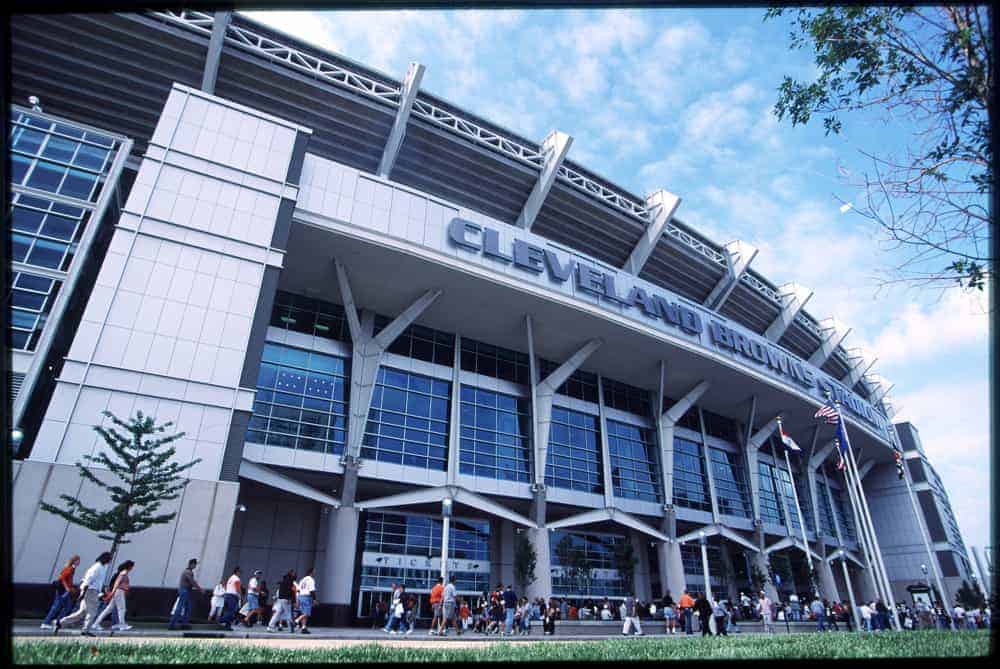 We've finally hit Week 17 of the 2020 NFL season, but it doesn't feel like it.
The Cleveland Browns have a shot at making the postseason for the first time in a long time.
However, they need to beat the Pittsburgh Steelers in order to get there.
The Steelers are not an easy team to beat, but that is not the only obstacle they need to overcome.
There is reportedly snow in the forecast for Sunday's matchup.
Snow now in the forecast for Sunday in Cleveland: #Browns ❄️ ❄️ ❄️ pic.twitter.com/jr4cgnzIkz

— Jake Trotter (@Jake_Trotter) December 29, 2020
Beating the Steelers was already going to be a challenge, but now both teams will possibly have to deal with the element of snow.
The Browns are certainly not going to have an easy road to the postseason.
Beating Pittsburgh
This is obviously going to be the second meeting between these teams this season.
The Steelers handled the Browns with ease earlier in the year.
In Week 6, Pittsburgh destroyed Cleveland 38-7 in what was one of the Browns worst games of the season.
This is a chance for the Browns to get some revenge and earn themselves a playoff spot at the same time.
On Tuesday, the Steelers announced that backup quarterback Mason Rudolph will draw the start on Sunday.
Steelers' QB Mason Rudolph will start in Week 17 game against Cleveland.

— Adam Schefter (@AdamSchefter) December 29, 2020
Rudolph is most known for his infamous incident with defensive end Myles Garrett last season.
The Steelers aren't playing for much, so they decided to play it safe and start Rudolph.
Must Win Game
Cleveland will be in the postseason, assuming they can pull off this win versus Pittsburgh.
The fact Rudolph is starting gives the Browns a fairly good chance at winning this contest.
It's never a guarantee, but the second-year quarterback is not exactly on the same level as Ben Roethlisberger.
However, the snow is going to play a factor in this game as well.
It'll likely force both teams to use run-heavy gameplans on Sunday.
Throwing the football in a snowstorm is never a good idea, so sticking to the running game is probably the best plan.
This strategy should favor Cleveland as head coach Kevin Stefanski uses a run-first offensive approach.