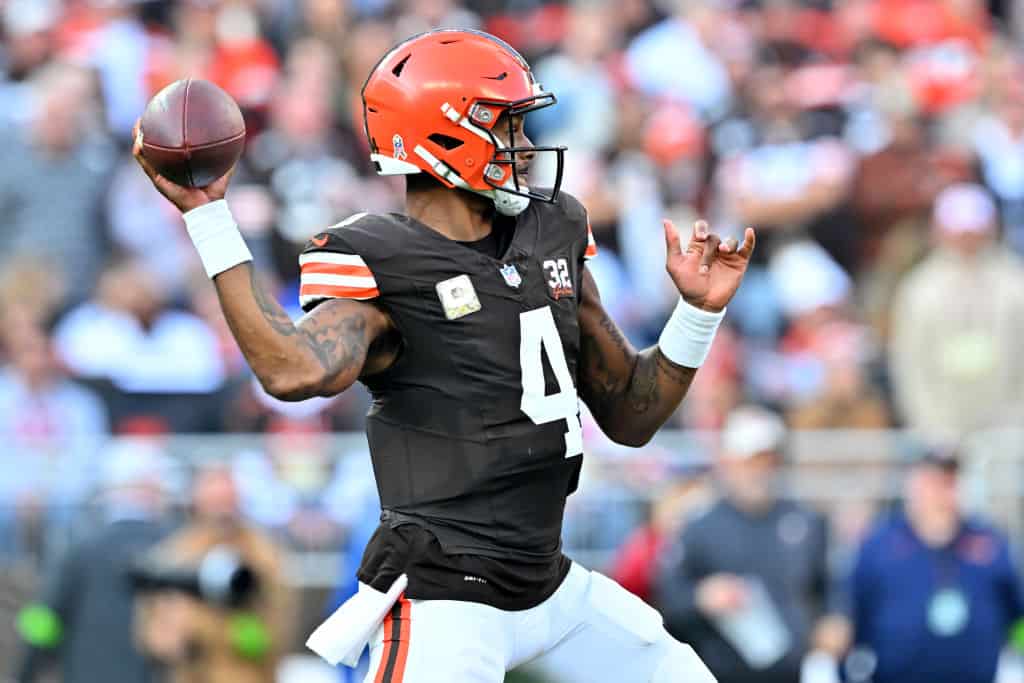 The Cleveland Browns made a huge investment to get Deshaun Watson.
The move was met with some skepticism, criticism, and even mockery, as they had to give up a lot to get the most scrutinized player in the league, not to mention the fact that they gave him a fully guaranteed contract after spending months away from the game.
Needless to say, that put a lot of pressure on his shoulders this season, and the fact that he hadn't played well — or at all — this season started some narratives around him.
However, Browns in Motion's Damon Wolfe pointed out the fact that Watson has actually been quite solid in his last two games.
Watson last 2 full games

46-63, 73%

508 yds

4 TDs / 0 Ints #DawgPound

— Damon Wolfe (@NFLinMotion) November 5, 2023
Granted that those games were against the Tennessee Titans and Arizona Cardinals, but he still managed to complete 73 percent of his throws (46 of 73) for 508 yards, four touchdowns, and no interceptions.
The Browns looked quite sharp offensively with Watson back behind center, and while the Cardinals are not the kind of team you want to measure yourself again, there were still some encouraging signs.
With players like Watson, you'll have to live and die with some of their decisions, and he'll take some unnecessary risks every now and then.
But besides the questionable decision-making, the talent is still most definitely there.
He was questioned for not wanting to play despite being medically cleared to do it, but it's time to put all that behind him for the team's sake.
The Browns are 5-3 and have their QB back, and that's all that matters right now.