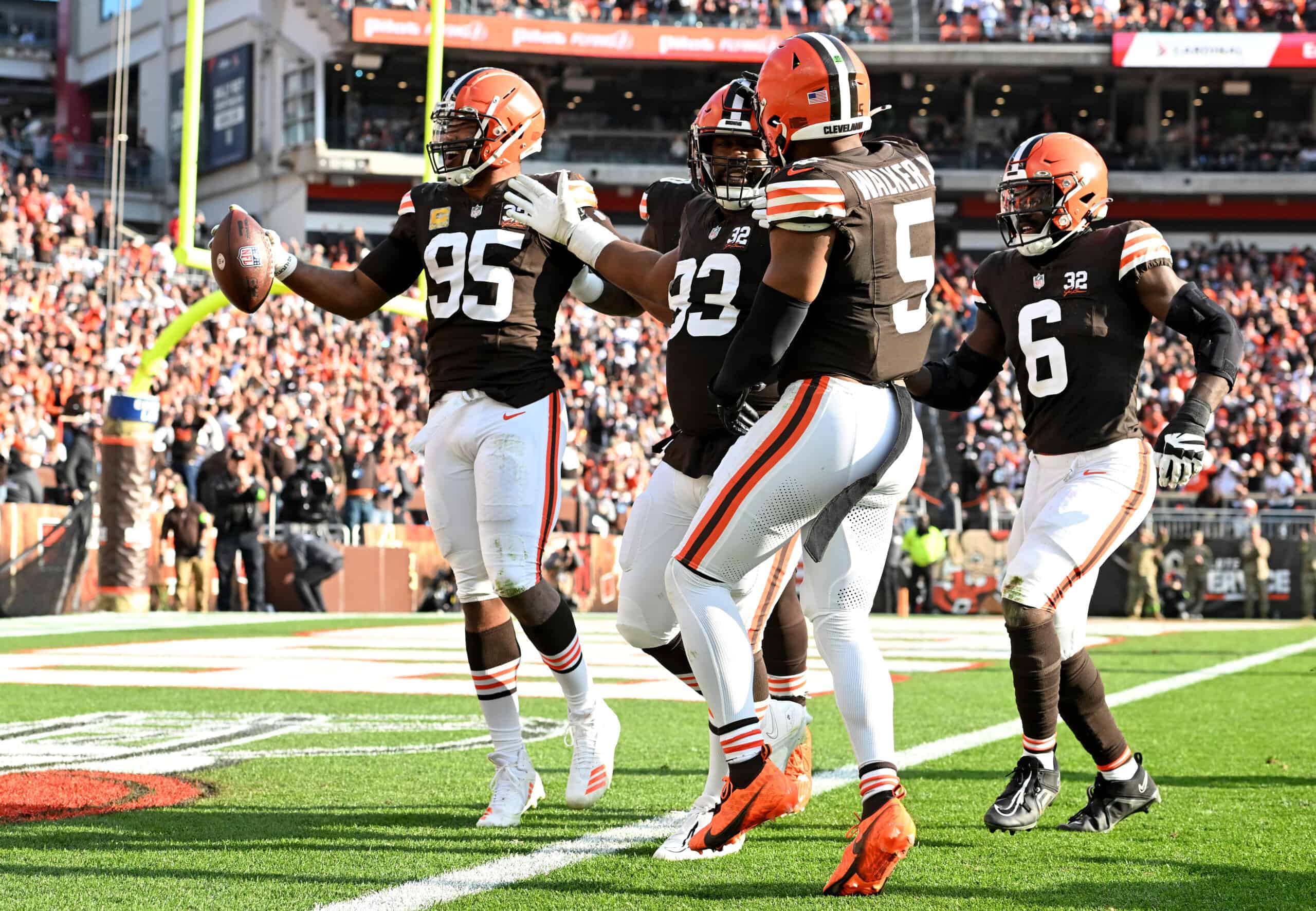 On Sunday, the Cleveland Browns displayed one of the most dominating performances in recent memory.
Playing against a one-win Arizona Cardinals team with a backup quarterback, Cleveland held the Cards to just 58 total yards.
That was made possible by Myles Garrett and the Browns defense harassing Cardinals quarterback Clayton Tune into seven sacks and two interceptions.
The 27-0 win was also the Browns' first shutout since 2007.
In a Week 15 game that year against Buffalo, Cleveland defeated the Bills 8-0 in blizzard conditions, per Andrew Siciliano.
Cardinals held to 58 yards.

Browns get their first shutout since the 8-0 blizzard game vs. the Bills in 2007. pic.twitter.com/KDM03DnOYd

— Andrew Siciliano (@AndrewSiciliano) November 5, 2023
Browns kicker Phil Dawson hammered home two field goals in winds that howled up to 40 miles per hour.
During the second quarter, Buffalo attempted to punt and the snap sailed over punter Brian Moorman's head and into the Bills end zone.
Moorman caught up with the wayward pigskin and booted it out of the end zone for a safety.
Besides Dawson, the other star that day was Browns running back Jamal Lewis who scampered for 163 yards.
None of the Browns running backs came close to that mark on Sunday but receiver Amari Cooper caught five passes for 139 yards.
Quarterback Deshaun Watson returned after missing several weeks due to a shoulder injury and had 219 passing yards and two touchdowns.
One of the scores came on a fluke play where Watson's pass doinked off the helmet of Arizona defensive lineman Dante Stills and into the arms of Cooper in the end zone.
Last Sunday a similar play went against Cleveland when P.J. Walker's pass bounced off a Seattle defender and was intercepted.
Next week Cleveland travels to Baltimore for an AFC North showdown against the Ravens.