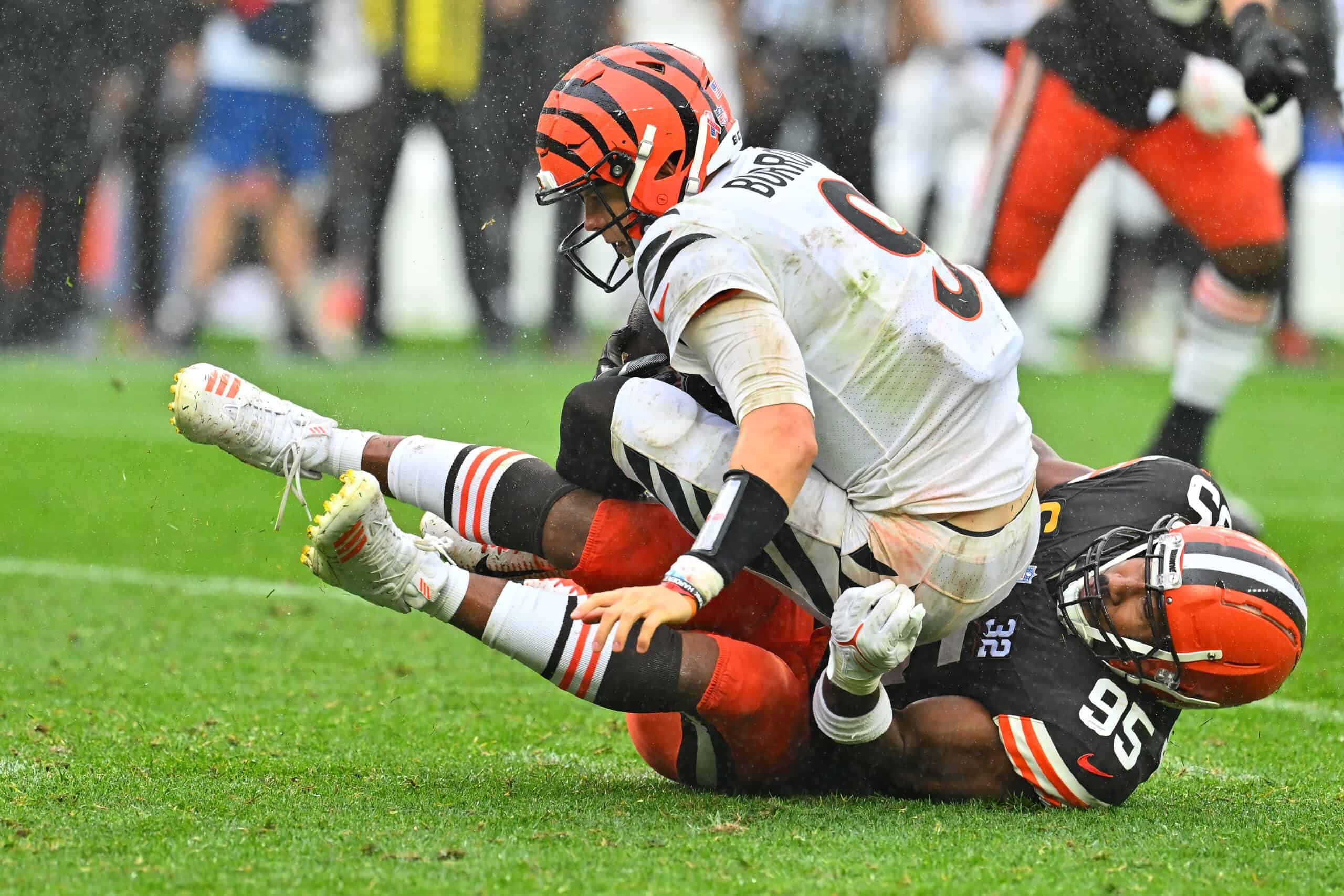 As much as Cleveland Browns fans should be cautious after one win, it's hard not to be a little giddy after the team thumped division rival Cincinnati on Sunday.
For the fourth year in a row, Cleveland has beaten their in-state rival at home.
Furthermore, the Browns are now 6-1 in games against the Bengals since 2020.
Cleveland spent another offseason retooling its roster and it showed against Cincy.
The Browns' defense, led by new coordinator Jim Schwartz, was bad to the proverbial bone.
Per Pro Football Focus, Cleveland's defense held the Cincinnati offense to just 82 passing yards, 75 rushing yards, and 2.6 yards per offensive play, and limited the Bengals to only two of 15 successful third down plays.
The Browns defense came to play today 🔥

– 82 passing yards allowed
– 75 rushing yards allowed
– 2.6 yards allowed per play
– Held CIN to 2-15 on 3rd down pic.twitter.com/5DmIOM6bsp

— PFF (@PFF) September 10, 2023
It was the Browns' first opening week victory at home since 2004 and the team has every reason to celebrate, at least for a few hours.
Not only was the defense lights out against Joe Burrow, the NFL's newly minted highest-paid player, but Cleveland was solid in all areas.
Watson shook off his 2022 rust and looked ready to roll with a rushing score and 154 yards passing.
Nick Chubb ground down the Bengals with 106 yards of his own.
Even Dustin Hopkins, the Browns' new kicker, was perfect in all his kick attempts.
Dustin Hopkins 1st game at Cleveland Browns Stadium as a #Browns Player:

4/4 (100%) (1/1 XP)
Longest: 43 Yards
10 Total Points scored pic.twitter.com/eqqpE5EoLv

— AllDayBrowns (@AllDayBrowns) September 10, 2023
The only bad news was right tackle Jack Conklin going down with a knee injury in the second quarter.
Thankfully, rookie lineman Dawand Jones took over and played well in Conklin's place.
Cleveland looks to move to 2-0 in the AFC North Division and in their overall record next week on Monday Night against the Pittsburgh Steelers.
Pittsburgh was thoroughly crushed by San Francisco on Sunday, 30-7.