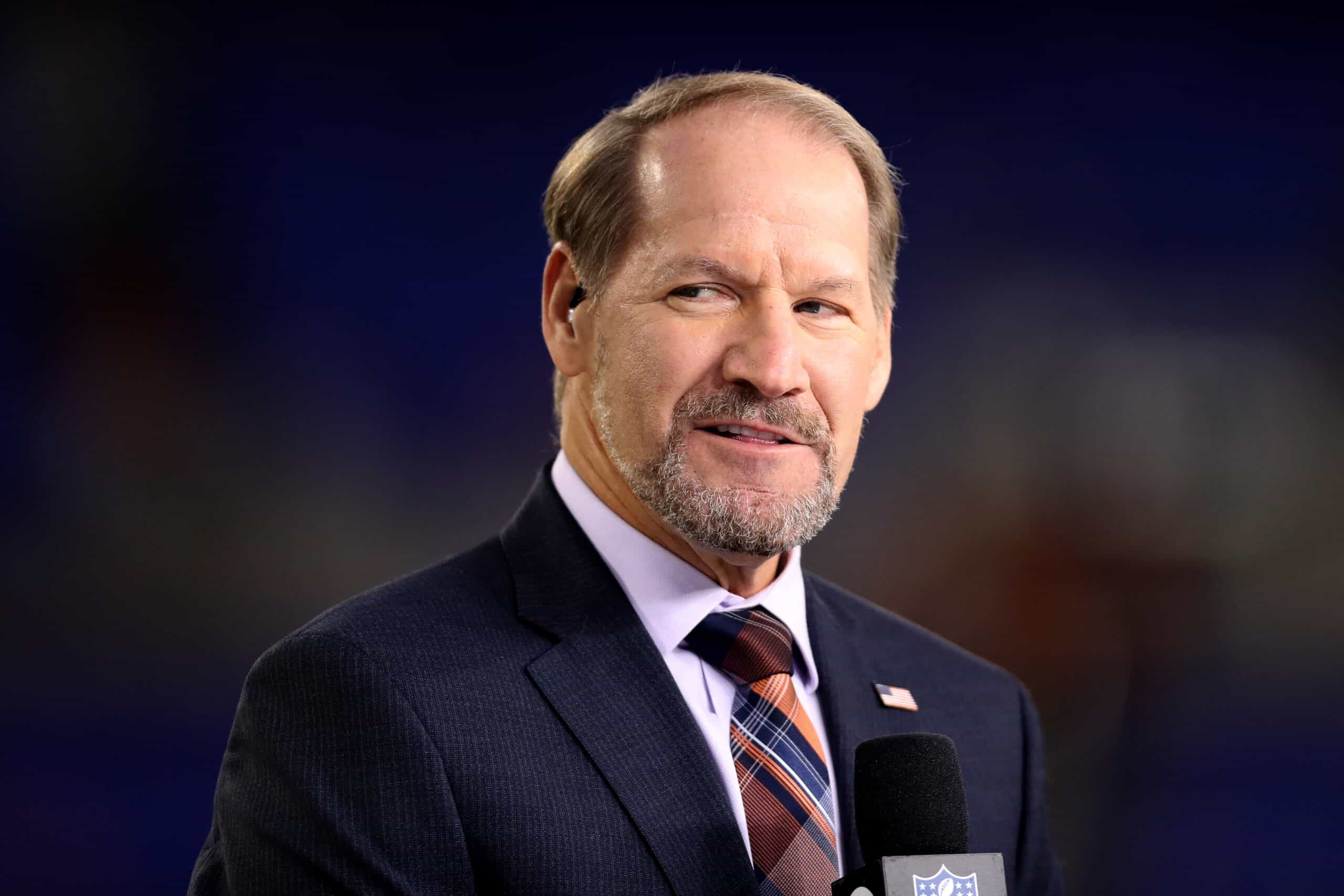 By now, you should be aware of the drama surrounding star wide receiver Odell Beckham Jr. and his now-former team, the Cleveland Browns.
On Friday, the Browns announced that they would be releasing Beckham, after less than three disappointing seasons with the Browns.
The reaction has been very split as far as who's to blame for Beckham's issues with Cleveland, as well as in the manner that he conducted himself in the days leading up to his release.
Twitter and social media have been abuzz with some defending Beckham's actions, and others condemning him.
Bill Cowher's Thoughts
Former Pittsburgh Steelers head coaching legend and current NFL analyst for CBS Sports, Bill Cowher, also had some thoughts on the matter.
ICYMI: Bill Cowher on OBJ: "There's certain lines that I don't think you should allow anyone to cross bc no 1 person is bigger than the team. When you start to allow those things to happen, it just starts to creep into other elements of your organization." https://t.co/Cj1mpkWhi3

— Nate Ulrich (@ByNateUlrich) November 6, 2021
In a recent interview he did with the Akron Beacon Journal, Cowher had this to say when asked if he thought the Browns should have made more of an effort to get him the ball.
"That's a selfish viewpoint," Cowher said. "You went to the playoffs [last season]. You're a running football team. That's who you are. Is it more important to Odell to catch eight balls than to win a game and catch one? I mean, I'd ask that question. Is it more important to you to catch eight balls in a game and lose or catch one ball to win?"
Cowher didn't stop there however and he had some additional comments about Beckham's lack of patience with Cleveland's offense.
"You see if you can come to some kind of understanding and just ask him to be patient through the course of this," Cowher said. "It's never going to be perfect, but he's got to be willing to listen. If people get hunkered down and they surround themselves with people that put things into their ears and they draw a line in the sand, at some point you move on.
Those are strong words coming from a man who's had to deal with his fair share of superstars pass-catchers such as Hines Ward and Plaxico Burress.
Reaction From Inside the Brown's Locker Room 
It's rapidly becoming public knowledge that Odell was one of the most beloved players in the Browns' locker room.
He routinely went to great measures to make sure that he was friendly, cordial, and generous to his teammates, his coaches, and even to the rest of the Browns' staff.
He seems to have left his mark, on his teammates especially.
Brotha,, I appreciate the little things that you have done for me that no one knows about, the words of encouragement u have given me, and the laughs/fun that we shared each day,, nothing but love and respect for u @obj

— Donovan Peoples-Jones (@dpeoplesjones) November 5, 2021
Thank you for your guidance and for taking me under your wing and helping me grow, will always appreciate you family🤞🏽 @obj

— Anthony Schwartz (@TheRealF1ash) November 5, 2021
While many Browns players expressed their desire to see Beckham welcomed back into the clubhouse, there's at least one anonymous Browns player who didn't share in their affections.
The anonymous source complained that Beckham had isolated himself from the team, and had left them in the dark about it.
The mixed reaction both inside the locker room and around the league is largely reminiscent of Beckham's similar departure from the New York Giants.
At the end of the day, Beckham's a guy who wants to win, but who also wants the ball.
It's not bad for receivers to want the ball, but it becomes a problem if that desire gets placed above the good of the team.
There will presumably be quite a few suitors who will welcome Beckham with open arms once his release from the Browns is finalized.
Despite injuries and bad numbers with the Browns, he's still a top-caliber wide receiver and there are many teams that could benefit from his talent.
Whether or not his locker room and on-the-field antics outweigh his potential productivity is the question that each of these teams will have to answer.