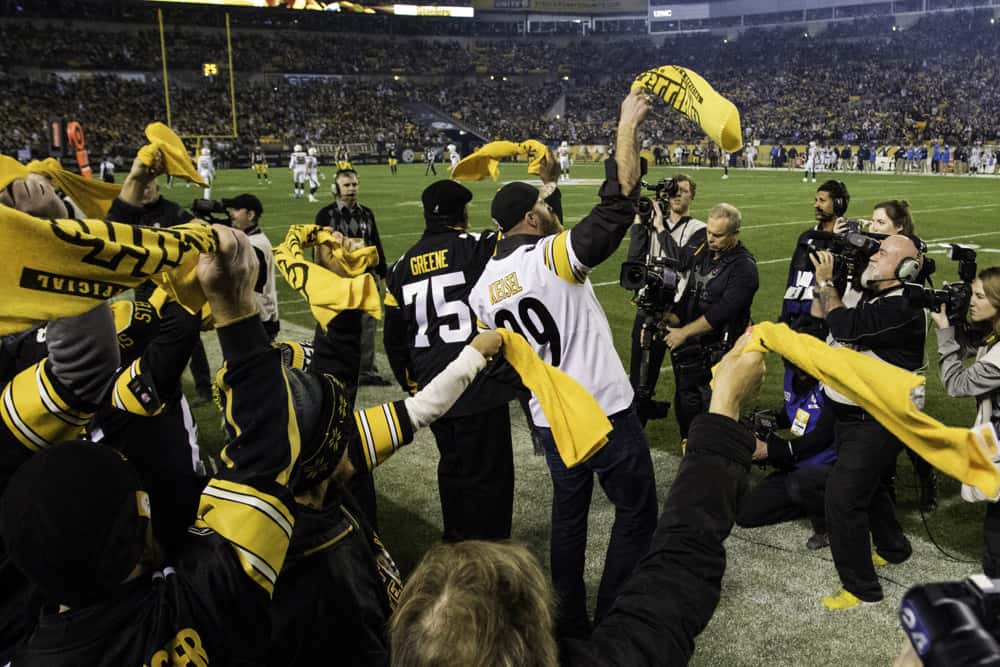 It seems Steelers players are putting their own twist on the recent brawl.
Steelers players were seen arriving before the game wearing "Free Pouncey" shirts while entering the stadium.
Steelers players are wearing "Free Pouncey" shirts before their game against the Browns.

(via @diannaESPN)pic.twitter.com/Y62Ph40nGT

— NFL on ESPN (@ESPNNFL) December 1, 2019
No surprise, Cam Heyward among those wearing the Free Pouncey sweatshirt pic.twitter.com/beR7RRMqJ4

— Brooke Pryor (@bepryor) December 1, 2019
So shirts are indeed going to be a thing today… Here's the first of several #Steelers players showing solidarity for their captain, who went after Myles Garrett after Garrett went after Mason Rudolph. #CLEvsPIT pic.twitter.com/QF73ChHnEm

— Aditi Kinkhabwala (@AKinkhabwala) December 1, 2019
It seems the Steelers and Browns rivalry is definitely back.
Freddie Kitchens was even seen wearing a "Pittsburgh Started It" T-shirt this week.